"The African Bongo is threatened because of hunting and poaching. They are important because they keep vegetation from overgrowing and they serve as prey to omnivores. Habitation destruction is their greatest threat."

Height: 179 cm
Measurements: 33 in - 25 in - 37 in
Career/Education: Public Relations and Marketing Manager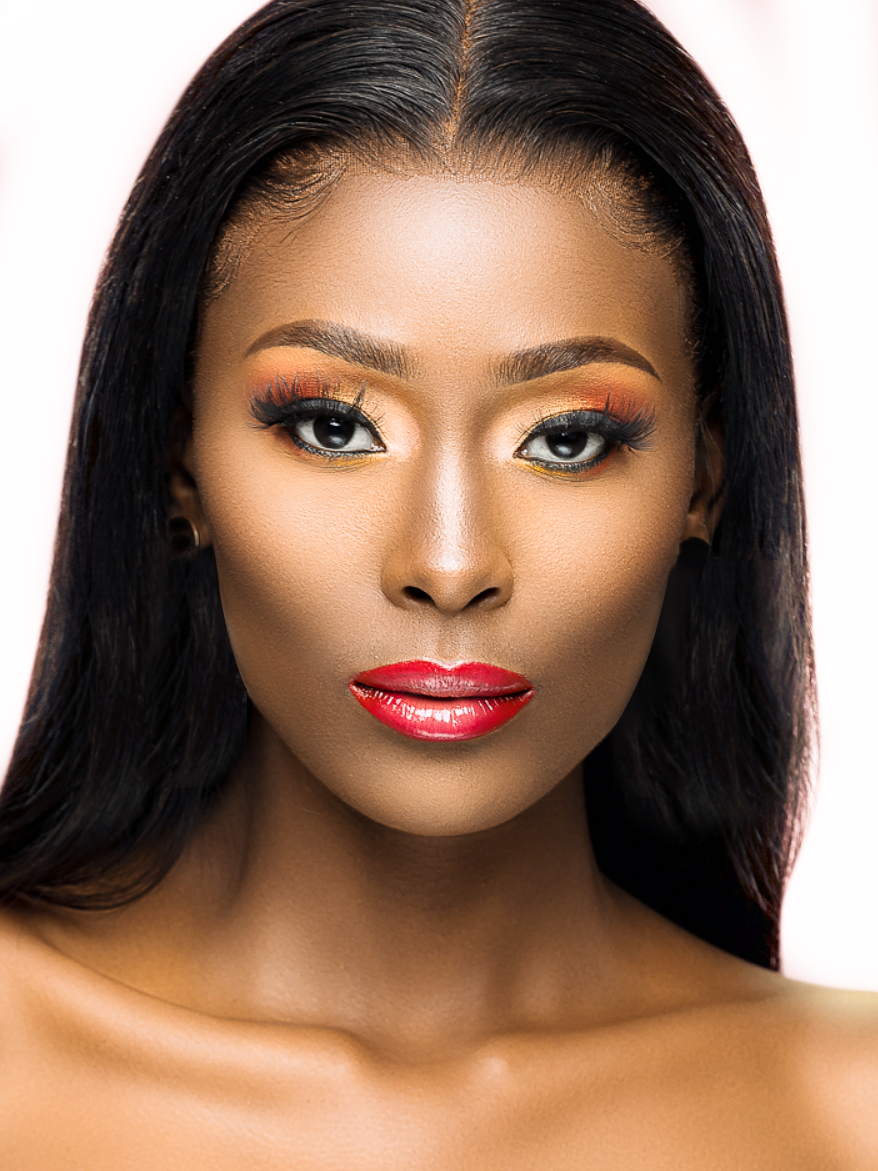 DESCRIBE YOUR CHILDHOOD/GROWING YEARS
Growing up in Africa was a blessing as we were more exposed to nature from the green vast lands to different home-kept animals like cattle, goats, sheep and donkeys who became my friends. This made me want to create a protected balance in the environment between humans and these animals.
WHAT IS YOUR MEMORABLE MOMENT?
My most memorable moment was going to rural areas to visit my grandparents. My cousins and I would always wake up early in the morning to go and milk the cows, and gather indigenous wild fruits which we would eat all day.
ANY SPECIAL STORIES OR FACTS ABOUT YOUR FAMILY?
I grew up in a polygamous family and my father had seven children but we all look identical.
WHAT IS THE MOST UNUSUAL THING YOU HAVE EVER DONE?
Riding a donkey to the market
WHAT TIPS CAN YOU SHARE TO PROMOTE ECOTOURISM & CLIMATE CHANGE?
Social media is the biggest marketing tool that we have in the world right now for educating people via different social platforms and hiring travel influencers to expose people to the damages climate change is causing to the environment.
WHAT MAKES YOU PROUD OF YOUR COUNTRY?
I am proud to be a black Zimbabwean woman because Zimbabwe is a country of superlatives, and home to some of the world's most incredible natural wonders and wildlife. It is famous for its diverse landscapes and for being an epic safari destination.