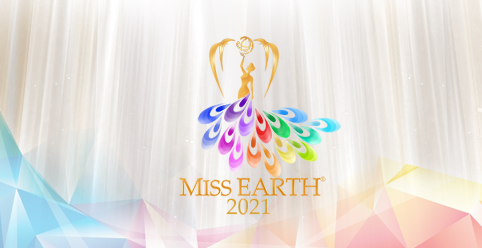 Age: 24
Height: 165 cm
Measurements: 32 in - 26 in - 36 in
"I am a passionate young lady with a great zeal of becoming part of the development of my community and beyond. I have grown to become a fearless risk taker, a fast learner and I am very curious to learn more about other countries' Environments, cultures and religions."
DESCRIBE YOUR CHILDHOOD/GROWING YEARS
My early childhood years were tough, having lost my mother in 2005 at a tender age of 9.My father tried his best to make sure that my young brother( who was 2 years old at the time )and I were comfortable. My father never remarried. He wanted to protect us, so he hired live in maids to look after us growing up . Personally I struggled with my confidence a lot around my peers in the neighborhood and at Primary school level especially going through my adolescent years without a mother's guidance. I however learnt to be responsible at such a young age and all those hardships and struggles I experienced in my childhood have molded me into the strong, hardworking woman I am today.
WHAT IS YOUR MEMORABLE MOMENT?
My most memorable moment is definitely my graduation day on the 12th of July 2019. I made my father proud as it had always been his dream. His happiness that day is something I will forever cherish. It really meant a lot to me.
ANY SPECIAL STORIES OR FACTS ABOUT YOUR FAMILY?
One thing special about my family is its unity. Although we are a small family my father has nurtured us to become each other's keeper. As a result we are so close.
WHAT IS THE MOST UNUSUAL THING YOU HAVE EVER DONE?
Loving and connecting with a stranger's baby as if it were my own, that I cried when I was separated with the baby.
My advocacy is "Sustainable Communities"
I advocate for a combined effort of all individuals on Earth towards sustainable development. This can only start at personal levels making differences in the communities we live in. The Environment smiles when we exploit it in such a way that we do not degrade it.
WHAT TIPS CAN YOU SHARE TO PROMOTE ECOTOURISM & CLIMATE CHANGE?
Introducing innovative ways of marketing Ecotourism destinations around the globe to reach the global village on different platforms including on social media. Channeling funds towards the maintenance of ecotourist sites to attract more visitors in areas like the Victoria falls and Gonarezhou and Antelope park in Zimbabwe Catching children while young and educating them on such causes as Climate change can also foster a greener future. Normalizing tree planting among communities helps reduce climate change. With my educational background and career I have realized that there are ways in Which industries can reduce green house emissions through engaging Environmental consultants to conduct quarterly Environmental audits and Assessments and by so doing reduce climate change.
WHAT MAKES YOU PROUD OF YOUR COUNTRY?
I am so proud of my country not only for its vast wildlife and mineral reserves but also Zimbabwe has such an educated population most of which are enterprenuers who are taking advantage of modern technologies to rise and become self-reliant.
WHAT CAN YOU PROMOTE ABOUT YOUR COUNTRY?
I would like to promote the Ecotourist destinations like the Antelope park,Chipangali resort, Mount Nyangani, Mapfungautsi Forest as well as the Victoria falls which is one of the seven wonders of the world. I would love other countries to visit Zimbabwe ,the land of my forefathers and experience the Natural Environmental blessings we have on our country. More so, I would like to promote the mining industry in my country with precious, semiprecious stones as well as base mineral reserves.
WHAT TRIVIA ABOUT YOURSELF WOULD YOU LIKE TO SHARE?