"The Fish Eagle is a ird of prey found near large water bodies. Its conservation status is least concern and the population is stable."

Height: 174 cm
Measurements: 32 in - 24 in - 28 in
Career/Education: Laboratory Intern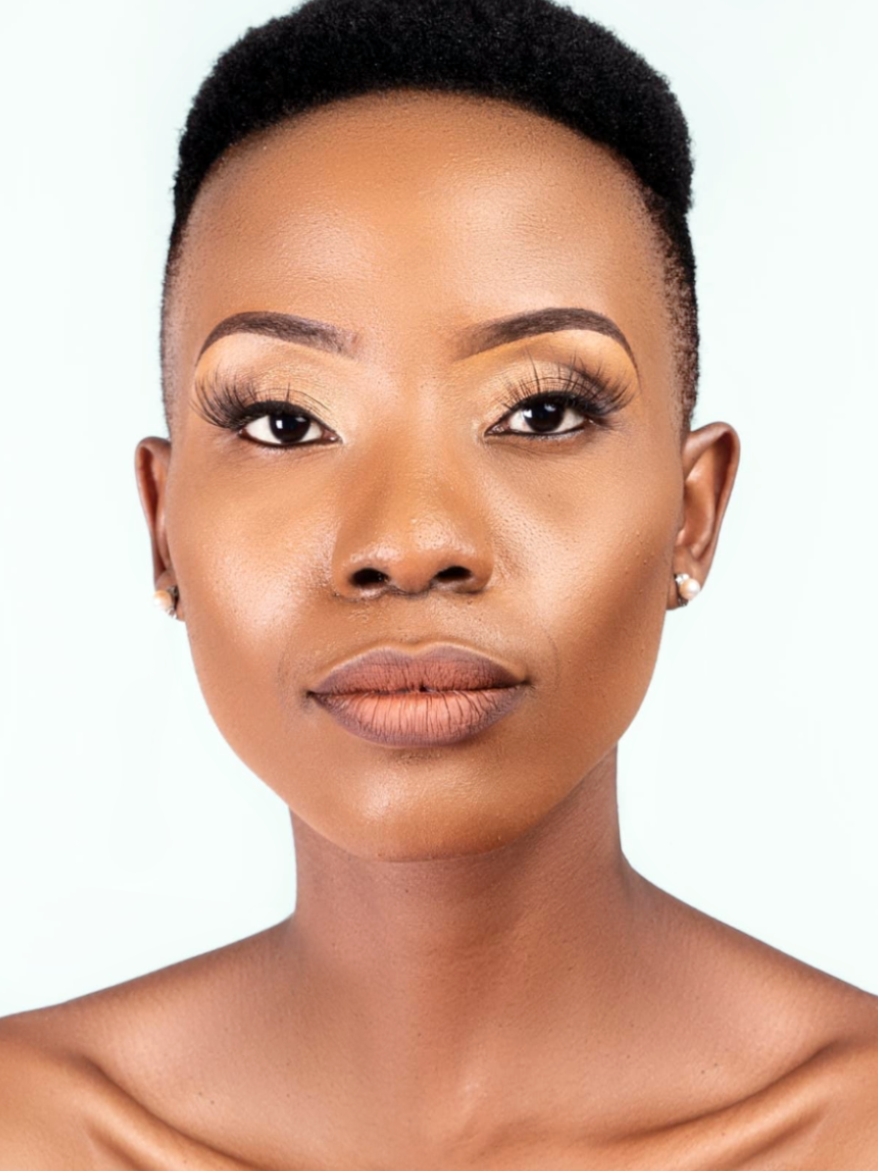 DESCRIBE YOUR CHILDHOOD/GROWING YEARS
I grew up with my mum in Lusaka with my mum and brother, my childhood was full of beautiful memories as I grew up in a tight neat neighborhood of Matero. I got along with a lot of the kids and we played a lot of local games. I became interested in modeling in high school and entered to participate for various local pageants.
WHAT IS YOUR MEMORABLE MOMENT?
My most memorable moment is when I was selected to represent my beautiful Country Zambia at the Miss Earth Pageant. It was a dream come true, sometimes I still look back and can't believe it.
ANY SPECIAL STORIES OR FACTS ABOUT YOUR FAMILY?
Some special facts about my family are that we really uphold the extended family, one's child is everyone's child. Some people ask me how many mothers I have, because my aunties and uncles are also called mum and dad, and I call my cousins brothers and sisters. My culture recognizes the unity of the extended family, hence even when children are orphaned that void is filled. We have a saying "mwana wa Muzako ni wako" one's child is everyone's child.
WHAT IS THE MOST UNUSUAL THING YOU HAVE EVER DONE?
One time we were doing school tours at a school with the Miss earth organization. I noticed that one girl in the back was not participating. She said that she had missed her pet dog. So I pretended to be her dog for part of the session and bent down on my hands and feet and she moved me around the class. Suddenly the whole class was excited and interactive because I would even make barking sounds. It was an usual but I know the pupils will never forget our Miss Earth talk.
WHAT TIPS CAN YOU SHARE TO PROMOTE ECOTOURISM & CLIMATE CHANGE?
My tip is that climate change is already happening, so don't say you will start tomorrow, start today and start where you are. You don't need a lot of money or resources, your voice is your power, use it.
WHAT MAKES YOU PROUD OF YOUR COUNTRY?
I am so proud of the unity in my country, we have over 72 different tribes and groups that have embraced the differences. Our motto is "One Zambia, One Nation".
My advocacy is to bring awareness on deforestation in my country. Everyday about 100 hectares of trees are cut down in Zambia. This destabilizes the eco systems in these bushes, because so many fauna and fauna depend on these lands for survival. So in line with this year's theme "ME loves Fauna, I would like to bring awareness to deforestation and effects on the environment and climate at large.