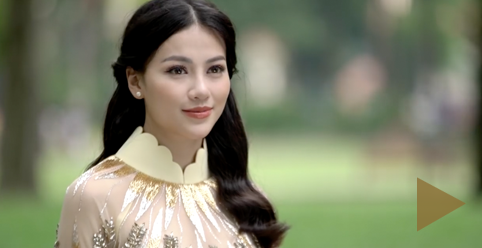 Age: 23
Height: 171 cm
Measurements: 82 cm - 58 cm - 93 cm
Profession: Marketing Student
Hometown: Bến Tre
Language/s Spoken: Vietnamese and English
Khanh remembers watching Miss Earth 2010 in Vietnam when she was 15 years old. Since then, she dreamt that one day she will be on the Miss Earth stage to represent Vietnam.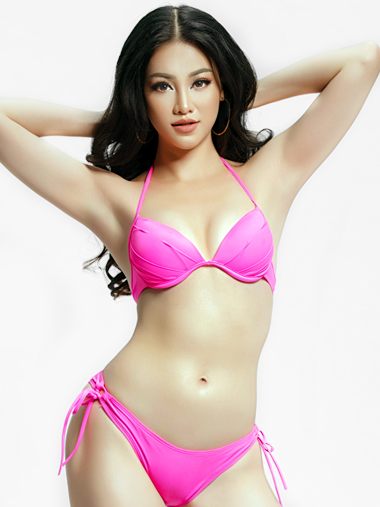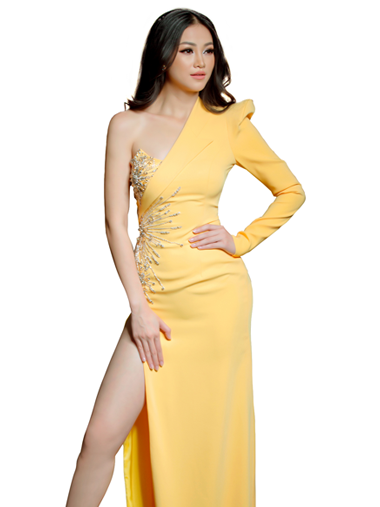 DESCRIBE YOUR CHILDHOOD GROWING YEARS (8-13 YEARS OLD)
I grew up in a peaceful town called Ben Tre which is located in Mekong Delta. I do treasure my childhood days together with my family. I am thankful to my parents who provided me on what nature offers about life being raised in farmlands. The enormous responsibility that has to be undertaken for a seed of rice before becoming a plateful of nourishment to my countrymen and sharing it with our Asian neighbors and Internationally. I can still feel the bruises on my knees and feet every time I would climb up trees, racing against my siblings thru the green rice fields. My love with farm animals taught me early on how to be responsible on taking care of them as they are an integral part of helping my family run our farm. Time flies so fast wherein it feels that I can still smell the breeze of air swinging across the coconut trees of the Great Mekong River.
ANY SPECIAL STORIES OR FACTS ABOUT YOUR FAMILY?
My family is close to each other because of the bonding we had. We love each other and we all have each other.
WHAT IS THE MOST UNUSUAL THING YOU HAVE EVER DONE?
I would read a book about birds while riding the water buffalo while it walks across the rice fields. Probably the buffalo thought I was a bird sitting always on top of its back.
WHAT MAKES YOU PROUD OF THE COUNTRY YOU ARE REPRESENTING?
I am proud to be Vietnamese. Our land has stood the tests of times thru history. We, the Vietnamese treasure freedom, shrugs off trials, patience in learning and developing thru the phases of growth. Being one of its citizens, young and eager to contribute my share in helping Vietnam to be progressive nation. Allow me to introduce - Vietnam, my beloved mother country, a beautiful and serene land rich in natural resources. Our language is like a singing bird with its 6 tonalities equals to high and small notes which gives a tune during our conversations with my countrymen. Our culture has survived through a thousand phases in history. An amazing story to share with. Being able to adapt to the tides of time and until this very day. We had our trials, scars and wounds that our countrymen had endured to gain independence and freedom that paved way for the future generations which I am living now. I thank my countrymen for this. More and more as technology is part of development and Vietnam transforming itself to an industrialized nation, I being Ms. Vietnam Earth will do my part in maintaining balance in the eco-system especially in our rivers and forests. This is to keep our mother land be earth friendly but not sacrificing harmful effects because of waste products from manufacturing facilities and pollutants from the increased no. of motorbikes. I shall ask the assistance of my countrymen to embrace both nature and technology and respect mother earth.
WHAT TRIVIA ABOUT YOURSELF WOULD YOU LIKE TO SHARE?