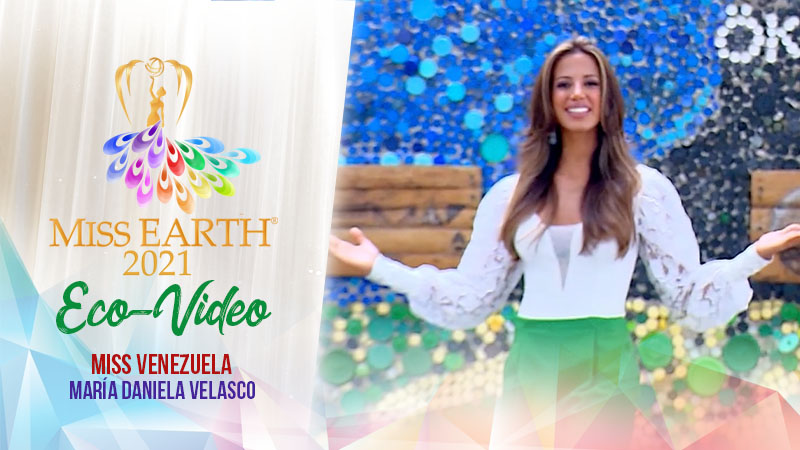 Age: 28
Height: 172 cm
Measurements: 34 in - 23 in - 34 in
Career / Education: Anthropologist and Chief Executive Officer
"My calling of life has always been to serve as a bridge to share love, joy, empathy, empowerment, hope and environmental awareness. I want to connect communities across the world to work together re-imagining, re-designing and re-building a much more kind and sustainable world."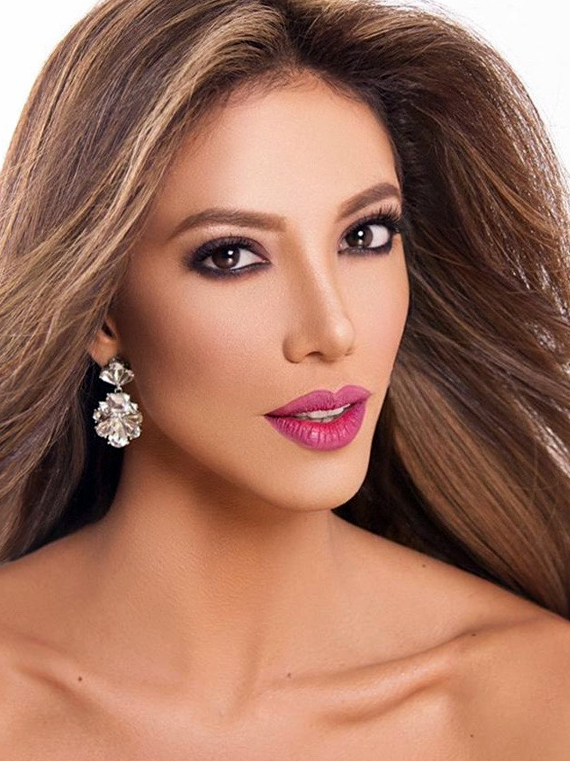 DESCRIBE YOUR CHILDHOOD/GROWING YEARS
I was the sandwich of my family, the middle daughter with one big sister and one small brother. I was mainly raised by my mom and got to see my dad for one week every month because of his work. So the three of us got used to helping at home with the chores. I was the daughter to who always happened something to her and my family needed to be running last minute to the hospital (laughs). I was a kid that adored taking street puppies and kittens to the house.

I played tennis 5 hours daily and loved to watch animal planet and National Geographic. My heroes were and still are Sir. David Attembourogh, Jane Goodall and Steve Irwin. I dreamed to have my own center of conservation to rehabilitate our wildlife and still do. I dreamed to work at animal planet and I also dreamed in becoming a beauty queen and traveling across the world helping people, sharing love and kindness,exploring cultures and meeting unbelievable natural landscapes.

I lived a very humble and happy childhood focused on my studies, sports, love for nature and family time.
WHAT IS YOUR MEMORABLE MOMENT?
A memorable moment for me was the time I had the opportunity to create in my home country the first ecological mural and the largest in Latin America. For me it was a huge joy to be able to unite the citizens of my country and see all of us working together for a common goal that empowered the message of a conscious consumption, the importance of preserving Mother Earth and how we can transform many of our realities as a community working together. I did this only thinking in serving this world and empowering that positive and sustainable spark within people, and received the increíble blessing and news that my project the Öko-mural was featured around the world in press like The New York Times, Washington post, the herald, the China post, BBC, Associated Press, and many others, I couldn't believe it. It showed me the power of doing good and working with my heart. I also would love to share that this mural gave hope, color and environmental awareness to my country and that fact there is already more than memorable for me.
ANY SPECIAL STORIES OR FACTS ABOUT YOUR FAMILY?
My mom and dad have always been incredible social workers advocates to create the conditions necessary for our communities in disadvantaged to live a life of dignity. They were my example growing up to become how I am today.
WHAT IS THE MOST UNUSUAL THING YOU HAVE EVER DONE?
I received the new year of 2021 traveling from Mexico to Costa Rica and celebrating with a family (that now is my Tico family) that I've never met before and which received me with all the love in this world and hosted me is their house. I love my Tico family Mario, Gloxina and Andrea.
My advocacy is to inspire and empower the connection of us individuals with that conscious, compassionate, creative, loving and courageous creator within ourselves to be able together to re-imagine, re-design and re-build a much more sustainable, colorful and kind world. I will do this through my project ECO-ARTIVIST which empowers the essence, authenticity and creativity of our youth and kids for them to express themselves, share environmental awareness, mitigate the plastic pollution while creating unbelievable art pieces through the alternative of upcycling. My advocacy is to bring color to this world! Is to improve creativity to create sustainable cities and share fun, connection and joy to everyone.

Eco-artivist is the first online platform that unites all the artists and activists that work creating art through upcycling plastic. They will have online galerías, live events, and auctions. A percentage of the art pieces sold through the platform will go to rebuild the public schools, parks and libraries with recycled materiales besides giving all the resources and sustainable art supplies to our kids in rural communities for them to have fun, improve their imagination and empower their sustainable action.
WHAT TIPS CAN YOU SHARE TO PROMOTE ECOTOURISM & CLIMATE CHANGE?
I would share tips related to the challenges that we are facing currently as humanity and how can we become part of the solución.

Like the importance of supporting local economies buying locally our food or products. Choosing a flexivegetarian diet. Becoming a certified B corporation. Reading the tags of products and choosing Eco-friendly and ethical ones. Eliminating the consumption of plastic. Choosing vegan, natural and zero waste products that don't pollute our ecosystems and keep us healthy. To offset our CO2 emissions every time we take a flight. To plant trees. To do upcyling at home and give a second chance to all those materials that already fulfilled their original function. I would share the importance of creating policies that control our linear waste and support a circular economy. The importance of volunteering and doing selfless actions. These are some of them.
WHAT MAKES YOU PROUD OF YOUR COUNTRY?
It makes me proud how resilient, courageous, kind and nobel we are as citizens. It makes me proud that we don't give up on our dreams and we seize the day with happiness and hope. I'm proud of our ecopreneurs and their effort to use business as a force for good, creating a sustainable impact on our country and world. I'm proud of our beautiful canaima, the Venezuelan llanos and the national park morrocoy. I'm proud of our delicious arepitas and pabellón criollo. I'm proud of the colors of the spirit of life that lives within Venezuelans.
WHAT CAN YOU PROMOTE ABOUT YOUR COUNTRY?
I would promote our National Park Canaima and it's magical waterfalls, also our "Llanos Venezolanos" and it's incredible sunrises and culture. I would love to promote our national park morrocoy and the increíble marine ecosystem it has, and since a country is its people, I would love to promote all of those hard working Eco-preneurs that are part of an regenerative and distributive economy that acts within the limitations of our living system, creating a sustainable and positive impact .
WHAT TRIVIA ABOUT YOURSELF WOULD YOU LIKE TO SHARE?