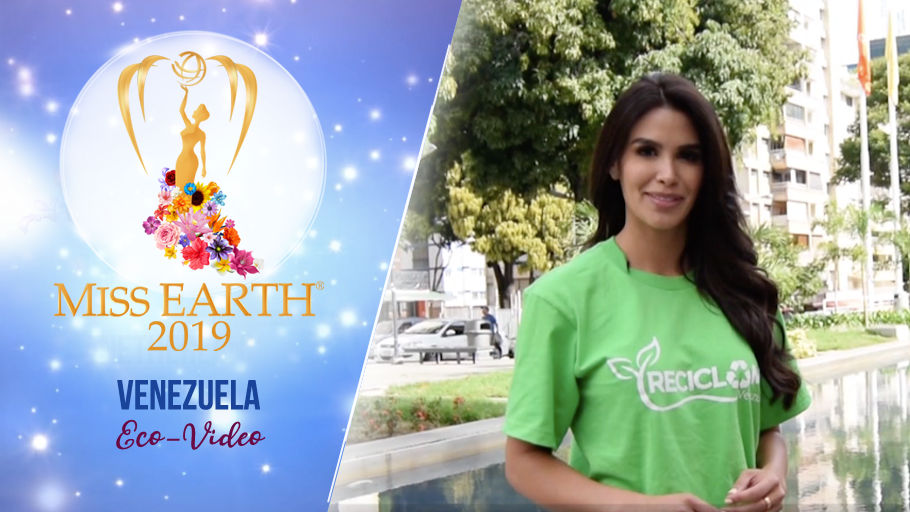 Height: 170 cm
Measurements: 34 in - 25 in - 36 in
Education: Model
Flower Name: Orchid
Advocacy: The world needs people to defend it and be taught to defend it. That is a characteristic that defines me because I am aware that we are not taking care of, the only one who is capable of harboring life as we know it at the moment, our planet is our home. That is why we must be aware, raise awareness and educate others about the care and protection of the planet.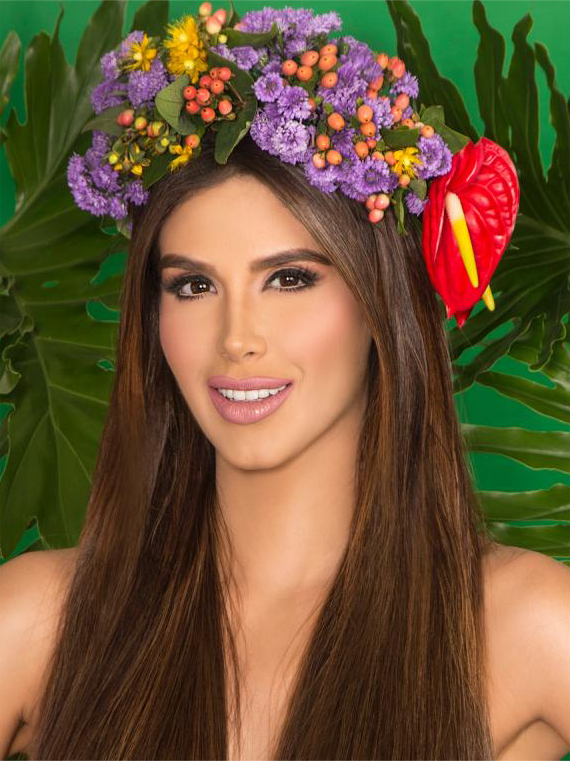 WHAT ARE THE SPECIAL QUALITIES OF THE FLOWER? HEALING? FUNCTION?
Orchids can live more than 100 years and have the smallest seeds in the world. repairs damage caused by free radicals and regenerates tissues. This flower has other elements that improve the epidermis, especially if there are spots and scars. It also contains vitamins and minerals such as calcium, iron, magnesium, zinc and copper, which take care of the skin from the inside out. It is also ideal to be applied to the hair, because it fulfills the same repairing functions. The orchid offers shine and enhances hair growth.
DESCRIBE YOUR CHILDHOOD/GROWING YEARS (8-13 YEARS OLD).
I had a beautiful childhood within a united family with whom I learned the meaning of love and the importance of prioritizing our life values.
WHAT IS YOUR MEMORABLE MOMENT?
My memorable moment was the birth of my younger brother, because it allowed me to grow next to the magic that only children have.
ANY SPECIAL STORIES OR FACTS ABOUT YOUR FAMILY?
There are many and thank God all positive. I would like to share a recent one that keeps me excited and grateful. it was to see my grandmother in the public the final night of Miss Earth Venezuela. Seeing that one of the most important persons in my life was there on that special day was very significant for me.
WHAT IS THE MOST UNUSUAL THING YOU HAVE EVER DONE?
The most unusual thing has been to be away from my family for a long time since I had never separated from them for so long. This helped me to know myself and strengthen in other facets of my life and my personality.
WHAT TIPS CAN YOU SHARE TO PROMOTE ECOTOURISM & CLIMATE CHANGE?
I advise you to dare to know the world and especially its natural beauties because nobody loves what you do not know, we have to be aware that every natural space, whether mountains, forests, jungles, rivers, beaches, or deserts, we must respect, preserve them and educate others about their existence and problems. If we support conservation, protection and care as much as possible, we certainly work in favor of climate change.
WHAT MAKES YOU PROUD OF YOUR COUNTRY?
What makes me proud of my country is HIS PEOPLE`s, love, humility, hospitality and always having a smile despite any circumstance I am seeing or going through. Its resilience is what makes me proud because a country its made by its people. I can mention other characteristics that make me proud of my country and that is that we have all the natural sceneries we want to enjoy on vacations, we also have the largest reserves of minerals, aquifers and oils in the world. And finally it makes me proud to know that "I am desert, jungle, snow and volcano, and that when I walk I leave my wake and that all that comes from my country Venezuela."
WHAT CAN YOU PROMOTE ABOUT YOUR COUNTRY?
From my country I can tell you that apart from having the natural spaces that help the planet in its functions to house life, we have several attractions such as warm beaches with calm waters so that they can relax, next to ecosystems where they can enjoy with the marine fauna where they can snorkel or dive. Also if you are looking for something more exciting you can enjoy surfing, or skiing with the advice of professionals, another option is that you can go mountain climbing in a beautiful place such as Ávila, Henri Pittier Park, San Esteban Park or go to Canaima Park where you will have the unique experience and climb some Tepuy or go to the Angel Falls. If you are looking for cold climates you can go to the state of Mérida and go into the Andes mountain range and visit each of its lagoons and peaks. And approach the longest and tallest cable car in the world and reach the Bolivar peak. If you prefer something warmer, I can recommend you to go to the Coros dunes, it is formed by a system of dunes that are in constant motion and know another hot and arid area of the country and that is near the water of the Caribbean Sea, you can also move to the Venezuelan plains where they can go into places and estuaries practicing ecotourism in the rainy season where they can see the wonderful change that the Venezuelan plain undergoes, becoming the largest water flow in Latin America bringing the entire region back to life during the rainy season. I could spend hours writing to tell you, but I summarize it in a sentence: Venezuela is a destination that you can never miss.