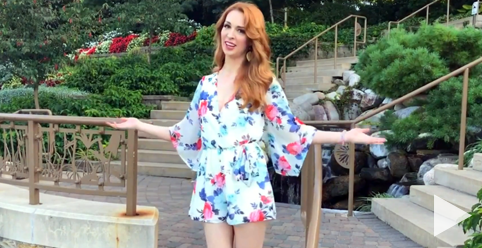 Age: 25
Height: 173 cm
Measurements: 84 cm - 61 cm - 91 cm
Profession: Community Support Professional
Hometown:
Language/s Spoken: English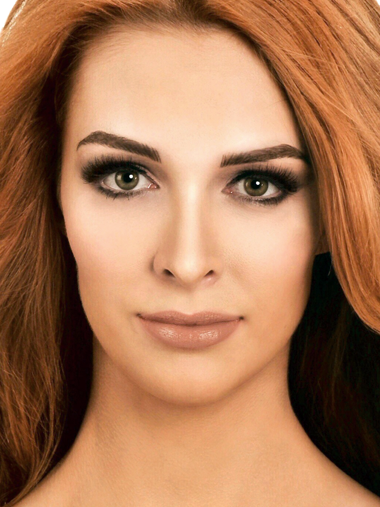 DESCRIBE YOUR CHILDHOOD GROWING YEARS (8-13 YEARS OLD)
I grew up with parents who were divorced and despite the heartache, a lot of good came from it. The size of my family grew and the disciplines I learned from both sides helped shape me into a well-rounded person. Growing up I was very active in competitive figure skating, taekwondo, drawing and enjoyed camping with my family. I attended weekly confirmation classes to strengthen my faith and learned at a young age the importance of giving back to the community. I took my education seriously and especially enjoyed science and art.

ANY SPECIAL STORIES OR FACTS ABOUT YOUR FAMILY?
I take a lot of pride in the fact that I was able to learn a lot about dog training because my step father was a Deputy Sheriff and a part of the K-9 unit. Our first explosive detection dog came from the local animal shelter and after years of training and working on the job he placed first in the nation. He topped even the pure-bred dogs used by the U.S. Secret Service. It really shows that a mixed breed dog from the shelter is just as talented and loving as any other. My entire family is proud to have rescued multiple animals over the years.

WHAT IS THE MOST UNUSUAL THING YOU HAVE EVER DONE?
I attended training with the National Weather Service to become a certified storm spotter. I actually want to go outside during severe weather!
WHAT MAKES YOU PROUD OF THE COUNTRY YOU ARE REPRESENTING?
I'm proud to represent "America's Paradise", the United States Virgin Islands because I have the opportunity to teach the public about one of the USA's hidden treasures. The USVI are world leaders in the development of "sustainable tourism". They work hard to protect the beauty of their natural environment and reduce their carbon footprint by offering eco-friendly tourism options for guests during their stay.

WHAT TRIVIA ABOUT YOURSELF WOULD YOU LIKE TO SHARE?