Age: 22
Height: 179 cm
Measurements: 81 cm - 58 cm - 91 cm
Profession: Model and Self-Development Coach
Hometown: New York
Language/s Spoken: English, Portuguese, Spanish, Cape Verdean Creole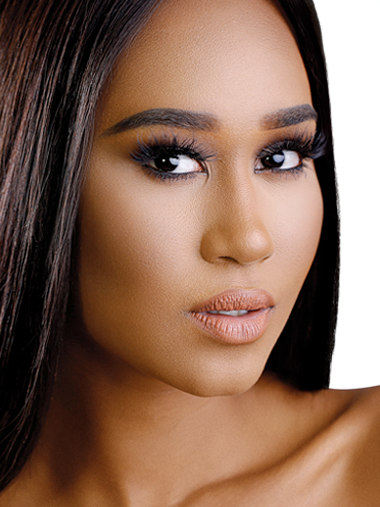 DESCRIBE YOUR CHILDHOOD GROWING YEARS (8-13 YEARS OLD)
I had moved to the United States at a really young age from Cape Verde. Growing up it was really hard to adjust to a whole new way of life here in the US. My parents worked all day and night to provide for our family so I spent moments outside of school thinking about my future. I always felt that I had a huge purpose in my life so instead of playing with toys I would always watch documentaries. Even though I did not have much, I was always a really happy and positive little girl.
ANY SPECIAL STORIES OR FACTS ABOUT YOUR FAMILY?
My family comes from a small country called Cape Verde, which is one of the 9 islands that is going to be extinct due to climate change. They immigrated to the United States for a better future and better opportunities for their children.

WHAT IS THE MOST UNUSUAL THING YOU HAVE EVER DONE?
I accidently drank bleach when I was little girl.
WHAT MAKES YOU PROUD OF THE COUNTRY YOU ARE REPRESENTING?
I am incredibly proud to represent the United States because every nation, race, religion and color is represented here. We are integrated with diversity, which has made our country stronger. Even though I'll have USA on my sash, I truly feel like I'll be representing the entire earth.
WHAT TRIVIA ABOUT YOURSELF WOULD YOU LIKE TO SHARE?