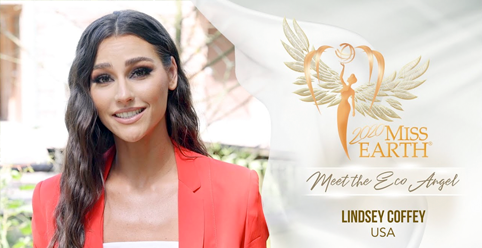 Age: 28
Height: 176 cm
Measurements: 32 in - 24 in - 36 in
"Make up is certainly fun to play with, but I strongly believe in natural beauty. I love showing others how to embrace their natural selves. Coming from an industry that is rooted on looks, a lot of girls have difficulty processing feedback in a healthy way. Therefore, I am a huge supporter and advocate for mental health. I connect with fellow models who are under mental stress and help them back into a mentally calm and safe space. One day, I also hope to build an animal sanctuary to empty the kennels and to rescue the ill-treated. I always had a love for animals. This is another reason I love nature so much. It is a home to so many beautiful creatures. It is amazing to be able to share a space with so many different forms of life. Sometimes they tend to sneak up on you as well as once I was caught in the middle of thousands of jelly fish off the coast of South Africa! All of my experiences with animals and nature have been ones to remember, which is why I have goals to go on a proper arctic and amazonian expedition as well as sail around the world. "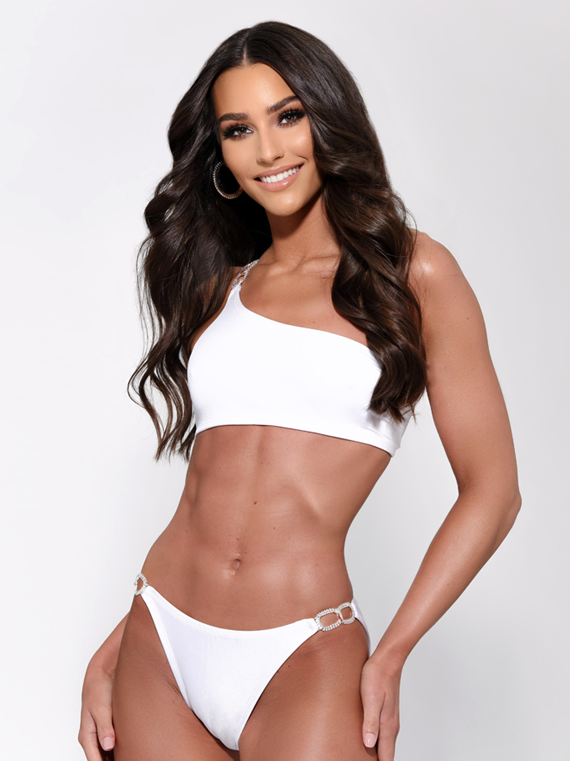 DESCRIBE YOUR CHILDHOOD/GROWING YEARS
I was an athlete and honor student involved in many extra-circulars. Despite my ex-tensive hobbies, I used to be incredibly shy; however, I always had the courage to perform for people on stage. As I grew I started to open up and my passions which I always held inside, started to come out. I was very passionate about everything I did. I developed a deep connection to animals and the outdoors. Not only did I want to partake in everything, I wanted to lead. During those years, I was a social butterfly. I was president of my student council, captain of my cheerleading squad, and I was al-so voted Miss BCMS (Miss Beth-Center Middle School) during our yearbook super-latives by my fellow classmates. Everyone thought I was very mature for my age. We also took part in the Foster Care Program when I was 11, and continue to this day. Growing up with other children, some with special needs, had impacted me for the better. I believe one gains maturity while opening your home to others from different backgrounds as well as new perspectives on life.
WHAT IS YOUR MEMORABLE MOMENT?
I've had many memorable moments, however, I would like to highlight the first time I left the country. In my early teens years, my family and I vacationed in the Bahamas. I instantly fell in love with the diversity, the different landscapes, as well as the people. It was at that moment I realized how big the world was, and my dream was to see all of it. Looking back, after all of the countries I have now visited, that holiday ignited the fire in me to become the well-traveled and well-rounded woman I am today.
ANY SPECIAL STORIES OR FACTS ABOUT YOUR FAMILY?
My great-grandmother came to the USA from Italy. My blood line is linked to Marie Antoinette, who was the Queen of France during the 1700s.
WHAT IS THE MOST UNUSUAL THING YOU HAVE EVER DONE?
One year, I spent Christmas by myself in Zimbabwe.
I was leaving Sydney, Australia and my next destination was Cape Town, South Africa.
To avoid excessive, long-haul flights, I opted to spend Christmas elsewhere.
I decided to spend my holiday in Zimbabwe while country hopping to Zambia and Botswana.
Although, not many people celebrate Christmas the way I did, I had one of the best experi-ences in my life.
I stayed in a beautiful hotel overlooking the jungle. You could see a variety of wild animals all from the comfort of your rooms' balcony. The hotel was so immersed, there were signs cautioning you to keep your windows and doors closed as the monkeys would sneak in and wreak havoc! During my trip, I met with the locals and discovered Zimbabweans are some of the nicest humans on Earth. No matter your status, hotel manager or serviceman, everyone greeted you with a smile and a handshake.
In Zimbabwe, I viewed the famous Victoria Falls, then crossed over to Zambia and had a tru-ly immersive and unforgettable experience in what is known as the Devil's Pool. I hiked up the side of the falls, swam through crocodile infested waters, and sat at the very edge of the 100 foot waterfall while fish nibbled at my legs. At one point, the fish made me so uncomfortable, I lifted my legs to the surface of the water where the current swept me away as it pushed my upper body over the falls. As quickly as I was swept, my guide caught me and stabilized me back into the water.
That day I experienced a feeling I never felt before. I cannot find the words, but invigorated, unstoppable, and euphoric will have to do.
For my last tour, I took a solo safari to Botswana where my guide and I explored Chobe Na-tional Park.
I had never seen such beautiful colors of green and brown.
The sky was grey, and small rain droplets fell from above as I watched all types of animals drink from a watering hole.
As we left, we drove our open vehicle on one of the most dangerous roads connecting Bot-swana to Zimbabwe. It was recommended to steer clear of that roadway during night as it was not uncommon to experience a wild animal attack.
I left my trip an entirely new person with a new perspective. I was more cultured, more edu-cated, and more inspired to connect with nature on the most intimate level possible.
What started as an odd and seemingly lonesome trip, gave me one of life's most beautiful moments.
I will remember that trip forever.
We are facing many environmental issues today; however, the water crisis poses the most immediate risk as it affects humanity and regional stability. Our water on Earth is limited due to pollution, overuse and the increase of demand, lack of or outdated infrastructure, as well as changes in weather patterns due to global warming. Globally, we must turn to ecological res-toration, contour farming, rainwater harvesting, and desalination in order to combat this crisis.
WHAT TIPS CAN YOU SHARE TO PROMOTE ECOTOURISM & CLIMATE CHANGE?
As a representative of the Miss Earth organization, my reach is monumentally more expansive. It is my primary duty to promote the mission and conduct hands on work as a beauty for a cause. My goal is to encourage conversation with others, to amplify my voice, influence others to use their voices, to share on social media, and to con-duct impactful media outreach.

First, the job of a Miss Earth delegate requires extensive travel. During these travels, I promote ecotourism by partnering with green hotels and by "acting local" during each tour. By eating in local restaurants, shopping in local businesses, and walking around the city instead of driving, you are not just supporting their economy and providing a higher standard of living, you're having an authentic and immersive experience in that city.

Second, I am actively using social media and reaching out to media outlets to make climate change a personal and social issue. When we relate climate change to each community, the residents see the impacts climate change has on their specific area. Also, by appealing to communal values like health, community development, and having a clean and safe environment the people will be more likely to take action.

Finally, I am encouraging others to get involved and be part of climate action. My hands on community work will focus on areas that are hit hard with the affects of climate change. Showing firsthand work in these communities will create momentum for change.
WHAT MAKES YOU PROUD OF YOUR COUNTRY?
I am proud of my country for many reasons.
I am proud of my people. When we see or hear an injustice take place, we speak up and take action. Whether it be through social media awareness or in-person assemblies, we make our voices heard. We are the "united" in the United States of America.
I am proud of living in a land that stands for freedom and opportunity.
I am proud that we have the ability to easily influence others to go green and sustainable through social platforms. Today, it is much easier for one voice to be heard. It is very easy to stay connected to not only your community and nation, but to the world.
WHAT CAN YOU PROMOTE ABOUT YOUR COUNTRY?
In the USA, we have passionate climate leaders who never stop fighting for climate action. Across America, states, cities, universities, and citizens are taking action to fight climate change, stimulate the economy, and protect public health to remain a global leader in reducing emissions. We have dedicated programs in protecting and preserving our national parks, an ex-tensive list of green, sustainable hotels across America, and citizens who encourage eco-friendly culture.
WHAT TRIVIA ABOUT YOURSELF WOULD YOU LIKE TO SHARE?
I have been a vegetarian for over 20 years, a choice I made as a child because of my connec-tion with animals.
I have exceptional hearing where I can hear sound waves the average person cannot hear.
I lived in multiple countries for months at a time such as Italy, Mexico, South Africa, Germa-ny, Canada, and Australia.
I traveled to six countries in two weeks. I toured each country learning of their social and po-litical history, as well as economic trends.
I went on a solo safari for an intimate and personal experience in Chobe National Park of Botswana.