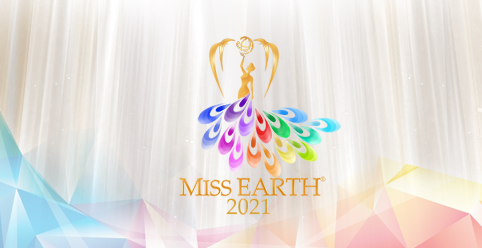 Age: 22
Height: 165 cm
Measurements: 33 in - 28 in - 37 in
"I love adventure. Natures give me a calm breeze especially when I am deep in the forest or by a lake on my own with no noise at all. I always admire the beauty of the Earth."

DESCRIBE YOUR CHILDHOOD/GROWING YEARS
My mother died when I was nine years old, that's when I started living with my father. It was hard because I ended up living with different women as my new mums, some with good hearts and yet for some few, it was a struggle. But luckily, such experiences shaped me into the woman I am today and gave me encouragement to pursue my education with love and enthusiasm.
WHAT IS YOUR MEMORABLE MOMENT?
The day that my mother died, it's still fresh as though it just happened yesterday, maybe that's because my father never came for burial even if he was available. But it's all in the past now. I love my father because no matter what happened, no matter the struggle, he managed to send me to school. Everything I am, I owe to my angel mother.
ANY SPECIAL STORIES OR FACTS ABOUT YOUR FAMILY?
The fact is that even up to today, we still have a problem about the many women that my father married. Minor wrangles between us as siblings are common and it's really hard to rely on my dad because he has so many children to look after and he is not someone you can easily confide in when it comes to the pains and tribulations we face as children.
WHAT IS THE MOST UNUSUAL THING YOU HAVE EVER DONE?
Escaping from school in primary and my step mum hit me on the hand with her high heel shoe. It was the first and last time for me to do such a thing.
I advocate for a greener environment for all especially in my country where we mostly rely on agriculture yet some corrupt people go ahead and sell the country's environmental resources, like wetlands, cultivatable land and forests, to investors for manufacturing industries, and in the end, the water bodies are polluted and forests are cut down, poor people are left homeless because of being shifted from their residing places and yet the government puts in low effort to treat the polluted water bodies and environmental conservation.
WHAT TIPS CAN YOU SHARE TO PROMOTE ECOTOURISM & CLIMATE CHANGE?
Let's preserve the green environment that we have especially the forests because these help a lot to maintain good climate and help in preventing natural calamities like earthquakes. Besides, these are homes for our wild animals and act as food for both domestic and wild animals. These animals promote the nature and tourism of all countries.
WHAT MAKES YOU PROUD OF YOUR COUNTRY?
Uganda is the pearl of Africa because of its good scenery and tropical climate. We don't have winter like in some countries; we experience both warm and cold temperatures alike. The sun shines throughout the years and its always cool here in Uganda.
WHAT CAN YOU PROMOTE ABOUT YOUR COUNTRY?
We have the Murchison waterfalls that are so wonderful to see, the Kitagata hot springs where you can even boils eggs and they get ready, then the Mabira forest which is a home to many wild animals like Zebras. Surely Uganda is Gold.
WHAT TRIVIA ABOUT YOURSELF WOULD YOU LIKE TO SHARE?