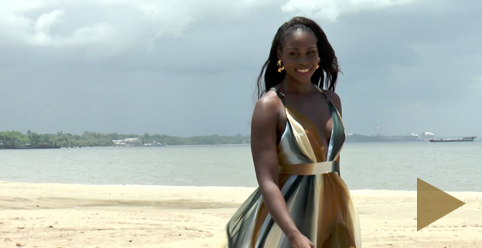 Age: 26
Height: 176 cm
Measurements: 86 cm - 66 cm - 97 cm
Profession: Fitness Instructor, Dance Teacher and Administrative Assistant and a Physiotherapy Intern
Hometown: Point Fortin
Language/s Spoken: English
Miss Earth has caused her to become more locally and internationally aware of the variety of global issues and the projects geared towards solving them, as such she is elated to be an earth warrior.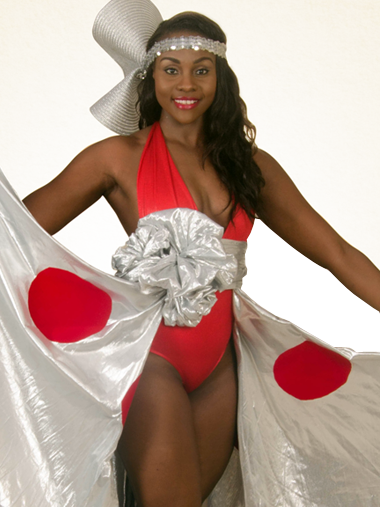 DESCRIBE YOUR CHILDHOOD GROWING YEARS (8-13 YEARS OLD)
I am an only child, who grew up with my mom and grandparents. I was terribly obese from ages 7- 11 as such I was bullied and isolated. I was unable to participate in a lot of activities because my obesity disallowed me to do so. However I had a wonderful family who tried their best to make me know that I was beautiful regardless of my struggles.
ANY SPECIAL STORIES OR FACTS ABOUT YOUR FAMILY?
My mother's love for animals like mine, allowed us to take in almost 20 stray cats. As such the community would often drop stray animals at our door steps knowing that we would take care of them.
WHAT IS THE MOST UNUSUAL THING YOU HAVE EVER DONE?
This will have to be the tendency to name all animals I encounter. My love for animals cause me to name any stray or abandon animals I come across.
WHAT MAKES YOU PROUD OF THE COUNTRY YOU ARE REPRESENTING?
As a Caribbean island we a globally known for our mouth-watering cuisine, our Carnival Celebration, known as the greatest show on earth, our hospitality and vivacious people. Most of all I am proud that my multicultural, multiethnic, cosmopolitan society us able to live together in harmony. I love influencing minds to become better, nothing is more rewarding. My fitness company has been instrumental in the augmentation of self-esteem and self-love, I have also been able to give hurricane aid to countries affected by the onslaught of hurricanes in the last year.
WHAT TRIVIA ABOUT YOURSELF WOULD YOU LIKE TO SHARE?