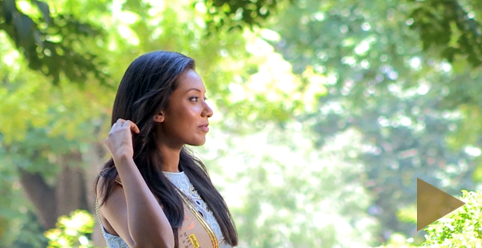 Age: 21
Height: 172 cm
Measurements: 91 cm - 68 cm - 94 cm
Profession: Computer Network Student
Hometown: Matara
Language/s Spoken: English and Sinhala
Nathasha doesn't like limiting herself. She is always thinking out of the box, and trying to push herself out of her comfort zone.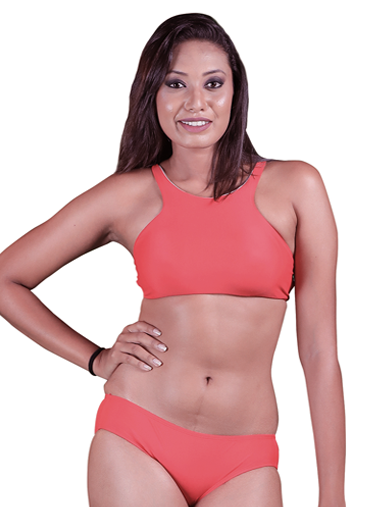 DESCRIBE YOUR CHILDHOOD GROWING YEARS (8-13 YEARS OLD)
I was born in a coastal town far away from Sri Lanka's capital city called Matara. Growing up, I was very close to my grandparents and with them, I was able to discover Matara's natural beauty, like its coasts, marine life and beautiful sunsets. I was also able to experience the cultures and village life with its friendly people, delicious food and traditions like no other.
ANY SPECIAL STORIES OR FACTS ABOUT YOUR FAMILY?
During my days in Matara, there was a huge monkey who used to frequently visit my grandparents' house to eat food. I remember it being massive but still so friendly. One day we found it lying on the floor, dead from an electric shock from a loose wire. It was a huge surprise to my entire family and that's when the reality of how human civilizations affect wild life really struck me.
WHAT IS THE MOST UNUSUAL THING YOU HAVE EVER DONE?
I don't know if I would call it unusual, but because of my height, I have always had to act as the male character in school plays. I've played the male role in quite a few Shakespeare plays and even as Robin Hood once.
WHAT MAKES YOU PROUD OF THE COUNTRY YOU ARE REPRESENTING?
I'm very proud of the culture that I was raised in. Sri Lankans are known globally for our hospitality, friendly nature and the will to help anyone who may be in trouble. This mindset helped me grow up with good morals and in the end, helped me be a better person.
WHAT TRIVIA ABOUT YOURSELF WOULD YOU LIKE TO SHARE?