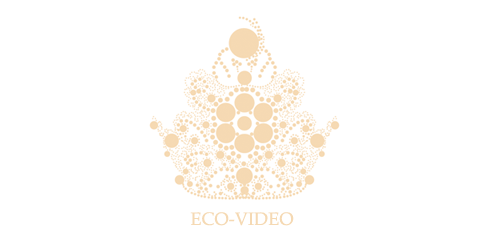 Age: 22
Height: 164 cm
Measurements: 76 cm - 58 cm - 86 cm
Profession: Education Student
Hometown: Klerksdorp
Language/s Spoken: English, Afrikaans, Greek
DESCRIBE YOUR CHILDHOOD GROWING YEARS (8-13 YEARS OLD)
I was brought up in a very loving home with my parents and my three brothers in a small town in South Africa known as Klerksdorp, situated in the North West province. Growing up with three brothers was fun and tough at the same time, but I can honestly say that it has shaped me into who I am today. I was a very diligent learner at school and my favourite subject was Arts and Culture as being creative and learning about other cultures has always been where my passion lies. I had many friends at school, who I am lucky to say are still my friends today. After school hours I partook in extra murals such as ballet, tennis, hockey, swimming and art lessons and when I arrived home in the afternoons I used to play soccer with my brothers. On weekends we used to visit my grandparents, this was always a highlight and where my passion for Mother Nature was instilled in me. My grandparents had their own vegetable garden, they had chickens where they got their eggs from, fruit trees all around the house and even bees to make their own honey. I loved visiting them, being in touch with nature and observing how they lived off the land. However my highlight of every year of my childhood was our family holiday road trips and adventures to the coast every December.
ANY SPECIAL STORIES OR FACTS ABOUT YOUR FAMILY?
One very special fact about my family that I love sharing with everyone is that in my immediate family, we are two sets of twins. My two older brother are twins and myself and my youngest brother are also twins. Even though my twin brother was born only five minutes after me, I still like to claim that I am older than him.
WHAT IS THE MOST UNUSUAL THING YOU HAVE EVER DONE?
The most unusual thing I have ever done was when I went zip-lining over a nature reserve in Port Elizabeth, South Africa. I'm extremely scared of heights so this was unusual for me but I believe it's important to try conquer your fears and it was an exhilarating feeling!
WHAT MAKES YOU PROUD OF THE COUNTRY YOU ARE REPRESENTING?
Being South African and having the opportunity to represent South Africa makes me extremely proud. I am proud of the fact that we have managed to conserve our incredible biodiversity. We have such a beautiful variety of fauna and flora in our country and I personally believe that we are the most diverse country in the world. I love how there are so many people in South Africa who are of different cultures and different walks of life and yet we still stand unified as a nation.
WHAT TRIVIA ABOUT YOURSELF WOULD YOU LIKE TO SHARE?
My name Irini means Peace, which is a quality that I embody. I always enjoy being in a happy, peaceful and positive space. I'm currently 22 years old, studying education and in my final year at the University of Pretoria, majoring in both English and Visual Arts for grades 10-12. I chose to study education because I have always felt that the most important and intangible asset that you can possess is your knowledge because no matter what the circumstance is, no one can ever take your knowledge away from you. The motto I like to live by is "Smile often, think positively, give thanks, laugh loudly, love others and dream big".