Age: 22
Height: 171 cm
Measurements: 84 cm - 61 cm - 91 cm
Profession: Veterinary Science Student
Hometown: Zreče
Language/s Spoken: Slovenian, Croatian, Serbian, Bosnian, English and German
Danijela speaks six languages! She is also an opera singer and loves classical music.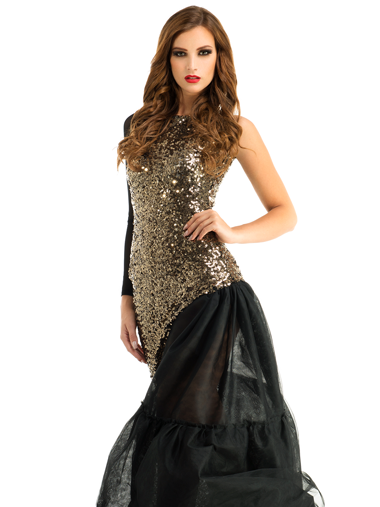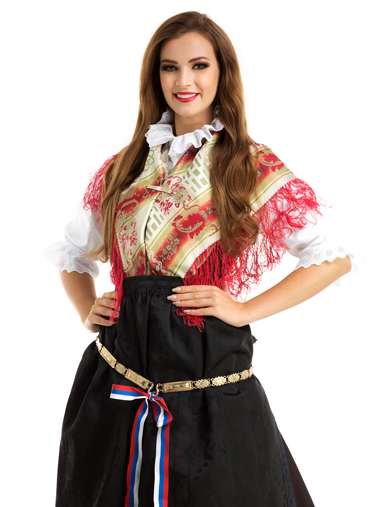 DESCRIBE YOUR CHILDHOOD GROWING YEARS (8-13 YEARS OLD)
I was always very curios girl. Since my childhood I have always knew that I want to become a veterinarian, I was surrounded with any kind of animals and I always took care of them. Since as long I can remember I was singing and dancing and also walked in my mother's high heels and posed in them. I would never forget how passionately I watched American next top model, how they walked on the stage and perform in front of the photo camera. Secretly I put on some mascara and lipstick and I was playing that I am a professional model. I loved school, I had excellent grades and I was always among the best students in my class. A guess my childhood was the base of my confidence that I have today.
ANY SPECIAL STORIES OR FACTS ABOUT YOUR FAMILY?
I have two brothers and one sister and I am the youngest. Actually one of my brothers was born with genetic mutation and he grown up in wheelchair. We had all have to learn to live our lives differently. But despite everything, we stayed very connected and loving family who take care and protect each other.
WHAT IS THE MOST UNUSUAL THING YOU HAVE EVER DONE?
I will never forget how I saved one man´s life while skiing. I was about 11 years old and we went skiing with school. I was sliding down the hill and the man before me fell really hard. I saw how my other schoolmate who was skiing on the line next to me is having trouble with stopping and I knew something bad it is about to happen. So in the moment I saw it, I sped up and pushed away my schoolmate, otherwise he would have injured that man really bad. Of course, while I´ve pushed my schoolmate away I fell too and I´ve lost my skis. But the men stayed alive and well.
WHAT MAKES YOU PROUD OF THE COUNTRY YOU ARE REPRESENTING?
Slovenia is a green country. I am really glad that in the morning I can step out of a house and breathe clean fresh air. The city where I come from is called Zreče. And my house is located in the vicinity of the coniferous trees. That kind of smell is priceless. In a great deal, this is why I so love to come back home from the foreign country. And I am also proud of our way of living. We have a lot of nature and never ending distance. So in the early evenings at the sunset we love to come out and listen to the sounds of the nature and saying goodbye to the day and mentally getting ready for the repose. We are used to waking up and also going to sleep in the harmony with the nature. I simply love my country.
WHAT TRIVIA ABOUT YOURSELF WOULD YOU LIKE TO SHARE?
I am studying veterinary medicine. I know a lot about nature, animals, humans, food and about mother Earth itself. I see a huge connection between my life style and the contents of the Miss Earth pageant. I am a confident woman, who has her ambitions, clear goals and first of all I am proud of who I am. I use my intelligence in everyday step, and most of all, I never give up, I am a fighter.