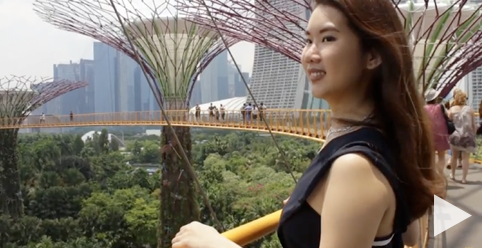 Age: 26
Height: 165 cm
Measurements: 86 cm - 63 cm - 81 cm
Profession: Strategy Consultant
Hometown: Bukit Panjang
Language/s Spoken: English, Mandarin, Cantonese, Japanese
DESCRIBE YOUR CHILDHOOD GROWING YEARS (8-13 YEARS OLD)
My childhood was an explorative one whereby my parents allowed me to choose my own life paths and hobbies. I never had much pressure growing up. You can say I am very blessed. My parents were there for me when I was upset, when I needed them. And when I don't need them, they were my cheerleaders.
ANY SPECIAL STORIES OR FACTS ABOUT YOUR FAMILY?
The males in my family completed their education in New Zealand; the females had theirs in Australia.
WHAT IS THE MOST UNUSUAL THING YOU HAVE EVER DONE?
I would say joining this pageant is the most extravagant thing in my life. In Singapore, modeling is career that is still far from gaining wide traction, and taking part in a beauty pageant may shake your professional image. However, I want to show everyone that I have the capabilities to juggle both work and pageantry well, without bypassing either at any point.
WHAT MAKES YOU PROUD OF THE COUNTRY YOU ARE REPRESENTING?
Singapore aspires to set the standard worldwide as an intelligent city, to be the world's first Smart Nation. The drive behind this direction is identifying the need to be forward-looking, to anticipate the megatrends that will impact Singapore and the world, and to take action right now to ensure the nation is well-positioned for the future.
WHAT TRIVIA ABOUT YOURSELF WOULD YOU LIKE TO SHARE?