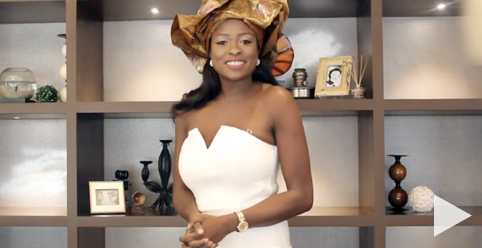 Age: 26
Height: 175 cm
Measurements: 87 cm - 73 cm - 97 cm
Profession: Marketing Consultant and Entrepreneur
Hometown: Clarksburg
Language/s Spoken: English and Krio
DESCRIBE YOUR CHILDHOOD GROWING YEARS (8-13 YEARS OLD)
I have such fond early childhood memories in Sierra Leone filled with white sand beaches, pristine waters, family & laughter. However, a civil conflict in Sierra Leone turned my life upside down, forcing my family into exile. Subsequently, I was separated from my immediate family for about 3 years untilI was grated asylum by the United States where we were reunited.

When I arrived in the United States, I realized all the sacrifices my mother had made in order to afford my sisters and I the opportunity to join her. She worked long days & nights to ensure a roof over our heads, clothes on our back and food on our plates; all the while, reminding us of our great fortune — that we made it out of Sierra Leone alive when many others were left behind with fates much worse than ours.

While these years were challenging, seeing my mothers strength in the face of adversity truly shaped me into the resilient woman I am today. I know that there is no challenge too great and no dream is too big. With hard work and determination, I can accomplish whatever I set my mind to.
ANY SPECIAL STORIES OR FACTS ABOUT YOUR FAMILY?
As mentioned in the previous question, Sierra Leone experienced a rather gruesome 11 year civil war. My family and I were still living in Sierra Leone at the start of the war and my father was a politician, which put our lives in grave danger. One day, a group of rebels invaded our home, intent of beheading my father as they had other government officials. By the grace of God, my father had fled the country the night prior to this terrifying incident and was no longer in the country. This threat made it imperative that my flee the country at once or face a deadly fate.

We travelled by car for two days and walked miles across the border to Guinea in the dead of night. Along the way, we passed amputees, people left for dead and others mentally disturbed after being forced to kill their relatives. My family narrowly escaped with our lives, leaving behind all our possessions, knowing we may never be able to return to Sierra Leone ever again.

It was then that I vowed that if we made it out alive, I would commit my life to making the world a better place than I'd met it, for myself and future generations.
WHAT IS THE MOST UNUSUAL THING YOU HAVE EVER DONE?
I rescued a malnourished stray puppy, from a gutter in Freetown, Sierra Leone. My family and I nursed her back to health and brought her to live with us in the United States. Her name is Simbatu, and she serves as a constant reminder of where my heart lies, Sierra Leone.
WHAT MAKES YOU PROUD OF THE COUNTRY YOU ARE REPRESENTING?
One word that describes Sierra Leone is resilient. While Sierra Leone has faced many challenges, time and time again, we have demonstrated resilience and strength and press forward as a nation.
WHAT TRIVIA ABOUT YOURSELF WOULD YOU LIKE TO SHARE?
My name Ismatu, translate to "of the fire". I wrote my first book at the age of 10 and I have lived on three different continents: Africa, Europe and North America. I have visited over 13 countries and have a passion for authentically experiencing new cultures, I rescued my dog Simbatu from a gutter in Sierra Leone and I have a business entirely produced in Sierra Leone, with a mission of empowering local artisans.