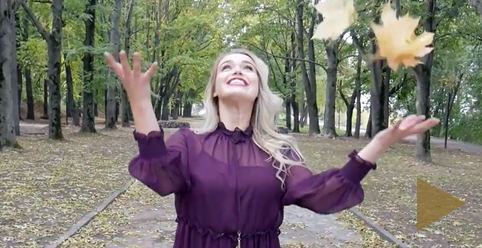 Age: 24
Height: 173 cm
Measurements: 87 cm - 64 cm - 86 cm
Profession: Sociology Graduate
Hometown: Nizhni Novgorod
Language/s Spoken: Russian and English
Daria would like to help Russia in organizing and carrying out ecology-related activities to solve different ecology problems.
DESCRIBE YOUR CHILDHOOD GROWING YEARS (8-13 YEARS OLD)
My childhood was a wonderful time. At this time, I studied at school with excellent grades. I learned foreign languages and visited different events. Early on, sports and ballroom dancing came into my life. I started dancing when I was four years old. At the age of 10 years I took part in the Championships of Russia and won prizes in the final. It was unforgettable time.
ANY SPECIAL STORIES OR FACTS ABOUT YOUR FAMILY?
I would like to tell you about interesting story of my family. I was a little girl, but I would remember this moment for all my life... When my father came back from the war, he was gone for a year, and I didn't know where my dad was. For years my mother told me where he was. I met him from the train and I couldn't believe that he came back to me. I was upset that we had wars in our world.
WHAT IS THE MOST UNUSUAL THING YOU HAVE EVER DONE?
I was once at a ballroom dance competition in China in Chengdu. There is Panda reserve in this city. When I was going on this trip, I knew that I would visit it. This place is unique. It was an incredible sight! I'm glad that there are such places and people in the world, which can protect animals.
WHAT MAKES YOU PROUD OF THE COUNTRY YOU ARE REPRESENTING?
I am proud of the incredible history of my country, about culture, about huge amount of natural resources. Our country has the largest area of forest resources in the world, the largest reserves of drinking water and minerals. But, I think, that the greatest reason for Russia's pride is the nation.
WHAT TRIVIA ABOUT YOURSELF WOULD YOU LIKE TO SHARE?
"Inner beauty is more important than outer". I absolutely agree with it. For me, the inner qualities of a person are much more important than the outer ones. Kindness, sincerity, loyalty, friendliness, modesty, justice and generosity. I try to have all of these qualities like a person. I think that the girl, who wants to become Miss Earth, should have inner beauty.