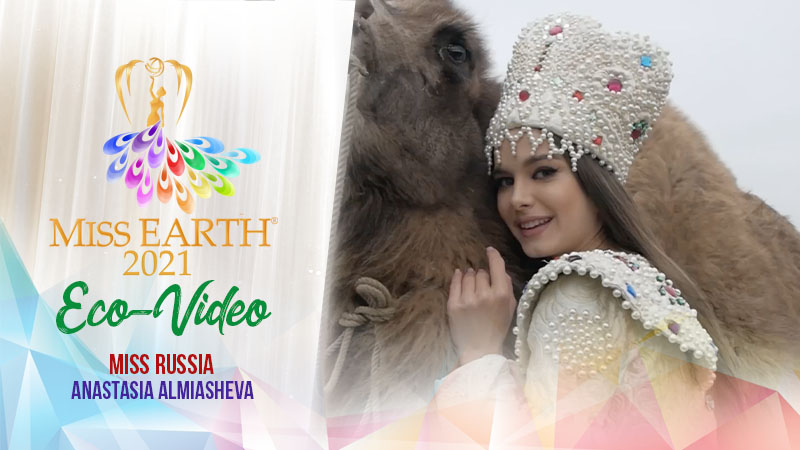 Age: 20
Height: 174 cm
Measurements: 32.5 in - 23.5 in - 36.5 in
Career / Education: Model and University Student
"I have some achievements of which I'm really proud. I became a Young Miss World Beauty in 2018, Young Miss Moscow 2019 and Beauty of Russia 2020. All these achievements make me a strong person with active life position. Moreover, now I am a Miss Earth Russia 2021 and I'm sure that it is because of my hard work and ability to achieve the goals. "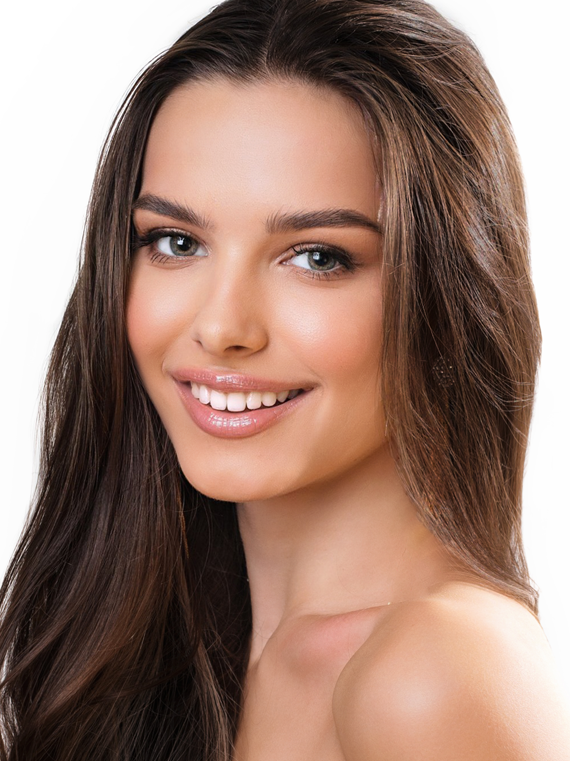 DESCRIBE YOUR CHILDHOOD/GROWING YEARS
My childhood was excellent. I'm not the only child in our family, I also have sister and brother. We spent everyday together: we were playing different games, doing some sport activities, walking near our home. It was perfect time, carefree and happy childhood.
WHAT IS YOUR MEMORABLE MOMENT?
One of the most memorable moments of my life is an admission to University. It was really hard time, I had four state exams and based on their results I entered my university. Why is it so memorable? I think it is because I became an adult, began to manage my life on my own, found a lot of friends and interesting people. Now I'm living in the capital of Russia and I'm really happy.
ANY SPECIAL STORIES OR FACTS ABOUT YOUR FAMILY?
My family is really big. I have a sister and brother, five cousins, four uncles and aunts and of course parents and grandparents. Our family is so big that in my school you can find approximately 8 Almiashevs and it is the biggest family which has so many children in one school in our town.
WHAT IS THE MOST UNUSUAL THING YOU HAVE EVER DONE?
Once upon a time me and my friend were trying to impress our crushes and we were creating a plan of how we can do it. And once upon a time we were taking a taxi and saw these boys. We immediately stopped the driver and ran out of the car. Our crashes saw us and asked, "what happened" and we said that the driver was like a maniac and we were really scared. After all boys took us home and we were so happy. After that we were communicating for a while, but they bored us too fast.
My advocacy is to tell the truth about the environmental protection to the world. I'm a student of a journalism and thanks to my occupation I can write some articles, reports about the nature. I completely sure that journalists can help the environment be safe and we should protect it.
WHAT TIPS CAN YOU SHARE TO PROMOTE ECOTOURISM & CLIMATE CHANGE?
First of all, to prevent a climate change people should change their transport, for example, they can use a public transport or bicycles. Secondly, people should recycle their garbage. They can collect discarded paper, glass and plastic to their local recycling center. Finally, people can use renewable energies instead of fossil fuels. Telling about the promotion of ecotourism, it is important to explain people that this kind of tourism is significant. You can make a community of ecotourists, make sessions and invite people to explain the importance.
WHAT MAKES YOU PROUD OF YOUR COUNTRY?
We have an unbelievable nature in Russia. Russia is the biggest Country in the world with a diverse climate. From Arctic to the Black Sea. We have a lot of forests with different plants and trees. Also, we have a lot of various animals, from polar bears to tigers. Moreover, in my native region, Caucasus, we have an enormous quantity of mountains. Every year a lot of tourists from all over the world come to my region to see this true beauty of powerful mountains.
WHAT CAN YOU PROMOTE ABOUT YOUR COUNTRY?
Of course, it is our nature. I will promote everyone to visit my native region Caucasus. Mount Elbrus is 18,510 feet is the highest peak in Europe. In this region you can climb a Mount or go for a hike or raft. It is really beautiful place with its diverse flora and fauna. I think everyone should visit this region even once.
WHAT TRIVIA ABOUT YOURSELF WOULD YOU LIKE TO SHARE?
I'm really kind person. I like to be polite and friendly with all people. Sometimes it affects on my life because people think that I can do whatever they want. I always try to make people happy, when it is something wrong with my friend, I try to cheer him up. I'm an optimist and I try to communicate with optimists.