"The Philippine Hanging Parrot, nown locally as "kulasisi", is endemic to several islands in the Philippines. As per the Department of Environment and Natural Resources, the "kulasisi" is classified as "critically endangered", meaning, it is facing an extremely high risk of extinction in the wild in the immediate future."
Height: 170 cm
Measurements: 36 in - 25 in - 36 in
Career/Education: Communications Student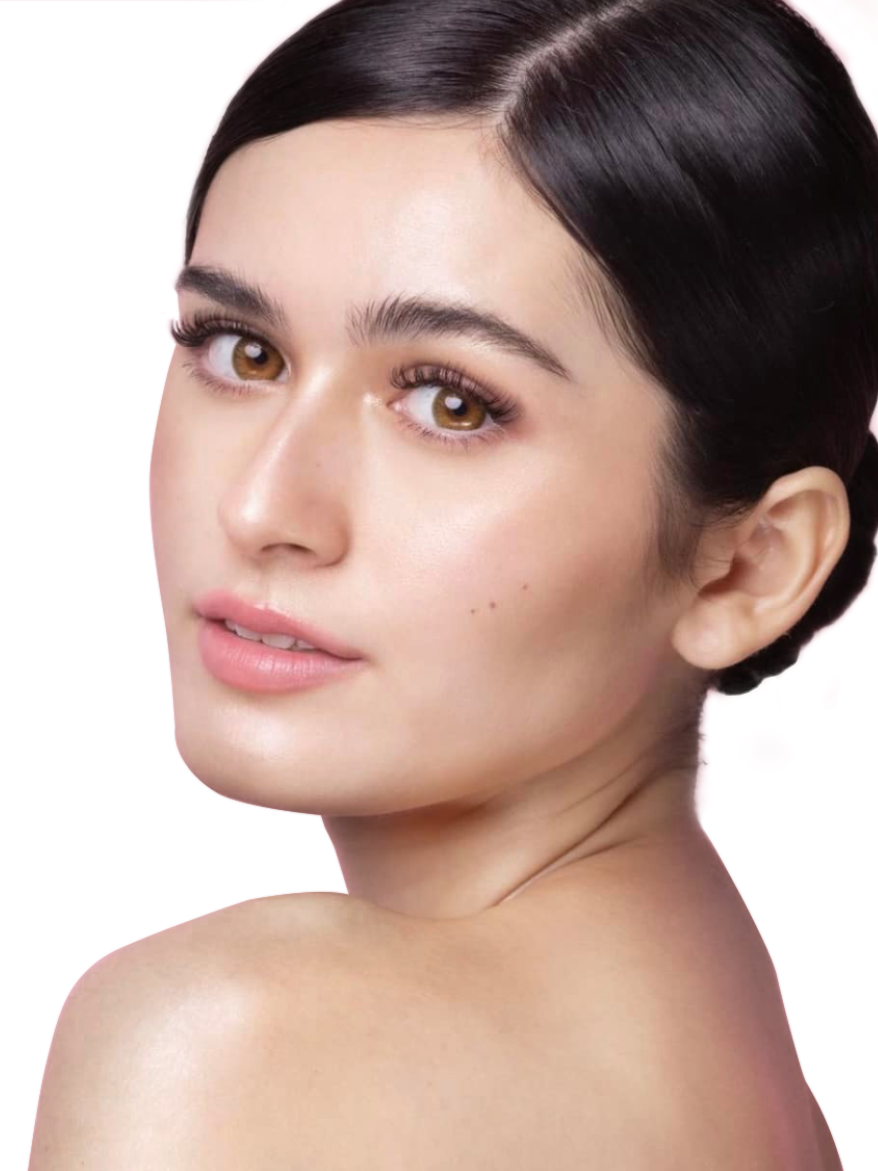 DESCRIBE YOUR CHILDHOOD/GROWING YEARS
Growing up, my parents taught me how to holistically become an all around good person, citizen, and daughter. I was taught responsibility, the value of hard-work, and how to show respect towards all beings and to the environment.
WHAT IS YOUR MEMORABLE MOMENT?
One of my most memorable moments in life would have to be watching sunsets with my loved ones. A particular sunset that comes to mind would be when I was in Boracay, where I was in nature, hearing the beautiful waves crash to shore while watching the stunning sunset unfold in dramatic colors. Simple, but I remember thinking to myself, "This is what it means to be happy."
ANY SPECIAL STORIES OR FACTS ABOUT YOUR FAMILY?
I was born as a biracial - from an American father who has a career as an esteemed attorney in the United States, and of a Filipina mother who is currently nursing abroad. The most time we spend together bonding is through traveling, our combined passion which is why at the young age of 19 I was able to travel to 17 countries.
WHAT IS THE MOST UNUSUAL THING YOU HAVE EVER DONE?
The most unusual thing I've done was choosing to stay here in the Philippines for college when I had the opportunity to study abroad. I grew up in the States and I thought I would always return there. However, after finishing high school here in the Philippines, I decided this is where I want to be for now. I believe that the Philippines still has so much to offer for me and I am passionate about learning more about my Filipino side and culture.
WHAT TIPS CAN YOU SHARE TO PROMOTE ECOTOURISM & CLIMATE CHANGE?
A tip I can share to is to promote climate change is by educating the people from all ages and classes of society because we all have a responsibility in keeping the Earth clean and habitable. As for the eco-tourism, we should support and encourage outdoor activities and outdoor hang out spots because that is the perfect training to all tourists on cleaning as they go and leaving no trash in these places. And since these places are outdoors, we should take care of the ambience by planting trees so we would have a nice place to visit and this is our gift for the next and upcoming generations.
WHAT MAKES YOU PROUD OF YOUR COUNTRY?
Despite the fact that the Philippines has gone through many challenges the Filipino people remain resilient and known as some of the happiest people on Earth. I choose to see these optimistic mindset and golden heart as the superpower us Filipinos have. Our charisma is something to always be proud of.
I dedicate my advocacy to all the hardworking farmers of my country, the Philippines, who give all their strength to provide quality crops and staples for us. However, as they do not receive enough practical and long-term support, they are unable to increase crop yield and maintain farming efficiency due to a number of factors such as natural disasters (e.g. typhoons, flash floods); climate change; lack of agricultural technology (e.g. cultivating, harvesting and milling equipment that are at par with global standards); lack of funding (for fertilizers, fuel for farming equipment); and shrinking arable land due to industrialization. Our agricultural sector is highly pressured right now as the population steadily balloons and unable to meet demands, thus leading to more problems. As an environmental advocate I call on our government and all my fellow citizens in creating SUSTAINABLE and LONG-TERM SOLUTIONS NOW for our dear farmers, such as increased funding; smart technology; adaptive measures in times of calamities, and sustainable agriculture practices. Such solutions will motivate them and enhance productivity and yield, and will entice people to support the sector. In this way, the market situation will improve, and provide for a more stable economy.