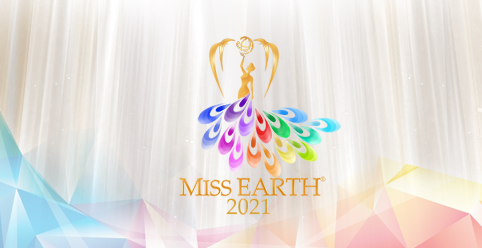 Age: 24
Height: 170 cm
Measurements: 34 in - 23 in - 35 in
"In the future I would like to venture into politics, as the main objective to improve the educational sector, mainly that of the indigenous people, since they are unprotected and forgotten by the government. I want them to know their rights and duties so that they can enjoy a life with the privileges as we all have. Well, I think that to get our population out of poverty, we must first free it from its ignorance."

DESCRIBE YOUR CHILDHOOD/GROWING YEARS
I had a difficult childhood. All my childhood and a large part of my adolescence I suffered bullying because of the my obesity. I received physical and psychological abuse at school, and as a result of all that I had depression, because my dream of Being Queen of Beauty I could not comply because of the stereotype beauty that the pageants imposed at that time. With the help of my family I overcame that difficult stage and now that I am an empowered woman I love my story and I would not change it because thanks to that today I accept my physical imperfections and I love being a happy, humble and honest woman.
WHAT IS YOUR MEMORABLE MOMENT?
A memorable moment that I have is when I won my first beauty contest, I remember every moment of that night, when my eyes were crowned, they filled with tears, because I remembered all the difficult moments that happened and the obstacles that I broke to achieve my biggest dream . I do believe in miracles and that if each person learned to forgive and fight for their dreams, humanity would be synonymous with happiness.
ANY SPECIAL STORIES OR FACTS ABOUT YOUR FAMILY?
I always had a very close family. We all love each other. But at the beginning of the year 2020, a member of my very dear family lost his life. Along with him, his wife died, and they left an 8-year-old girl orphaned who to this day asks where her parents are? Both were killed by a criminal. That ordeal taught me to value my family more, to enjoy them every second, and in honor of my cousins who are my angels, I hope to obtain the Miss Earth crown to dedicate to them.
WHAT IS THE MOST UNUSUAL THING YOU HAVE EVER DONE?
When I was a child, I loved to consume bread. I liked it so much that sometimes I used Bread bags as Pillows to sleep and eat when I woke up.
My experience has served me a lot to raise awareness among children, young people, and their parents. Teaching children to respect others and how serious bullying is, this type of aggression towards the most vulnerable, teaching them not to give nicknames with the intention of derision onwards others. Telling about my experience and the damage that bullying caused me, has served so that many children and young people understand that respect and tolerance make us more human.
WHAT TIPS CAN YOU SHARE TO PROMOTE ECOTOURISM & CLIMATE CHANGE?
Ecotourism is the tourist activity that does not modify or alter the development of the environment and does not harm nature. That is to say, it is a type of sustainable tourism, compatible with ecology and whose objective is sustainable development; a development that can be maintained for a long time without depleting natural resources or causing serious damage to the environment. For Eco-Tourism to be successful in our society, we must consider the negative aspects that this activity entails, since tourism can have extremely negative consequences and cause a great environmental, social, and economic impact. For example, the excessive accumulation of garbage in tourist areas alters the vegetation. Or the intentional felling of trees to build tourist areas is clearly one of the most harmful impacts, as it is associated with the destruction of the habitat of many species, architectural pollution, and the loss of landscape quality. My opinion in this regard is that if we do eco-tourism we must respect mother nature, enjoying the beauty of the ecosystem is the most pleasant comfort that is why we do not need to cut down trees or walk it for more comfort. The anomalous climatic conditions that the world is currently experiencing such as extreme droughts, forest fires, floods, or food shortages for hundreds of millions of people could be just the first symptoms. To avoid catastrophes of this magnitude, according to specialists, the world needs "rapid, far-reaching and unprecedented changes in all aspects of society , some of the everyday changes we should be making right now to help avoid "catastrophe" as a result of global warming. Walking or biking or using public transportation instead of the car will reduce carbon emissions.
WHAT MAKES YOU PROUD OF YOUR COUNTRY?
What makes me most proud of my country Paraguay is the solidarity of its people, a country that despite the current situation due to the pandemic, Paraguayans show that helping each other overcome obstacles, it is common to see people smiling, kind and humble In Paraguay, we are proud of our roots, of our culture, of our traditions and above all of the nature that our country has, Paraguay is a virgin country in tourism, its attraction is not paradisiacal beaches or tall buildings. Paraguay has an attraction -the fields, the animals, the beauty of Paraguay is its nature.
WHAT CAN YOU PROMOTE ABOUT YOUR COUNTRY?
Paraguay has green cities, one of the richest in vegetation in South America, which promotes Las Posadas Truistical, which are typical homes fitted out for the accommodation of tourists, offering basic services, preserving the customs and traditions of Paraguay. The warm, spontaneous, and sincere attention offered by the family in charge of these Posadas makes the tourist experience unforgettable. The natural, cultural, gastronomic and human wealth are present in these Posadas where, in a pleasant environment, the opportunity is offered to know deeply a region, its people and its customs, within the framework of an enriching experience that feeds all the senses.

The operation of the Tourist Inns responds to the growing demand motivated by the promotion of existing natural, cultural, and historical attractions and the improvement of the accesses and the sites themselves. Due to the great demand and the success of the Paraguayan Tourist Inn Program, this has been replicated in different cities with tourist potential. There are currently 246 Posadas inaugurated and enabled in a large part of the national territory.
WHAT TRIVIA ABOUT YOURSELF WOULD YOU LIKE TO SHARE?