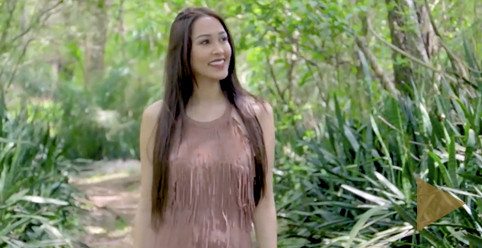 Age: 22
Height: 175 cm
Measurements: 84 cm - 61 cm - 76 cm
Profession: Model and Medicine Student
Hometown: Asuncion
Language/s Spoken: Spanish, Guarani and Portuguese
At the age of 14, Larissa studied hairdressing and helped her mother in her job. Thereafter, she started working as a professional make-up artist at a very young age.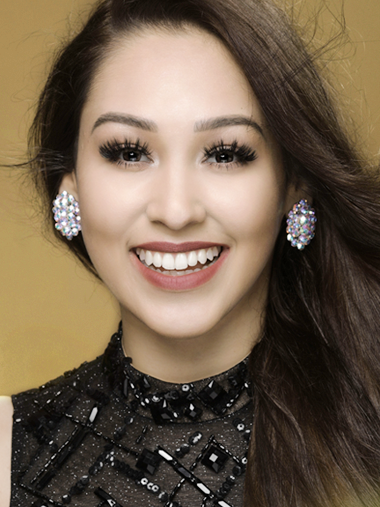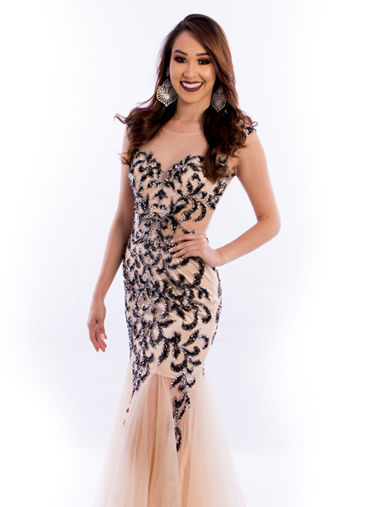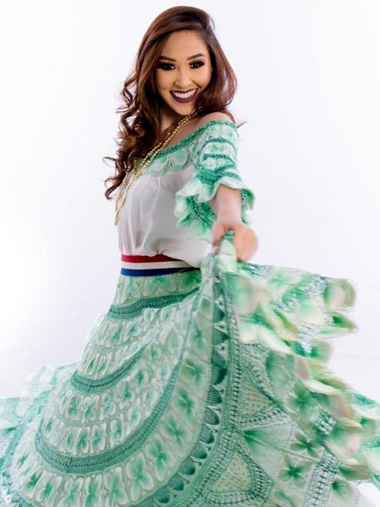 DESCRIBE YOUR CHILDHOOD GROWING YEARS (8-13 YEARS OLD)
Thank God, i had a very healthy and happy childhood, with united family always with in all my activities, the companion from my parents was not only to me but to all my brothers.My brothers and I we learned to valorize everything we have , to take care of each other, respect all of us but mostly love each other's. I loved sewing my doll's cloth and do different cloths with the fabric that the sewing ladies would no longer use and threw away, for me they were unique pieces. I also loved playing handball with my friends and do choreographies with different music styles.
ANY SPECIAL STORIES OR FACTS ABOUT YOUR FAMILY?
I come from a very Hard worker family, United and humble, where always good values were taught and good principles like, respect, tolerance, love, understanding and equality among us. We are a big family, where they will always encourage dedication to your studies, that's why I have lawyers brothers, sisters vet, doctors and dentist professionals between my family and myself future doctor if God permits it. My father is lawyer and magistrate, my mother is hairdressing and that's why nowadays I am a professional hairdresser/make up artist too I love my family, they make everything worth the risk.
WHAT IS THE MOST UNUSUAL THING YOU HAVE EVER DONE?
I am a plane simple girl, i love learning new things and experimenting new stuff, I am always open to new opportunities. That is why even though I am a medicine student I am also, a model, hairdresser, make up artist, first aid helper. I have opened a mini-business with my sister which sells jewelry and in my vacations I have worked in a money/change house. And that's why I think that all of us should go out of the daily routine, of common things and learn of new experiences.
WHAT MAKES YOU PROUD OF THE COUNTRY YOU ARE REPRESENTING?
Firstly for the people that lives in my country, representing every Paraguayan heart makes me so proud and of course our: history , culture , traditions, our languages and the fact that we are so conservative people when it comes to nature. This bond between nature and us (Paraguayans) we have inherited from the guaranties and it goes from generation to generation.
WHAT TRIVIA ABOUT YOURSELF WOULD YOU LIKE TO SHARE?
I am a simple woman, humble, dedicated, persistent and loves to learn and gain experiences. A woman that always dreams big because she believes I herself and God's will. I am person of good heart with the the gift of helping, I love helping others that why I did the course of Volunteer Helper for First Aids and lifeguard in Medicine. For that, we don't need any reason, just put yourself in others peoples shoes, find respect and mutual love.