Age: 24
Height: 170 cm
Measurements: 84 cm - 64 cm - 89 cm
Profession: Media and Marketing Manager
Hometown:
Language/s Spoken: English and Urdu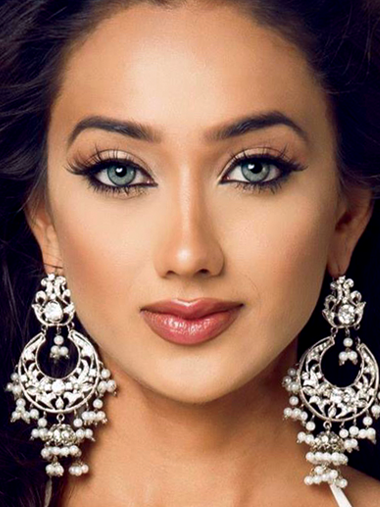 DESCRIBE YOUR CHILDHOOD GROWING YEARS (8-13 YEARS OLD)
I grew up with a strong cultural background, with being raised with the importance of education. I have always been celebrating many cultures since I was a child, which is what made me who I am today.
ANY SPECIAL STORIES OR FACTS ABOUT YOUR FAMILY?
My biggest inspiration in my family is my mother. She is the strongest, smartest, most supportive woman I know. She came to America with nothing and went to the University of Nebraska and got her masters in Chemistry. I admire her for how hard she has worked to where she is and how much work she puts into our family. She can handle anything thrown at her and she inspires me to be the best person I can be.
WHAT IS THE MOST UNUSUAL THING YOU HAVE EVER DONE?
I went to the Dominican Republic and decided to go on an excursion where we swam with sharks!
WHAT MAKES YOU PROUD OF THE COUNTRY YOU ARE REPRESENTING?
Pakistan has so many examples of bravery you can look up to, we have sports personalities that make us proud internationally, we have female global icons that we can be proud of, the environmental the beauty of our country, and we are a very charitable nation with numerous organizations which are continuously working for the betterment of the society as well as help other countries in their time of need.
WHAT TRIVIA ABOUT YOURSELF WOULD YOU LIKE TO SHARE?