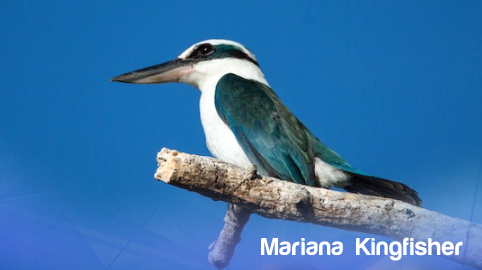 "The Mariana Kingfisher is an endemic bird celebrated throughout the Marianas. The people of the Marianas see the kingfisher as a bird to look at when fishing. This beautiful bird, with its white front and turquoise blue feathers is unique only to the Marianas."

Height: 175 cm
Measurements: 28 in - 24 in - 25 in
Career/Education: Guest Service Officer and Hospitality Student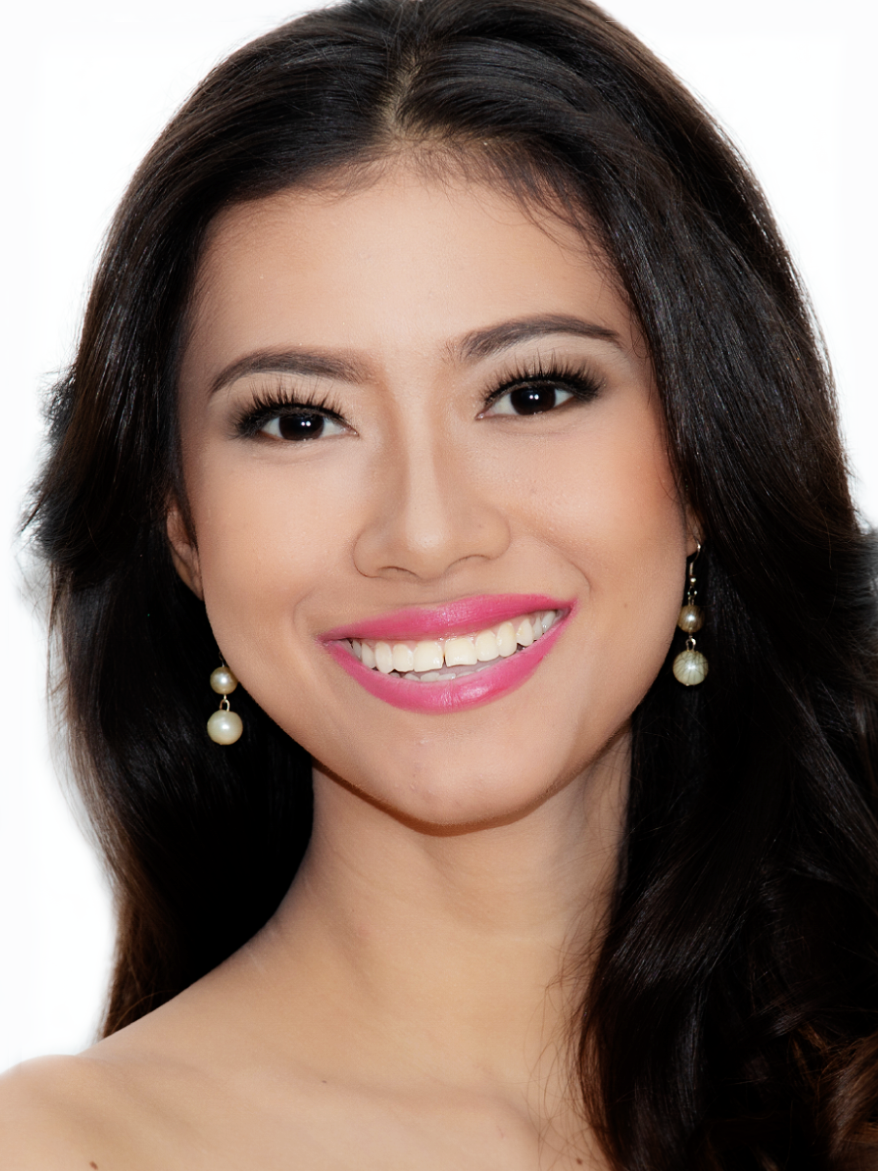 DESCRIBE YOUR CHILDHOOD/GROWING YEARS
In elementary school is also when I was made aware of climate change, fossil fuels, ocean pollution, and everything else hurting our planet. A cute story my family likes to tell is how when we were at the beach all the kids were playing in the ocean and I would be off walking the beach picking up all the trash.
WHAT IS YOUR MEMORABLE MOMENT?
My most memorable moments have to be in 2015 and 2018 when super typhoons Soudelor and Yutu hit the Marianas. The memories of trees crashing down outside and various debris flying at our windows is something I don't think I can ever forget. For many here in the Marianas these typhoons were a wake up call about the reality of climate change and how it directly affects us.
ANY SPECIAL STORIES OR FACTS ABOUT YOUR FAMILY?
I grew up in an entertainment family where my cultural history constantly surrounded me. I feel so lucky to have ben brought up in a household that taught me cultural sensitivity.
WHAT IS THE MOST UNUSUAL THING YOU HAVE EVER DONE?
The most unusual thing I've ever done has to be going on a trip to Singapore on my own at 18. This was my first time out of the country and maybe to most this may seem like a simple task. But to me, someone with severe anxiety, it was very tough. I am still proud of myself for pushing my comfort zone and stepping out into the world.
WHAT TIPS CAN YOU SHARE TO PROMOTE ECOTOURISM & CLIMATE CHANGE?
It is well known that tourism is the CNMI's principal industry. As someone who works in hospitality, I view first hand the appreciation that our tourists have for the natural beauty of our islands. Guests to our islands enjoy our beautiful beaches, scenic views, and clear waters. Residents and stakeholders should recognize the importance of conservation and environmental protection so that our tourists can continue to visit the Northern Marianas for many years to come.
WHAT MAKES YOU PROUD OF YOUR COUNTRY?
It is a privilege to be born an American with all of the rights and protections that are afforded me. To be from one of the most unique places in our country, gives me great pride. We are a resilient people who have recovered from major natural disasters and the coronavirus pandemic. Despite the challenges that our islands face, we continue to support each other and those in need to foster a safe, healthy, and happy community.
My advocacy is and always has been marine conservation and social responsibility. At the age of 8, my school held a seminar about marine debris and the detrimental effect that it has on our oceans. Since that time, I have dedicated much of my time through beach cleanups and public outreach to keep our oceans and beaches pristinely beautiful. Preserving my islands' waters and the life within them is of the utmost importance to me. I wish for future generations to enjoy the natural gifts of our oceans and beaches as much as I have for years to come.