Age: 25
Height: 176 cm
Measurements: 81 cm - 64 cm - 94 cm
Profession: Model and Cabin Crew
Hometown: Enugu
Language/s Spoken: English
Maristella have a simple beauty regimen, apart from doing healthy facials, she gets enough sleep, eat nutritious meals and smiles always.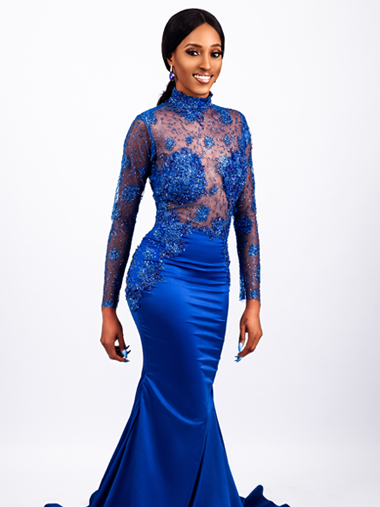 DESCRIBE YOUR CHILDHOOD GROWING YEARS (8-13 YEARS OLD)
My childhood growing years was fun, educative and strict.
ANY SPECIAL STORIES OR FACTS ABOUT YOUR FAMILY?
We have an average life span of 100 years which has lasted for years.
WHAT IS THE MOST UNUSUAL THING YOU HAVE EVER DONE?
Taking up responsibility of single handedly caring for a new born baby at the age of 6 who happens to be my younger brother because my Mum wasn't strong enough after given birth as she fell ill immediately after birth .
WHAT MAKES YOU PROUD OF THE COUNTRY YOU ARE REPRESENTING?
I am proud of Nigeria because of our super rich cultural heritage and the acceptance to go green. Our rich diverse culture and the new practices on protecting and preserving the environment through recycling.
WHAT TRIVIA ABOUT YOURSELF WOULD YOU LIKE TO SHARE?