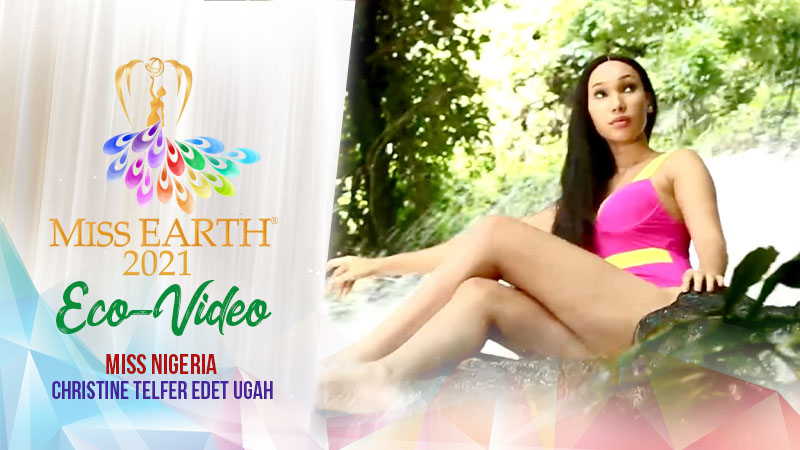 Age: 23
Height: 175 cm
Measurements: 35 in - 24 in - 38 in
Career / Education: TV Show Host
"I enjoy trying new foods, I'm very adventurous, I love defying odds, I love socializing, I love scarves. I'm a very patient person."

DESCRIBE YOUR CHILDHOOD/GROWING YEARS
Interesting, it was certainly unique. As a mixed-race kid growing up in a black Nigerian community. People stared and picked on me simply because I looked different. Although I didn't let that deter my happiness, I have happy memories with my family and friends. I also spent a lot of time alone, with my thoughts. I played a lot, by myself in the garden at the back of my house. I found happiness in the smallest ways and in the simple pleasures of life, I guess that is the magic of childhood.
WHAT IS YOUR MEMORABLE MOMENT?
I have had a lot of beautiful memories in life, most recently winning the Miss Earth Nigeria pageant after all the effort and hard work it felt exhilarating.
ANY SPECIAL STORIES OR FACTS ABOUT YOUR FAMILY?
Late in the evenings, my mother (being an avid fan of growing our own vegetables and some food crops), my sister and I would go to the little farm in our house to get our food harvests which we use to prepare dinner. This started at a very young age, as I also experienced eating with my family in very big dishes and even at this stage of adulthood, we still get to have those exciting moments when we have an opportunity to come together. That to me signifies Love, Oneness and Togetherness; and that's part of our country's culture.
WHAT IS THE MOST UNUSUAL THING YOU HAVE EVER DONE?
The love I have for nature also extends to the animals around, most especially, dogs. Hence, I once caused a huge traffic on my street just to save an injured puppy from being run over by cars.
My Environmental advocacy is GROOVING WITH THE MANGROVE: Let's plant mangroves for livelihood and climate action.
WHAT TIPS CAN YOU SHARE TO PROMOTE ECOTOURISM & CLIMATE CHANGE?
Proper waste management
Encouraging upcycling
Reduce use of plastics
Use of green energy
WHAT MAKES YOU PROUD OF YOUR COUNTRY?
The amazing and rich biodiversity and its wonderful cultures and languages.
WHAT CAN YOU PROMOTE ABOUT YOUR COUNTRY?
My country Nigeria has lots of exciting Eco-tourist sites (Obudu Mountains, Ezeagu water-falls, Akuke beach etc) and its amazing culture and delicacies.
WHAT TRIVIA ABOUT YOURSELF WOULD YOU LIKE TO SHARE?