Age: 23
Height: 178 cm
Measurements: 88 cm - 68 cm - 99 cm
Profession: Social Entrepreneur
Hometown: Kathmandu
Language/s Spoken: Nepali, English and Hindi
Priya thinks that life is always full of surprises, past that has gone future we have no control on and we only have this present to live the fullest so she have never killed the choices fearing tomorrow which no one has saw.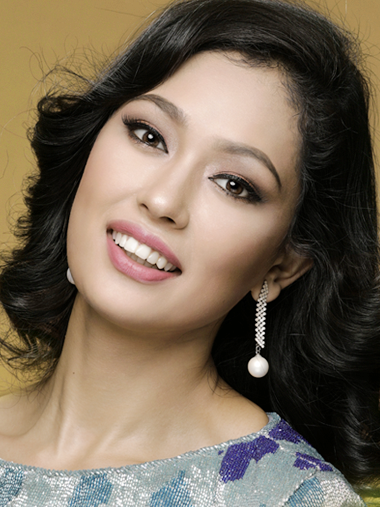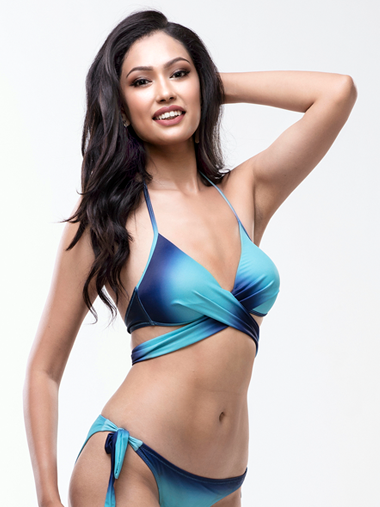 DESCRIBE YOUR CHILDHOOD GROWING YEARS (8-13 YEARS OLD)
Like most of the Nepali family, I grew up in an average household. I was born, the eldest to two younger siblings with working parents who did everything in their power to raise us with a good education. I was raised bilingual, as my mother came from India (indigenous community) which for most of my childhood caused some inconveniences from my father's family due to their cultural differences. However, in the end, we all came together and lived in a joint family which is very common in Nepal.
ANY SPECIAL STORIES OR FACTS ABOUT YOUR FAMILY?
Nonetheless, when my parents were forced to live separately raising three children, the unwavering strength of both my parents taught me many lessons in life. One such story is of one when they used to pack our lunches. My lunch box was never full or as exciting as my friends were, but my mother taught me the value of how we should hold appreciation towards what we have at present but at the same time, work harder to better it. This small teaching is one I hold dear till now and I'm grateful for two loving and caring parents.
WHAT IS THE MOST UNUSUAL THING YOU HAVE EVER DONE?
Because of our family disposition, my parents traveled a lot for work. At such times, at the early age of 16, I became the family head taking care of my two younger siblings. When I, myself was a child, it was very unusual for me to be taking on such a demanding role. However, it did teach me the virtue of patience and responsibility earlier in life.
WHAT MAKES YOU PROUD OF THE COUNTRY YOU ARE REPRESENTING?
My country is land of diversity in all facets; from drastic elevation that starts from 59 meters to a whopping 8848 meters, to housing more than 120 ethnic groups. However, as sweetly sung in the national anthem in the first line "a garland sewed together with hundred different flowers, we all are Nepalese". Nepal truly advocates for unity in diversity. Another thing that makes me proud about my country is the resilience it aspires to in times of difficult. In 2015, Nepal was hit by an alarming earthquake of 7.8 magnitudes which left most of the nation in shambles. Even then people came together in the dire time to help each other. Not losing hope, people stood their ground
WHAT TRIVIA ABOUT YOURSELF WOULD YOU LIKE TO SHARE?