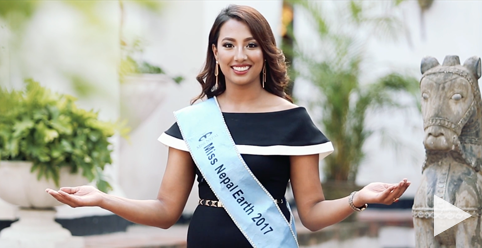 Age: 24
Height: 176 cm
Measurements: 91 cm - 74 cm - 99 cm
Profession: Computer Information Student
Hometown: Kathmandu
Language/s Spoken: English, Nepali, Hindi, Newari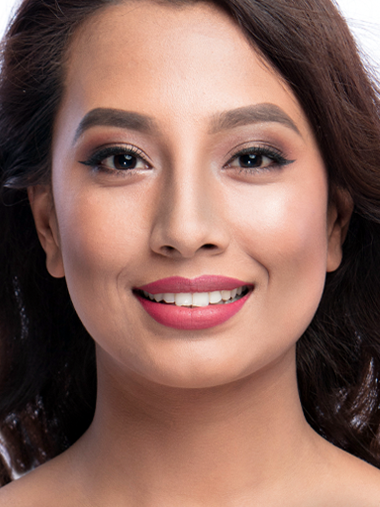 DESCRIBE YOUR CHILDHOOD GROWING YEARS (8-13 YEARS OLD)
Born in a business background family, I was always encouraged and motivated to have a creative as well as hardworking nature because these are the two main keys to be stable in market. Likewise,for the betterment of life, I am very much influenced by my father and my grandfather because I've seen them grow by hardworking and not giving up in any chance. This is what made me very dedicated towards my studies to achieve the goals I've set. Each year I had my aims fluctuated and so is my dream, but one thing that kept me going during these years is that, I shall never give up no matter how many downfalls I had to face. However, fortunately I always proved to be a bright student with 100% scholarship since my education got started. My childhood growing years was more dedicated toward my studies and skill development as my parents always used to say that power comes through knowledge. It was the time when technology was much simpler than it is now. So, apart from studies, I could go out and play with my siblings without getting glued to our cell phones. And when the street lights came on and the dark overshadowed the place, we, siblings could just watch the stars and dream to shine bright like them.
ANY SPECIAL STORIES OR FACTS ABOUT YOUR FAMILY?
Special stories or facts about my family is that all the siblings of my dad including him had eloped with their loved ones at very young age and the love still continues in them. In addition to that, my dad started his career at the age of 7, working as an assistant in maternal uncles' business.
WHAT IS THE MOST UNUSUAL THING YOU HAVE EVER DONE?
The most unusual thing that I have ever done is mix all the ingredients of the cake together without going stepwise and baked it because at that time I had a fantasy to be a cake baker.
WHAT MAKES YOU PROUD OF THE COUNTRY YOU ARE REPRESENTING?
Nepal is always known for its natural beauty consisting the 2nd largest area of forest in the world consisting of varieties of flora and fauna with rich water resources Nepal is the country having 8 out of 10 highest peaks in the world with amazing Terai lands and beautiful hilly regions which proves that it has variation in geographical area. Wildlife reservation is in its best practice which basically conserves and protects the species like One-horned Rhino, Bengal tigers, snow leopard and many more. Most importantly the hospitality we provide to every local or global tourists, diverse cultural heritages and versatile climate makes me feel proud about my country.
WHAT TRIVIA ABOUT YOURSELF WOULD YOU LIKE TO SHARE?