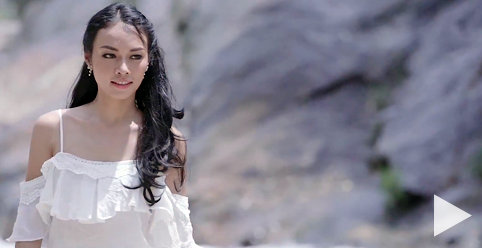 Age: 26
Height: 172 cm
Measurements: 81 cm - 66 cm - 94 cm
Profession: Professional Model
Hometown: Hlaing Township
Language/s Spoken: Myanmar, English, Chin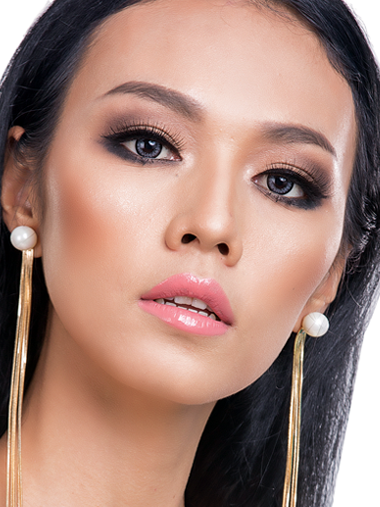 DESCRIBE YOUR CHILDHOOD GROWING YEARS (8-13 YEARS OLD)
My mother was a very interested in beauty pageant, she let me do my very first competition when I was 2nd grade. And I got 4th price, I was one of the youngest contestant. That was my very first experience and I continue my studies till 10 grades. I used to sing group song at church coz I love singing and everybody loves when I sing at church or any others occasion.
ANY SPECIAL STORIES OR FACTS ABOUT YOUR FAMILY?
My father was Buddhist and my mom was Christian, but we do live peacefully in one shelter .My father is a very decent man and hard working. My mom was a great mom, she do lots of social works for community and church. She has 15 orphanages. We do live together in one house and every year, we celebrate Christmas happily every year. And that was the special moment of my stores. I am so grateful and so proud of being their daughter. I was trained to be a good one in my life.
WHAT IS THE MOST UNUSUAL THING YOU HAVE EVER DONE?
I have that experience that I go audition for song competition and I went on stage without shoes. I felt so nervous and I always smile when I think about that.
WHAT MAKES YOU PROUD OF THE COUNTRY YOU ARE REPRESENTING?
First of all, I'm very proud of my country is having a great leader Aung San Suu Kyi of National league for Democracy (Politician), and our golden land is splendid and glorious with ancient architectural heritage Pagoda and Temples( Bagan ). The world finest Gems (jade, ruby, and sapphires, pearl) was made in Myanmar and I 'm so proud of my country.
WHAT TRIVIA ABOUT YOURSELF WOULD YOU LIKE TO SHARE?
I'm a very soft hearted person, I used to get hurt easily from the people I loved like family members, friends even they don't mean to hurt me. And I'm the only one daughter of five family. After my mom passed away, I felt so distracted, restless and I build up myself to get normal life. I struggled a lot and finally I did win what I wanted to ever achieve. And I realized that I'm the strong and I know I can do all things with God. And I'm still learning how to live a life and searching the facts to serve people. I just want to be a person to be used of as far as I can, as far as I can give.