Age: 24
Height: 178 cm
Measurements: 36 in - 22 in - 39 in
" I have an open-minded personality and I can talk the whole night without sleeping. "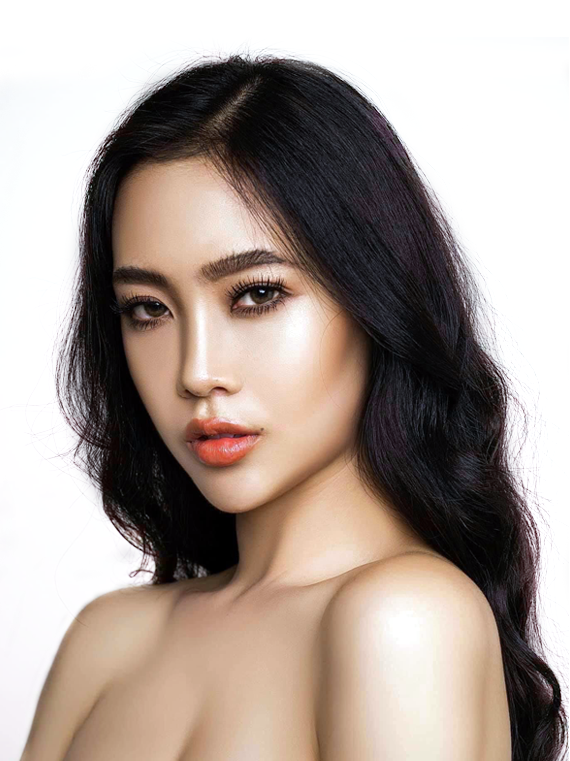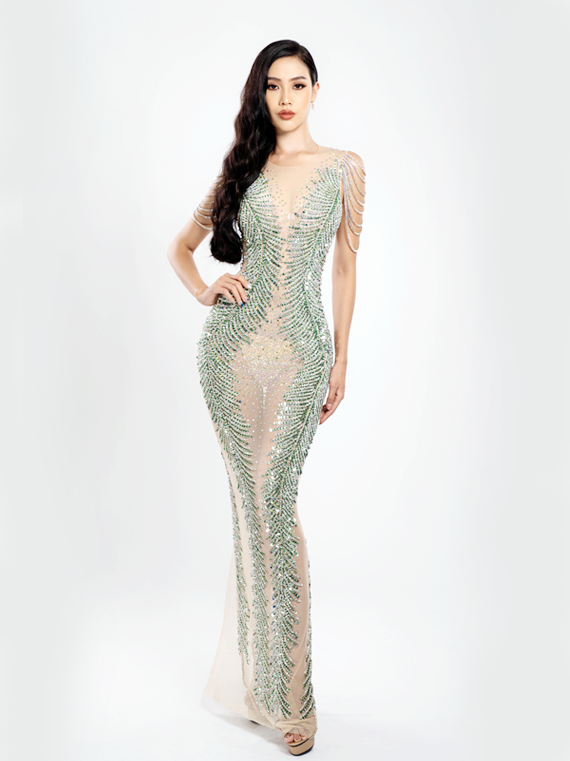 DESCRIBE YOUR CHILDHOOD/GROWING YEARS
As someone who grows up in the region where there are many mountains, it has always been my intuitive mindset to love and preserve the beauty of nature, our mother earth. I have to say that I enjoyed my childhood rolling in pure nature.
WHAT IS YOUR MEMORABLE MOMENT?
I never forget such overwhelming feeling that the roses I planted were blooming and growing. I was overloaded with happiness at that time, seeing the blooming roses for myself. It was my memorable childhood moment.
ANY SPECIAL STORIES OR FACTS ABOUT YOUR FAMILY?
I grew up in the region where there are mountains and the name of the State is called Shan State. My family has always loved Shan culture and traditions. We have many traditional events celebrated in a year and I think this is something special about my family.
WHAT IS THE MOST UNUSUAL THING YOU HAVE EVER DONE?
I moved to the city of Yangon alone from my region. I have never experienced all the modern and complicated lifestyle of the city before. But little by little, I realized how to struggle alone and be the best version of me by myself, no matter what challenges I have. I think it is one of the most unusual things that challenged me a lot.
I am ready to advocate for the sustainability of Ayeyarwady river. There is a significant increase of pollutants in the Ayeyarwady river, the lifeblood of our country. People along the river used to throw away plastics daily and the chemical waste products by factories cause pollution of Ayeyarwady river. As one of the major consequences, the rare wildlife species, called Ayeyarwady Dolphins are going extinct. I am going to educate people and raise awareness for the protection of Ayeyarwady river and its consequences.
WHAT TIPS CAN YOU SHARE TO PROMOTE ECOTOURISM & CLIMATE CHANGE?
Ecotourism promotes the environment to travelers to make it more sustainable in the future. One simple advice is that we, individuals should be eco-friendly tourists. We should stay at green hotels and other kinds of environmental-friendly accommodation. It would be better if we can even bring our own toiletries wherever we go instead of disposable ones. We can start from those kinds of small actions. Regarding climate change, we should reduce emissions by easy actions such as riding the bicycle, using public transportation more instead of our private vehicles. And as for bigger actions, we should surely stop deforestation and start planting the trees.
WHAT MAKES YOU PROUD OF YOUR COUNTRY?
I live in a country enriched in cultures and beautiful nature. People are always welcoming and friendly. Those make me proud of my country.
WHAT CAN YOU PROMOTE ABOUT YOUR COUNTRY?
My country is underrated and less popular in the global community. I want to promote by sharing to the world that we have so much more to offer. We are rich in culture and the beauty of nature. I want everyone to visit and explore our amazing country.
WHAT TRIVIA ABOUT YOURSELF WOULD YOU LIKE TO SHARE?