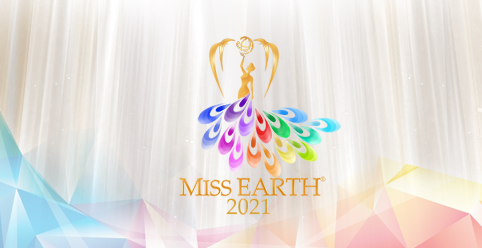 BRITTA BATTOGTOKH BUYANTOGTOKH
Age: 28
Height: 178 cm
Measurements: 35 in - 25 in - 37 in
"I co-founded Future Energy Foundation two years ago to utilise innovative energy technologies to enable universal basic energy for all."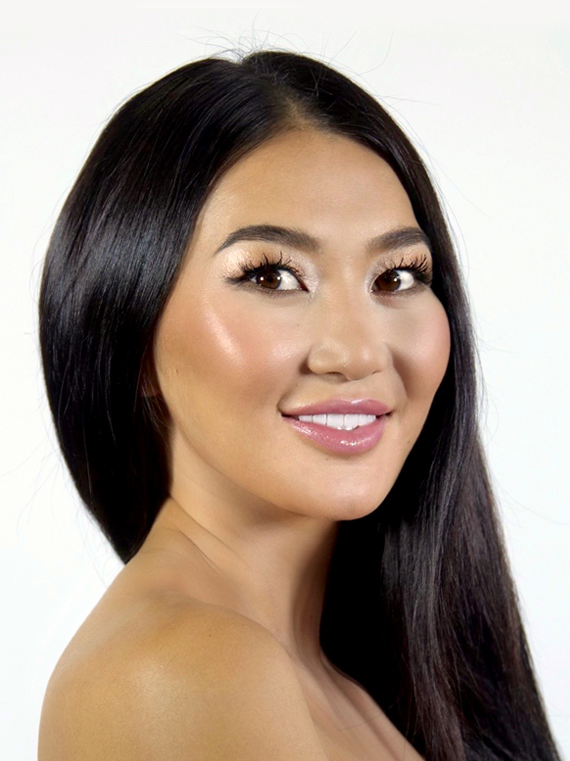 DESCRIBE YOUR CHILDHOOD/GROWING YEARS
I grew up in a town near the borders with Russia and Kazakhstan, where winter temperature would reach -50-45 degrees Celsius. I grew up in a countryside in a traditional Mongolian yurt. Each morning, before going to school, I would wake up to a freezing home and would be the one who had to heat up the house with coal, because I was the oldest of my siblings. We would also have to carry in water in buckets every day to prepare food. But it was a beautiful and special time for me. My parents were working a lot, so I would be in charge of the household and of my brothers. We would spend the days studying, because we always loved learning new things, even though there was electricity shortage in the house and we would often have to read by candlelight.
WHAT IS YOUR MEMORABLE MOMENT?
I have been blessed to have had many extraordinary experiences. Swimming with great white sharks was one of them. There was a great level of respect as well as fear. But I was in complete awe with those creatures. And that is just that. Even when you feel like doing adventurous or spontaneous things, you have to respect your environment and the delicate balance there is between species on Earth.
ANY SPECIAL STORIES OR FACTS ABOUT YOUR FAMILY?
My grandparents still live in the Mongolian countryside, where there is no pollution and the air is so pure. They have lived there their whole life. They are 80 years old now and are in a very good health condition. They still herd their own cattle. To this day, my grandmother milks the cow and is super healthy. They are truly connected to the nature and the Earth more than anyone I know. They don't like visiting us in the capital city, because they get sick from the pollution after a single day.
WHAT IS THE MOST UNUSUAL THING YOU HAVE EVER DONE?
Forging my own pathway as a businesswoman in the energy industry, which is traditionally male-dominated. It is still strange for some people to see me attend meetings on the governmental level.
I am advocating seeing more women leading the clean and sustainable energy industry through a period of extraordinary change.

Recent research has shown that women are more concerned about the impacts of climate change than our male counterparts. But we are totally under-represented in energy with only 2% of the workforce being women.

As we turn our backs on fossil fuels that are choking our cities, the mothers and daughters of the Earth are vital dynamic forces to spark change and bring humanity an abundance of clean energy that can stop climate change.

If ever there was a time when each and every one of us must come together to protect our future, this must be it. I am using my platform as Miss Earth Mongolia to promote the role women can play in the transformation of the energy sector and if I can give women hope that they can aspire higher, then that's great.
WHAT TIPS CAN YOU SHARE TO PROMOTE ECOTOURISM & CLIMATE CHANGE?
I believe it's important to encourage actions of individuals and involve the young generation and children as well. It is not only about mitigating the problems that are already here, but also prevent new ones in the future. And sometimes that means stepping out of one's comfort zone and trying to do things you weren't used to doing, or stop doing things that were comfortable for you. I travelled a lot before the pandemic happened, and I think it is also very important to respect the practices and habits of local people wherever you are. I always try to learn something important from them.
WHAT MAKES YOU PROUD OF YOUR COUNTRY?
Obviously, its history and what we have achieved and come through as a country. There are still things that we are battling as a nation, but we are very brave people, who are used to take care of themselves and of each other. What I'm most proud of is how the country has dealt with the COVID-19 crisis. We have handled it really well, despite the fact that the country is in lockdown since February, there has been no deaths related to the virus, all the cases have been treated and were actually imported from abroad. With the borders being firmly shut, it is of course very difficult to be "stranded" abroad, not being able to return home and see family. It's challenging on both sides. But for me it has been important to take the opportunity and do something for the country at least from outside. For example a few weeks ago, I made a tango dance video in Rome to support Mongolians who are locked out of their home country and cannot return, as a message that despite being abroad, there are things that unite us, such as dance, music, culture, passions, emotions.
WHAT CAN YOU PROMOTE ABOUT YOUR COUNTRY?
Mongolia is a land of eternal blue sky, with the sun shining on average 266 days per year. We were once the biggest contiguous empire the world has seen. It is a land of proud and brave people, of wild horses, vast untouched landscape of mountains, lakes and deserts. It is also a land of endless opportunities that could help answer global energy challenges. For example, the country's renewable resources could power up the whole of Asia and satisfy a large portion of the global electricity demand.
WHAT TRIVIA ABOUT YOURSELF WOULD YOU LIKE TO SHARE?