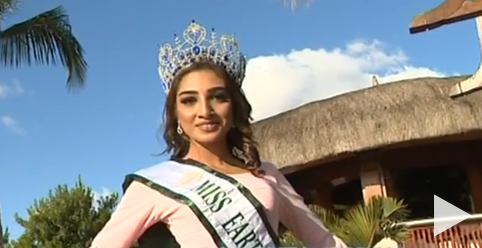 Age: 19
Height: 172 cm
Measurements: 79 cm – 58 cm – 84 cm
Profession: ICT Productivity Tool Graduate
Hometown: Rose Hill
Language/s Spoken: English, French and Hindi
DESCRIBE YOUR CHILDHOOD GROWING YEARS (8-13 YEARS OLD)
I had an amazing childhood and I had many friends who played with me attending the same school. I was very happy even now we are inseparable friends.
ANY SPECIAL STORIES OR FACTS ABOUT YOUR FAMILY?
One sad event happened when my brother had an accident while coming back from school, he was walking on the pavement and was knocked by a car ,the family was upset. Everyday mother had to go to the hospital, I was also affected.
WHAT IS THE MOST UNUSUAL THING YOU HAVE EVER DONE?
A railway near my house which was used in the past, this railway was closed with barbed wire , one day I climbed the gate and walked on the rail at my own risk with my friends
WHAT MAKES YOU PROUD OF THE COUNTRY YOU ARE REPRESENTING?
Government is doing their best to promote good habit to Mauritian to preserve the environment and Mauritian are following it and I am proud of the patriotism of my country.
WHAT TRIVIA ABOUT YOURSELF WOULD YOU LIKE TO SHARE?