Age: 24
Height: 174 cm
Measurements: 34 in - 27 in - 37 in
"I'm fond of cooking and usually trying new recipes."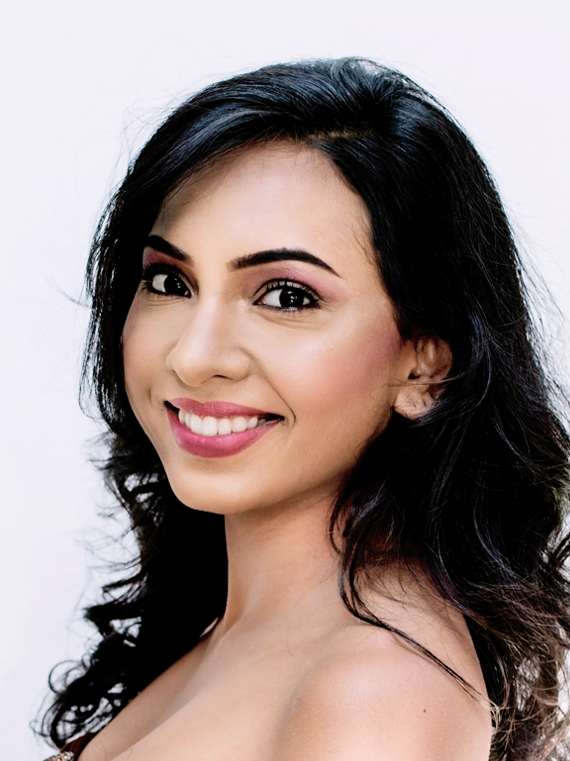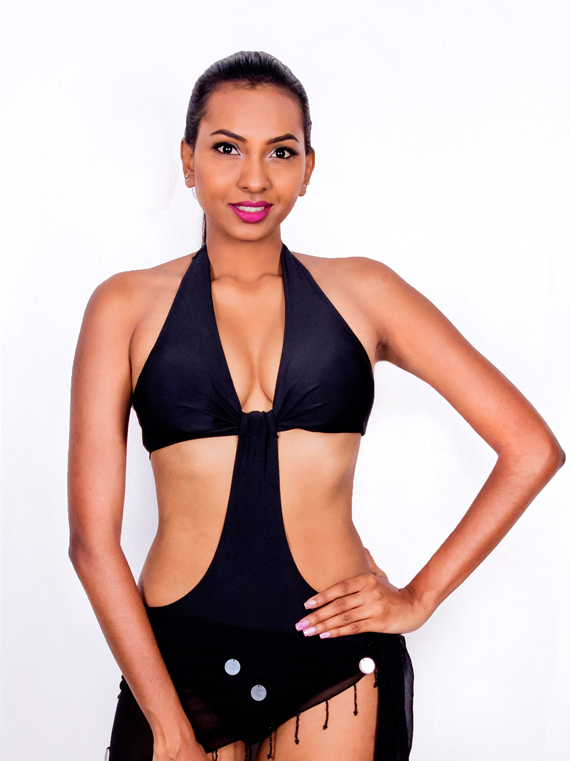 DESCRIBE YOUR CHILDHOOD/GROWING YEARS
A unique grandchild from both families (Mother & father side) Likes to swim and dance since childhood. I played only with my parents instead of toys. Helped my mother in household chores and father in cleaning the car.
WHAT IS YOUR MEMORABLE MOMENT?
Playing in the snow with my parents. Took a flight alone when I was still a minor.
ANY SPECIAL STORIES OR FACTS ABOUT YOUR FAMILY?
We live as a nuclear family. I'm a unique child of my parents. My mother went abroad when I was 14 years old, she got a good job offer. I learned to manage household chores at a young age and took care of my family.
WHAT IS THE MOST UNUSUAL THING YOU HAVE EVER DONE?
I slept for more than 24 hours.
To sensitize people about the bad effects of global warming.
WHAT TIPS CAN YOU SHARE TO PROMOTE ECOTOURISM & CLIMATE CHANGE?
By adapting Go Green policy. Encouraging people to walk instead of using cars.
WHAT MAKES YOU PROUD OF YOUR COUNTRY?
The unity that prevails in our diversity.
WHAT CAN YOU PROMOTE ABOUT YOUR COUNTRY?
Our cultures, beaches and the different beautiful places.
WHAT TRIVIA ABOUT YOURSELF WOULD YOU LIKE TO SHARE?