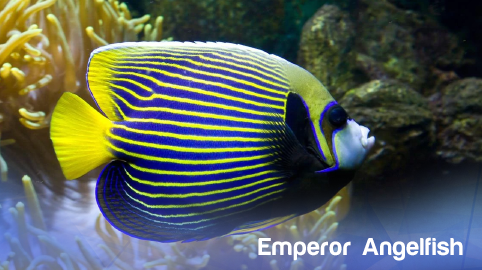 "Emperor Angelfish are omnivorous creatures and an endangered species of fish. Their preferred diets include algae and sponges, although they also eat small invertebrates that aid in the sanitization of seas and lagoons."

Height: 180 cm
Measurements: 31 in - 26 in - 37 in
Career/Education: Teacher
DESCRIBE YOUR CHILDHOOD/GROWING YEARS
I lived my childhood with a foreign family as my parents worked hard in the police force. It was the most beautiful experience of life, certainly I was far from my parents, but I grew up in a family that made me theirs. By giving me love, joy and the education of life. I had a fulfilling childhood.
WHAT IS YOUR MEMORABLE MOMENT?
When I was little, I recall playing kid-friendly games with my pals. We would play to become adults, and those were the most memorable days of my life.
ANY SPECIAL STORIES OR FACTS ABOUT YOUR FAMILY?
With a police mother, father, and grandfather, I had the honor of growing up in a police family. No matter where we were on the island, my siblings and I have always been safe. We pick up safety tips and how to act around others.
WHAT IS THE MOST UNUSUAL THING YOU HAVE EVER DONE?
None
WHAT TIPS CAN YOU SHARE TO PROMOTE ECOTOURISM & CLIMATE CHANGE?
Employing both staff and visitors, hoteliers and other tourism businesses actively participate in this sustainable method. There are several green spaces on the island where you may get back in touch with nature, including parks, forests, and nature reserves where you can learn about the local flora and wildlife. Mauritius has further pledged to decrease greenhouse gas emissions by 30% by 2030 through NDCs.
WHAT MAKES YOU PROUD OF YOUR COUNTRY?
With its rich diversity of culture, coastlines, gorgeous beaches, and lush highlands, Mauritius inspires pride in me. Mauritius is a sovereign island with free education, in addition.
As a future teacher at pre-primary school, I will foster Eco-literacy among the young pupils. Humans and the environment have an inseparable relationship. Maintaining and preserving the environment is the responsibility of all parties. School is the best place to transform the activities in maintaining and preserving the environment for students. They will learn how to develop the ability to use natural resources wisely and reduce waste as well as awareness of the role of the environment for safe and healthy living to prevent the negative effects of human impact on the environment.