Age: 23
Height: 170 cm
Measurements: 84 cm - 64 cm - 89 cm
Profession: Marketing Executive
Hometown: Tokong
Language/s Spoken: English, Chinese, Malay, Cantonese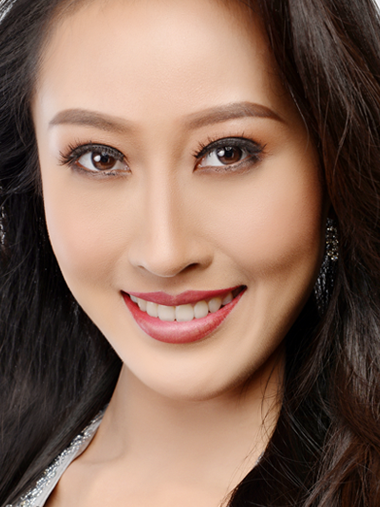 DESCRIBE YOUR CHILDHOOD GROWING YEARS (8-13 YEARS OLD)
A happy childhood at times. I have been nurtured by my mother who has passed away three years ago. She will always be there to support, love and guide me in the modeling, dancing and singing fields.
ANY SPECIAL STORIES OR FACTS ABOUT YOUR FAMILY?
I come from a single parent family. My mother is the most wonderful woman in the world who took care of three children solely. Although life is an uphill struggle but she faces everyday with positivity and hope. She is the best role model for us ever!
WHAT IS THE MOST UNUSUAL THING YOU HAVE EVER DONE?
None
WHAT MAKES YOU PROUD OF THE COUNTRY YOU ARE REPRESENTING?
Malaysia is unique because of its diversity of races, religions and cultures, the stability of the country and many places of interests. All these are the significant characteristic of our nation. Malaysia is a multiracial country with a rich cultural heritage and this is what I proud of.
WHAT TRIVIA ABOUT YOURSELF WOULD YOU LIKE TO SHARE?