Age: 26
Height: 168 cm
Measurements: 34.5 in - 25 in - 38.5 in
Career / Education: Entrepreneur
"In 2019, I was the chairman of the Association of Young Designers in my country. At the moment I am working on the Kate Zabolotnova brand creating eco clothing."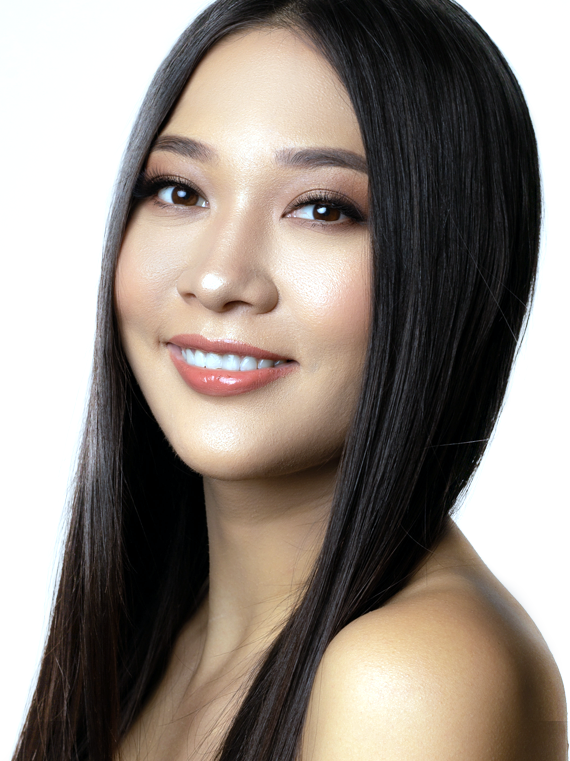 DESCRIBE YOUR CHILDHOOD/GROWING YEARS
My childhood was mischievous. I looked like a boy who had a short haircut and practiced taekwondo, lawn tennis and basketball. But since childhood I have been very active and loved to create beauty. Grandma brought home the remnants of the fabrics from which I made outfits. And there were evenings when the neighborhood girls and I staged performances in the courtyard in which we showed clothes.
WHAT IS YOUR MEMORABLE MOMENT?
I wanted to be just like my mom. One day I wanted to go to work instead of her. Got up early, put on her clothes, put on her lipstick, put on her shoes and went outside. And when I went outside, Mom came to the window, I waved to her and said I'm going to work, and you can go to kindergarten instead of me.
ANY SPECIAL STORIES OR FACTS ABOUT YOUR FAMILY?
We make all important decisions for our family together. We call it a family council. And we try to spend the New Year with the whole family. Every holiday we try to dress up in fairy-tale characters and congratulate all our loved ones by giving them gifts. But gifts need to be earned either by dancing, or by a poem or a song.
WHAT IS THE MOST UNUSUAL THING YOU HAVE EVER DONE?
In the presence of a fear of heights, I made such a bold decision, I jumped out of a Bungee over a waterfall, it was very exciting, given the fact that my knees were shaking when I was just on the balcony of a 10-storey building. Besides, I jumped first in our group.

One day, the call of adventure woke up in me and I packed a backpack and went to travel around the neighboring country to Kazakhstan, in 4 days I traveled around 5 cities. I took a free ride on the train, met amazing women, visited various galleries and returned to work on a new collection.
Be useful to society and protect our Mother Earth.
WHAT TIPS CAN YOU SHARE TO PROMOTE ECOTOURISM & CLIMATE CHANGE?
Our country is shrouded in mountains and unique virgin nature. With unique rare plants listed in the Red Book as the flower "aigul" and "Edelweiss", the tract "Arslanbob" with large walnut forests is also located on the territory of Kyrgyzstan, one of the largest on the planet. Kyrgyzstan, due to its unique nature, will be able to become the epicenter of ecotourism in the future.

Climate change is a whole scientific process. Kyrgyzstan, as a small, mountainous, landlocked country, is particularly vulnerable to the effects of climate change. A strategic approach is needed here, because climate change covers all aspects of human life. Discussions about climate change are reaching the international political level and the problem is acquiring related components.
WHAT MAKES YOU PROUD OF YOUR COUNTRY?
I am proud of my country for the unique animals listed in the Red Book as snow leopards, Golden Eagles, red deer "maral" which is described in the work of Chingiz Aitmatov. This is our story. Storytellers of the Kyrgyz epic "Manas". Manaschi made an invaluable contribution not only to the preservation of the great Kyrgyz epic, folk traditions, but also to the spiritual life of the people of Kyrgyzstan. Passing their creativity from generation to generation by word of mouth. And the epic "Manas " is considered the most voluminous in the world.

I am proud of my country for the unique plants that grow only here and are listed in the Red Book in the same way as the aigul flower "moon flower" 1-1. 5 high and its sprouts begin to germinate only after 7 years. Unique architectural structures with their legends are known as: Burana Tower, Gumbez Manas Mausoleum, Tash-Rabat Caravanserai
WHAT CAN YOU PROMOTE ABOUT YOUR COUNTRY?
My country is the country of the great manascha. They are the storytellers of the epic Manas, the most voluminous epic in the world. My country is the keeper of ancient structures and legends such as: Burana Tower, Gumbez Manas Mausoleum, Tash-Rabat Caravanserai. This is a deposit of unique nature. As the Pearl of Kyrgyzstan, Lake Issyk-Kul, one of the largest and most beautiful lakes in the world. Jeti Oguz Gorge - which is famous for the uniqueness of the place and a cruel legend. My country is a country of unique animals such as: snow leopards, golden eagles.My country is the country of the great hero Manas.
WHAT TRIVIA ABOUT YOURSELF WOULD YOU LIKE TO SHARE?