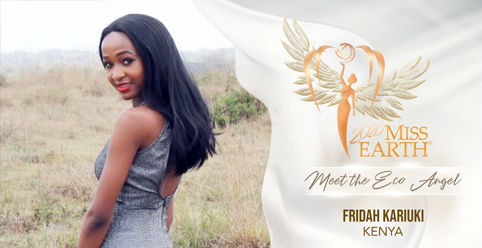 Age: 23
Height: 163 cm
Measurements: 30 in - 24 in - 32 in
"I'm the founder of 'Unbroken' an all rounded women initiative that aims to inspire and empower young girls and women. Seeing my mother lose everything because she was a widow and underpowered was my motivation. I want women to realize that we are powerful and no one gives you power, you take it."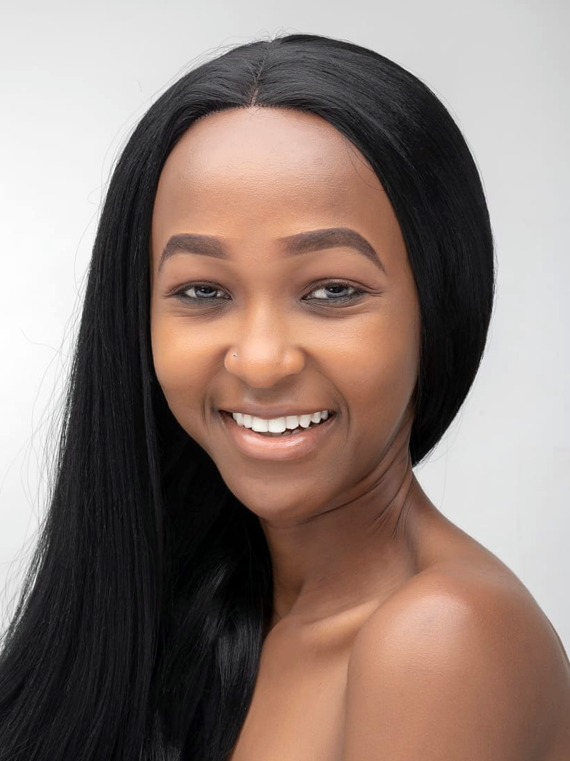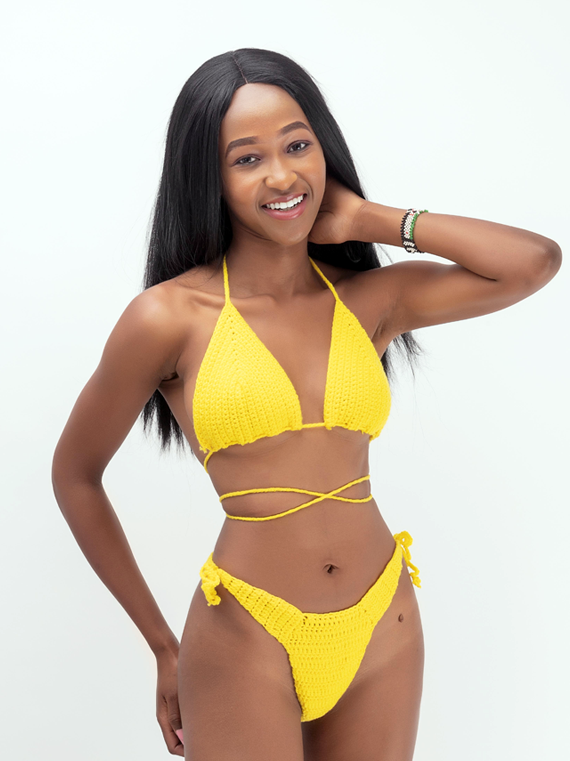 DESCRIBE YOUR CHILDHOOD/GROWING YEARS
If I were to describe my childhood in one word – Happy! I grew up in the village surrounded by love from my big extended family and the community. I lost my father at a very young age and life took a complete turn. We moved back to the village and that's where my journey to who I am today started. Life was easy because what I had I treasured and what I didn't have did not matter. To me, that is absolute Happiness! Some of the memories I have is of my cousins and I sitting with our grandparents on clear nights watching shooting stars, learning traditional songs and listening to our grandparents relive their youth days.
WHAT IS YOUR MEMORABLE MOMENT?
One of my most memorable moments in my life will forever be when I graduated from the University and made my mother and family so proud after all their sacrifices and prayers.
ANY SPECIAL STORIES OR FACTS ABOUT YOUR FAMILY?
I am the 2nd born in a family of two. My mother and sister have been my best friends and my anchor all throughout my life. My extended family is large and I am one of 30 grandchildren. It's crazy but I love it. Christmas time is always the best as we all come together to celebrate and share happy moments. We've always joked that we are enough to start a school!
WHAT IS THE MOST UNUSUAL THING YOU HAVE EVER DONE?
When I was a child I once stopped eating poultry after I came home from school and found my favourite chicken had been cooked. I really cried.
My advocacy is 'Seeds of Hope' – Giving back to mother Earth for a sustainable tomorrow. To me the beauty of being an environmentalist is that I do it from my heart with no expectations whatsoever. Growing up I used to wonder why my village was so dry, with drought and I envied those in the lush green areas. Now I don't, instead I take action In my own small way by planting as many trees as I can not only in my village but all over the world. I never want our children to feel inferior just because they come from dry semi-arid areas. I want them to grow up knowing that it's their responsibility to respect the environment. I recently discovered a new method of planting trees founded by Seed ball Kenya where the seeds are covered with charcoal dust and spread by throwing; using catapults or helicopters and they remain dormant until the rains fall. By planting trees we get community and social value, Ecological and environmental value, Climate control and Personal and spiritual value. From the story of the hummingbird by Professor Wangari Mathaai, Nobel Peace Prize winner and an environmentalist, "I will be a hummingbird, I will do the best I can." In our own small way, let's plants seeds of hope by giving back to Mother Earth for a sustainable tomorrow.
WHAT TIPS CAN YOU SHARE TO PROMOTE ECOTOURISM & CLIMATE CHANGE?
• Create awareness especially on social media about ecotourism and quality tourism which isn't as popular. Involve local indigenous communities within the tourist sites to improve community tourism enterprises. Use sustainable options like using solar panels instead of electricity. Nurture the youth with knowledge and skills on responsible tourism. Encourage local and international tourists to apply re-think, reduce, reuse, recycle and respect discipline.

• Increase climate change awareness.by highlighting local effects. Adapt more sustainable options and use of renewable energy sources. Using creative methods like seed balling, Plant more trees for oxygen and rain.
WHAT MAKES YOU PROUD OF YOUR COUNTRY?
I am a proud Kenyan. Kenya is the only country with a National Park within the capital city- Nairobi National Park. We are privileged to have one of the Seven Wonders of the World happening right here in Kenya, the wildebeest migration. My country has also made tremendous actions towards wildlife conservation and we have white sandy beaches and breathtaking landscapes. Kenya is blessed with athletes who have won international races and broken records ie Kipchoge Keino and we are rich in culture. All in all the spirit of Kenyanism that gives us a sense of belonging and keeps us united.
WHAT CAN YOU PROMOTE ABOUT YOUR COUNTRY?
Tourism – Kenya is the ultimate tourist destination. Endowed with natural resources and a wide range of unique species of flora and fauna; from the 7th wonders of the world the wildebeest migration to the white sandy beaches. Every time you hear the word 'safari' Kenya pops up. Kenya is also among the countries that practice and promote eco-tourism which embraces re-think, reduce, reuse, recycle and respect.
Environment – With the equator running across the country, Kenya enjoys very good weather all year round. This supports agriculture boosting i.e. tea exporting which contributes to the country's economy.
Peace - A peaceful country with friendly, kind and welcoming people. Kenya also comes in to promote peace in their neighboring countries.
Hospitality – Kenya is home to international historic resorts, hotels and lodges. Ie, Prince William and Kate Middleton got engaged in Kenya at Lewa Safari Camp.
Culture – Home to a people proud of their traditions. For example the Maasai community is known worldwide for their rich traditions from cuisines, dances and practices.
Investment – Kenya is a busy business hub with opportunities and a gaps to filled and tapped into with a ready market.
WHAT TRIVIA ABOUT YOURSELF WOULD YOU LIKE TO SHARE?