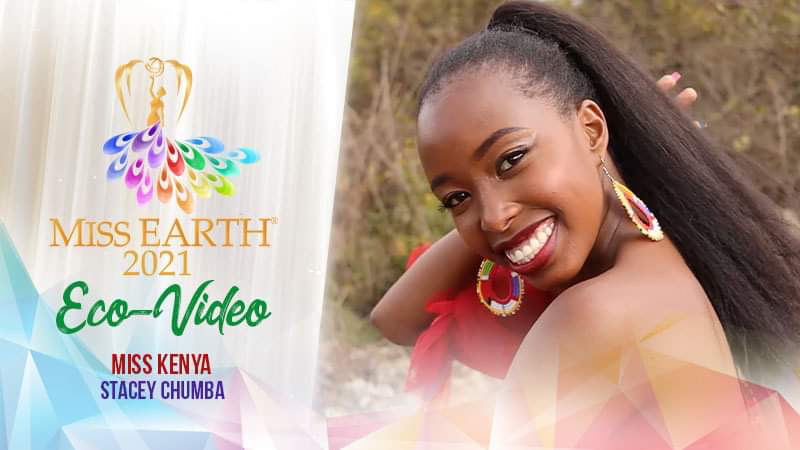 Age: 21
Height: 168 cm
Measurements: 34 in - 26 in - 38 in
Career / Education: Law Student
"I am a hardworking young lady willing to work extremely hard to achieve my dreams. I believe being myself and constantly improving myself will make my mother and grandmother very proud. My grandmother was displaced by the flooding Lake Bogoria and helping her out using this platform would mean the world to her."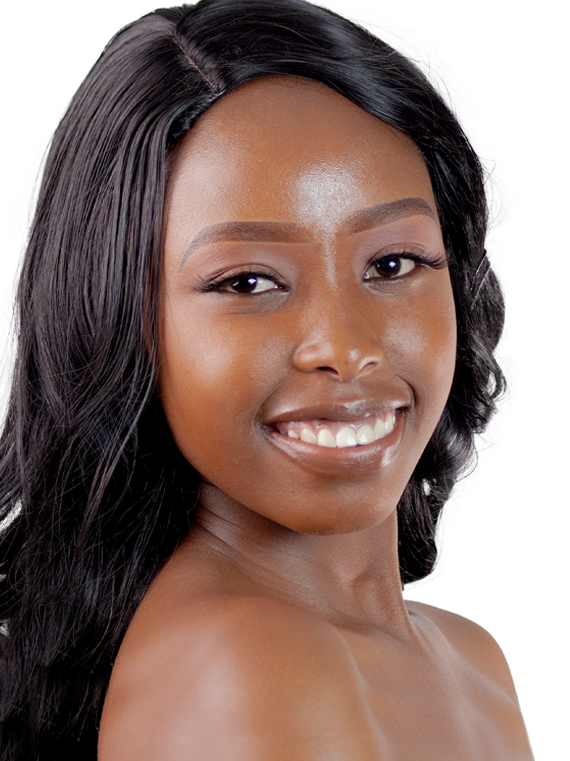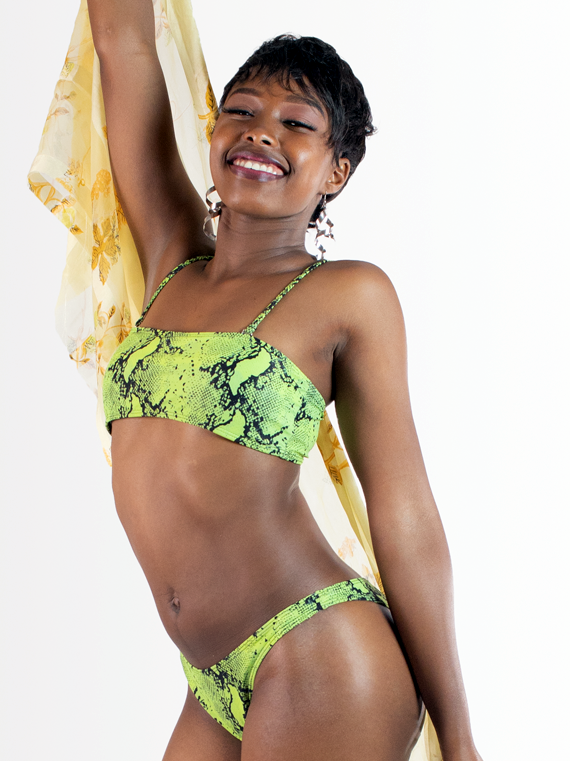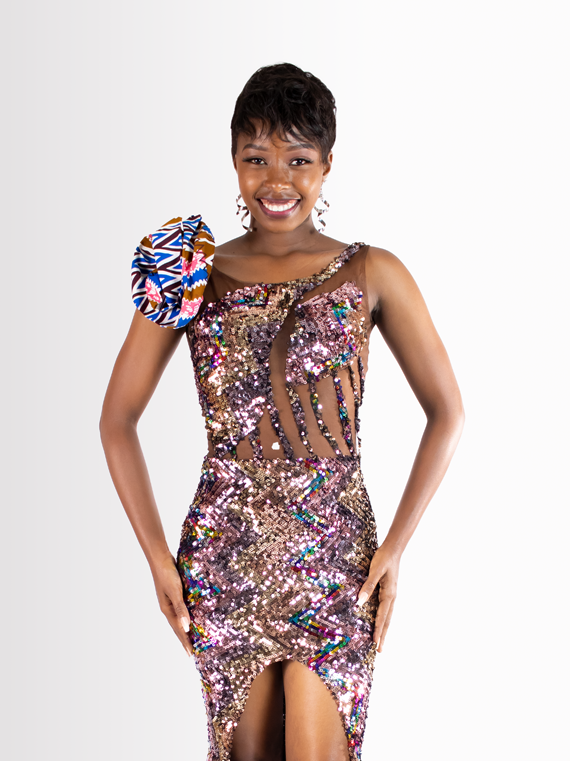 DESCRIBE YOUR CHILDHOOD/GROWING YEARS
I had an awesome childhood. I am an only child but I have never felt alone because my cousins, aunts, uncles and grandparents were always around. My parents had separated but I had so many father figures, including my grandfather. Therefore, I rarely missed his presence. I pride myself in not growing up too fast and as far as I am concerned, I am still a child at heart.
WHAT IS YOUR MEMORABLE MOMENT?
My most memorable moment is seeing my photo on my country's national newspaper. I had excelled in my national exams and managed to be one of the best in the country. Both my parents were in the photo and we had to frame the cover page. I have the picture of the framed cover saved on my phone because it reminds me of how smart I am.
ANY SPECIAL STORIES OR FACTS ABOUT YOUR FAMILY?
My family is a member of the Endorois community; a marginalized indigenous community that lives near Lake Bogoria on the floor of Rift valley in Kenya. This community is recognized all over the world for being displaced from their ancestral land around Lake Bogoria to make way for a national park. Their case at the African commission on human and people's rights represented the first time that an African indigenous people's right to land was legally recognized.
WHAT IS THE MOST UNUSUAL THING YOU HAVE EVER DONE?
The most unusual thing I have ever done is to eat cooked cow blood and insects such as crickets. This is a known tradition for the Maasai community in Kenya. Trying new things has never been my forte but I guess life is all about going out of your comfort zone.
My advocacy is about "BRINGING GLORY BACK TO THE VALLEY". Due to climate change and land degradation most of the lakes of the Rift Valley have swollen up and flooded. This has not only displaced thousands of people but also caused the migration of many flamingos from the Rift valley. Lake Bogoria is a famous world heritage site for hundreds of bird species including flamingos. Due to this flooding Lake Bogoria has ceased to be an attraction site, meaning loss of revenue to the locals and the country in general. This is the same case for other lakes in the Rift valley like Lake Baringo, Turkana, Nakuru and Naivasha.
WHAT TIPS CAN YOU SHARE TO PROMOTE ECOTOURISM & CLIMATE CHANGE?
Environmental beauty is all around us. Each place has its unique attraction but it all depends on human; the protectors of Mother Earth. Thus, to promote ecotourism and climate change, I would like every single person to acknowledge their roles as the protectors of Mother Earth and do whatever they can in their own small ways.
WHAT MAKES YOU PROUD OF YOUR COUNTRY?
Besides marathon runner Kipchoge, the wonderful flora and fauna and the second tallest mountain in Africa Mt. Kenya. What makes me proud of my country is how everyone is treated like family. In Kenya, every young male is called "brathe" meaning brother, every young female "siste" meaning sister and older males and females are called "buda" and "mathe", meaning father and mother respectively.
WHAT CAN YOU PROMOTE ABOUT YOUR COUNTRY?
In addition to promoting Kenya's wonderful sandy beaches at the coast and the breath-taking safaris in our various national parks and reserves, I would like to promote the 6.3 million hectares of land that is covered by conservation parks, animal orphanages and tremendous climate-smart agricultural research going on in the country.
WHAT TRIVIA ABOUT YOURSELF WOULD YOU LIKE TO SHARE?