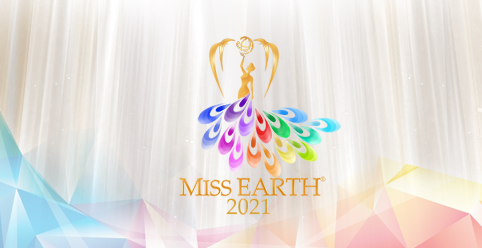 Age: 27
Height: 165 cm
Measurements: 32 in - 24 in - 33 in
"Personal development for me, is something that I strive to do continuously. It's importance plays a major factor in my life. My motto is to live life the best way I know and learn along the way. As human beings, just like the earth, we are constantly changing and evolving. It takes work to become the best vision of yourself and I will work tirelessly to live a life of purpose and fulfillment. "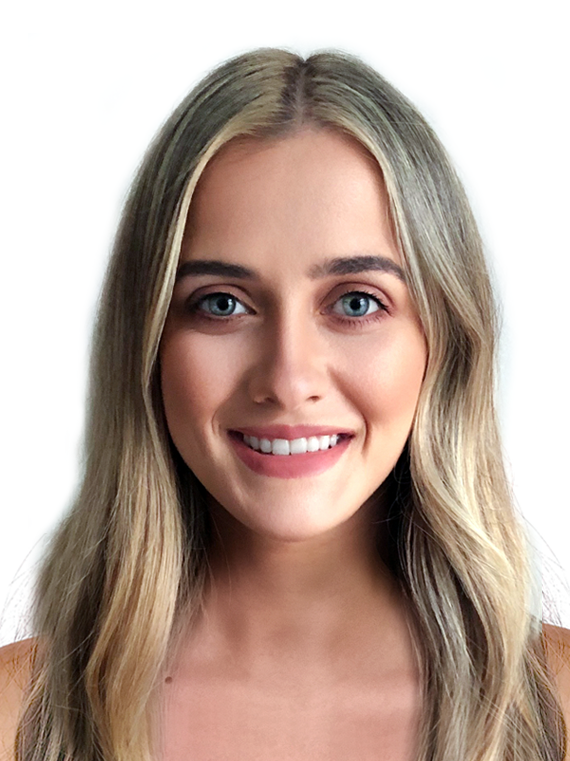 DESCRIBE YOUR CHILDHOOD/GROWING YEARS
I have many happy memories from my childhood. I come from a family of 5 children and I am the middle child and eldest girl. We were all very close growing up and supported one another in everything that we did. As the eldest girl, I tried to set a good example for my younger sisters. I knew they would look up to me and felt a responsibility to guide them as they grew. I was very fortunate to have parents that worked hard to raise our family with manners, discipline, love and dreams.

As a child, I was always involved in extracurricular activities. I loved to be active! I competed in many sports including cross country running, gymnastics, contemporary dance, modern dance, netball, football and choir. From a young age, I understood the importance of giving back and would always volunteer in raising vital funds for a variety of organizations such as 'SVP' who tackle poverty in all its forms through the provision of practical assistance to those in need, the 'Foyle Hospice' who provide palliative and end of life care to patients suffering from Cancer and other life limiting illnesses, and the 'MS Society' who campaign, fund research and provide support and information to people living with MS and their families. This is an important quality that I gained in childhood as I continue to volunteer to this day. "Your greatness is not what you have, but in what you give.
WHAT IS YOUR MEMORABLE MOMENT?
When I was 9 years old, I took part in a cross community project that enabled me to experience life in the United States of America for 6 weeks. This was a huge decision for my parents, I remember both the excitement and nerves that followed when they finally agreed. I met so many people from different cultures. This opportunity gave me a deeper understanding of the world around us and I often think back to that special experience and how it gave me greater independence in my later years.
ANY SPECIAL STORIES OR FACTS ABOUT YOUR FAMILY?
There are 7 people in my family and all of our birthdays run consecutively from July to December. My siblings and I were awarded a Certificate of Exceptional Achievement for 35 years of Consecutive Attendance at Primary School. My parents taught me that education, both at home and in school, are paramount and provide stability. This instilled both commitment and responsibility in me from a young age. I believe that everyone deserves the right to an education.
WHAT IS THE MOST UNUSUAL THING YOU HAVE EVER DONE?
I travelled from Ireland to Mexico by myself. This is unusual for me as due to the long-distance travel, I had to stop over in two states in the United states of America to get there. Since doing this, I have travelled to different countries alone and find it very empowering. It taught me the importance of being able to communicate effectively with people from different cultures. For me, travelling alone promotes independence and takes me out of my comfort zone.
'WASTE' – "We All Should Treasure Earth"
There is no time to wait, when it comes to waste!
The world generates 2.01 Billion Tonnes of municipal solid waste annually, with at least 33% of that, extremely conservatively, not managed in an environmentally safe manner. Disposing of waste has a huge environmental impact and can cause serious problems. Some waste will eventually rot, but not all, and in the process, it may smell or generate methane gas, which is explosive and contributes to the greenhouse effect. Throughout periods of economic boom and recession, Ireland has struggled with littering and fly-tipping, which indicates that an element of our society disregards the environmental impact of poor post consumption behaviours. We need to get the message out there as Ireland's population is estimated to grow by 1 million persons in the next 20 years, putting further demands on waste infrastructure. We must keep waste prevention programmes and eco-design initiatives at the core of policy and economic initiatives to ensure environmental sustainability, as well as maintaining the beauty of Ireland.
WHAT TIPS CAN YOU SHARE TO PROMOTE ECOTOURISM & CLIMATE CHANGE?
Ecotourism is developing Internationally and steadily gaining credibility within the tourism industry in Ireland too. People that want to take action to preserve and restore the earth are choosing their holiday experiences based on their lifestyle principles and choices. In turn, tourists can increase their awareness of the importance of conserving resources and avoiding waste. We can support local economies through buying local produce and goods.

By embracing Ecotourism we can choose to reduce our carbon footprint, help protect natural habitats and pristine environments. This means that local wildlife can thrive and visitors can enjoy untouched destinations. Ecotourism encourages all of us to live more sustainably at home and increase our understanding of and sensitivity toward other cultures. Failte Ireland have funded a handbook which they feel will assist businesses to help protect our green image.

Climate Change is a proven fact and is something that we in Ireland have grew up hearing about. Global warming has caused serious changes to the earth, such are rising sea levels, extreme weather events, deforestation and disappearance of species, to name a few. Our Schools play a part in helping to promote what we can do to protect the planet and fight against Climate Change from a young age. To take action we can save energy, reduce emissions, use the 5 R's, stop deforestation and make demands from your Government to become more 'green'. Ireland is part of these International efforts to combat Climate Change.
WHAT MAKES YOU PROUD OF YOUR COUNTRY?
There are many things that make me proud to be from Ireland. We are well known for our famous Guinness and Tayto crisps but there is so much more to the Emerald Isle. The list is never ending! Ireland has been inhabited for 12,500 years according to archeological studies and no matter where you come from you will always be welcomed here with open arms. The Irish people are some of the warmest and friendliest in the world. Ireland is surrounded by breath-taking scenery, coastline and beaches. Irish Gaelic originated on the island of Ireland and was the language of most of the population until the late 18th Century. For many years, English has been the first language of Ireland but the country still carries its traditional heritage.

Our national holiday of St. Patrick's Day celebrates the heritage and culture of Ireland and is celebrated in more countries than any other national festival. Over 300 famous landmarks in 50 countries across the globe have been lit up green on St. Patrick's Day as part of tourism Irelands Global Greening Initiative. Ireland is notable for many creative and talented people. Following their 1994 Eurovision performance, Michael Flatley and Jean Butler founded Riverdance 'Lord of the Dance' and quickly became one of the most internationally recognized stage shows of all time.

In my city, Mr John Hume was the co-recipient of the 1998 Nobel Peace Prize, also receiving both the Gandhi Peace Prize and the Martin Luther King Award. He is the only person in history to receive the three major peace awards.

In more recent years, the Channel 4 and Netflix smash hit 'Derry Girls' was one of the most watched Irish TV comedy series. For a small country of 4.9 million, we sure know how to put our stamp on the world. These are just a small number of reasons that make me proud to be Irish. You will have to put Ireland on the bucket list to find out for yourself!
WHAT CAN YOU PROMOTE ABOUT YOUR COUNTRY?
It goes without saying that Ireland is known for it's culture, heritage and tradition. Irish culture includes language, literature, music, folklore, dance and sport to name a few. It's true that we have an undeniable love for the land but it is what Ireland represents that really warms our hearts. You will always feel a sense of community and home here with the interesting, engaging and welcoming nature of our people. Our roots will see you exploring the coastline or visiting a traditional Irish pub. If you're lucky you may even get to hear some stories or old Irish tales from a local. Every year the number of people visiting Ireland continues to grow, with over 11 million tourists estimated in 2019. The Department of Foreign Affairs support a wide range of Irish cultural events and educational exchanges that showcase Irish Culture and work alongside Culture Ireland to promote Irish artists and artists overseas.

Promoting education is another focus in Ireland as a destination for International students, as we continue to work on a variety of topics including decision-making on bilateral agreements and access to Government-funded scholarship programmes.

Ireland is part of the European Green Deal. This includes key policies aimed at ambitiously cutting emissions, investing in cutting-edge research and innovation and preserving the natural environment.

Finally, Saint Patrick's Day or the Feast of Saint Patrick celebrates the Patron Saint of Ireland on 17th March each year. On this day, we wear green attire and celebrate with traditional Irish music, dancing, parades and festivals. "Drowning the shamrock" is an Irish tradition where shamrocks are placed in a glass of whiskey or beer before drinking as a toast to our Patron Saint. Saint Patrick's Day is celebrated in more countries that any other National Festival.
WHAT TRIVIA ABOUT YOURSELF WOULD YOU LIKE TO SHARE?
Family life is very important to me. I've always loved the quote, "Families are like branches on a tree, we grow in different directions yet our roots remain as one". I love to travel and explore different countries! To date, I have been extremely lucky to have visited Scotland, England, France, Spain, Italy, Bulgaria, Portugal, Greece, Turkey, Mexico and the United Stated of America. Keeping in mind that a single person can emit large quantities of C02 in a short period of time, I try to limit my flight usage where possible and instead enjoy staycations in Ireland. I am an advocate of 'Crann' that's goal is to leave the world a better place than we found it while helping people to look stylish. They set out to create a considered solution to what they saw as major issues around waste and the damage to our Earth. I have had quite a few accidents in my life but surprisingly have never broken any bones!