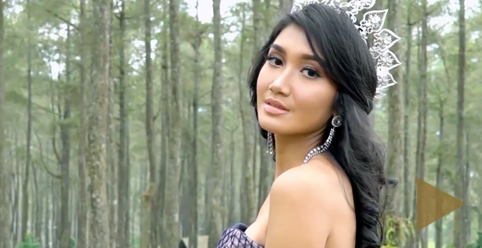 Age: 23
Height: 172 cm
Measurements:
Profession: Communication Science Student
Hometown: Tangerang
Language/s Spoken: Indonesian, English, French and Korean
Ratu grew up in a very eco friendly family, they even made their own solar panel so that as a family they could move towards a more sustainable energy source.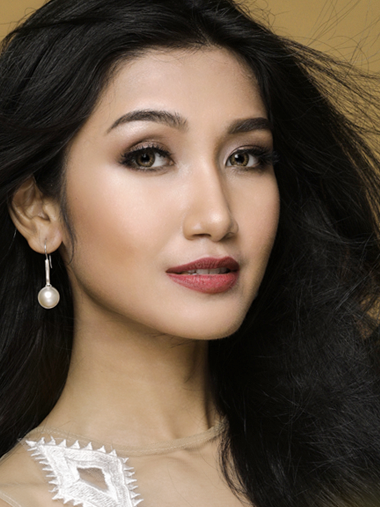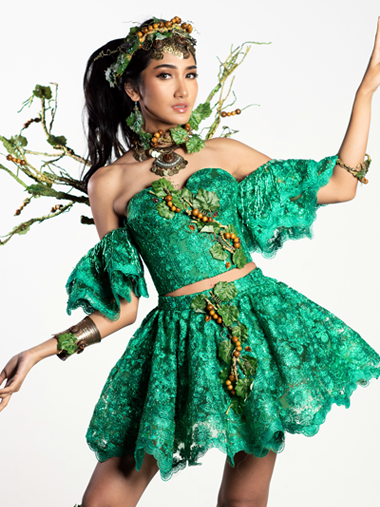 DESCRIBE YOUR CHILDHOOD GROWING YEARS (8-13 YEARS OLD)
Growing up was not particularly easy for me, as I am one of the victims of bullying in school. However, this did not discourage me and instead of being discouraged, I tend to go to the library to read numerous books. I have to thank my bullies for giving me the opportunity to learn as much as I did back in the days. I was also often taken to adventures with my dad in nature as he is a mountaineer himself.
ANY SPECIAL STORIES OR FACTS ABOUT YOUR FAMILY?
My youngest brother is hearing impaired. Both my other brother and I were told to learn sign language so we could communicate with him. However, my mother found out that there are other alternatives to sign language and he was given a cochlear implant which enables him to hear. Collectively as a family we converse with him as much as possible so he could enrich his vocabularies and now my youngest brother is able to converse normally.
WHAT IS THE MOST UNUSUAL THING YOU HAVE EVER DONE?
My dad and I used to care for an injured snake that we found in the neighborhood. We fostered her until she was healthy and returned her to the wild when she's fit.
WHAT MAKES YOU PROUD OF THE COUNTRY YOU ARE REPRESENTING?
Indonesia is so blessed with beautiful landscapes and nature. We have rainforests, oceans, beaches, and rich wildlife. On top of all that, we are very rich in culture as well. I am very proud to be able to represent Indonesia in Miss Earth 2018.
WHAT TRIVIA ABOUT YOURSELF WOULD YOU LIKE TO SHARE?