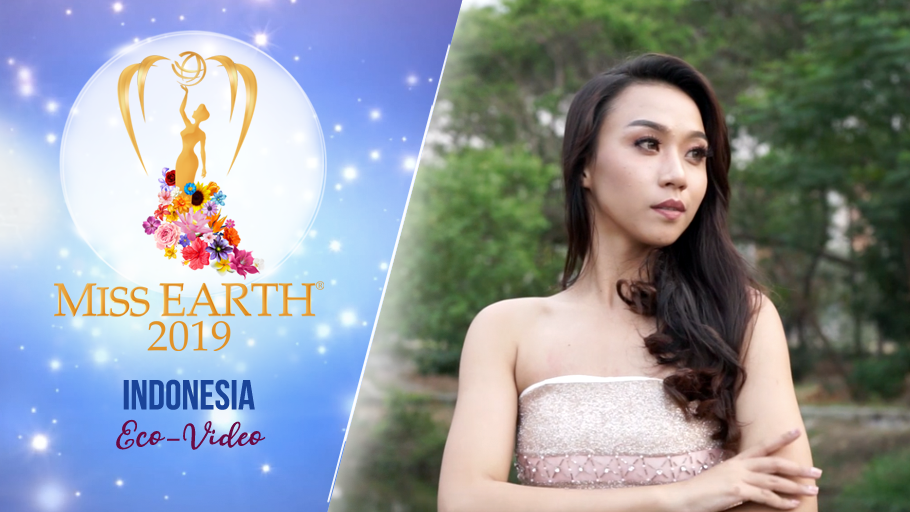 Height: 169 cm
Measurements:
Education: Communication Graduate
Flower Name: Melati Putih (Jasminum Sambac)
Advocacy: Since 2014, I created a community called "greenisphioner", which has many programs, such as planting a thousand trees, cycling and conducting environmental campaigns to schools on world environmental days, and hundreds of greenispioner members have taken action to protect the environment
WHAT ARE THE SPECIAL QUALITIES OF THE FLOWER? HEALING? FUNCTION?
Melati putih is also the most important flower in wedding ceremonies for ethnic Indonesians, especially in the island of Java. Jasmine flower buds that haven't fully opened are usually picked to create strings of jasmine garlands called roncen melati. On wedding days, a traditional Javanese or Sundanese bride's hair is adorned with strings of jasmine garlands arranged as a hairnet to cover the konde (hair bun).
DESCRIBE YOUR CHILDHOOD/GROWING YEARS (8-13 YEARS OLD).
Since childhood, I was a cheerful child, easy to get along and happy to get to know people. I was born from a family who love the environment, my mother loved farming and my father loved raising animals. From there, I was implanted to be responsible for protecting the environment
WHAT IS YOUR MEMORABLE MOMENT?
The experience I remember the most was when I won Miss Indonesia 2019. Because since I created the Greenish Pioneer community, I had learned to love the environment so I wanted to become Miss Earth Indonesia 2019 and could represent Indonesia at Miss Earth 2019.
ANY SPECIAL STORIES OR FACTS ABOUT YOUR FAMILY?
My family always has a scheduled time to do quality time so we can share stories with each other.
WHAT IS THE MOST UNUSUAL THING YOU HAVE EVER DONE?
I once learned to ride a motorcycle to enter the river.
WHAT TIPS CAN YOU SHARE TO PROMOTE ECOTOURISM & CLIMATE CHANGE?
It is clear that ecotourism potential to contribute to carbon capture and sequestration. The potentials principally related to the ability of ecolodge to support conservation programs and efficiency of resources uses. In the limited guidelines on how ecolodege can contributes to the global warming reductions, this paper highlight the important of attraction and development management to meet proper carbon capture and sequestration mechanism. The attraction management and developing programs ultimately able to increase plants biomass while accommodation able to practicing energy efficient and optimizing reuse and recycle approach. In the recent situation where actual action and effective strategy to mitigate global warming increase, and CCS policy become important approach, ecotourism offers the unique opportunities to contribute such needs. It will become the potential solution for reducing greenhouse gas emissions and create clean development strategy.
WHAT MAKES YOU PROUD OF YOUR COUNTRY?
I'm proud of being Indonesian. Because Indonesia has given me and taught me so many things, the knowledge and wisdom that I don't think I can get anywhere else. I am proud of the many colors of Indonesian culture. And I learn that living in Indonesia means respecting each other in diverse environment and culture, and the diversity is embracing each other.
WHAT CAN YOU PROMOTE ABOUT YOUR COUNTRY?
In our current digital age, getting tourists to pay attention to a specific place is more possible than ever. Developing a marketing plan and using tools social media and other promotional materials, can all help to promote tourism in my country Indonesia.