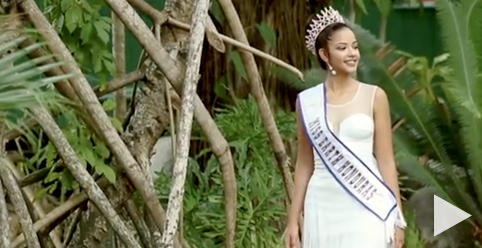 Age: 19
Height: 170 cm
Measurements: 86 cm - 73 cm - 86 cm
Profession: Journalism Student
Hometown: Tegucigalpa
Language/s Spoken: Spanish
DESCRIBE YOUR CHILDHOOD GROWING YEARS (8-13 YEARS OLD)
I was born in the city of San Pedro Sula an grew up in the city of Tegucigalpa.
ANY SPECIAL STORIES OR FACTS ABOUT YOUR FAMILY?
Very unique and special, I was raised with high values and a strong sense of companionship.
WHAT IS THE MOST UNUSUAL THING YOU HAVE EVER DONE?
Modeling
WHAT MAKES YOU PROUD OF THE COUNTRY YOU ARE REPRESENTING?