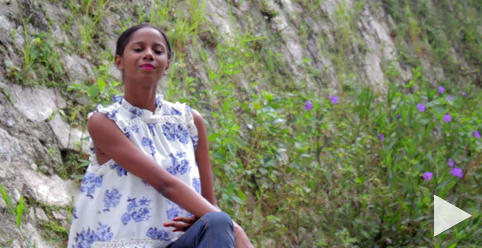 Age: 24
Height: 180 cm
Measurements: 94 cm - 76 cm - 98 cm
Profession: Law Student
Hometown: Port-au-Prince
Language/s Spoken: Creole and French
DESCRIBE YOUR CHILDHOOD GROWING YEARS (8-13 YEARS OLD)
I was sensitive, cheerful, and affectionate, I was raised with much love, and I was afraid of the dark. I love board games because I enjoy the company of others.
ANY SPECIAL STORIES OR FACTS ABOUT YOUR FAMILY?
Two years ago, my grandmother died of cancer. Her death has greatly affected me, as well as my family, because she was the pillar of the family. As a result, my family is no longer the same since.
WHAT IS THE MOST UNUSUAL THING YOU HAVE EVER DONE?
I tried to domesticate a rabbit and that was interestingly funny.
WHAT MAKES YOU PROUD OF THE COUNTRY YOU ARE REPRESENTING?
It's the first black republic and its motto is "Union is Strength".
WHAT TRIVIA ABOUT YOURSELF WOULD YOU LIKE TO SHARE?