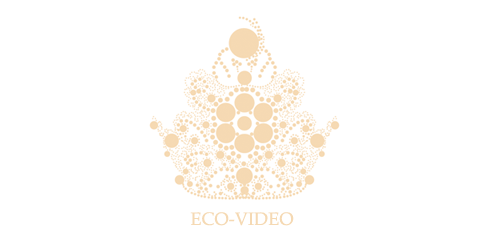 Age: 25
Height: 172 cm
Measurements: 84 cm - 64 cm - 99 cm
Profession: Communications Student
Hometown: Accra
Language/s Spoken: English and French
DESCRIBE YOUR CHILDHOOD GROWING YEARS (8-13 YEARS OLD)
My childhood was full of ups and downs. I am the last born of four children. My mother died of cancer when I was 6 years old, my dad was not around at the time and did not know my mother died of such an Illness. After the incident my second big sister who was married took care of me in terms of shelter, clothing and feeding aside that my other siblings also contributed in taking care of me through school because they were all old at the time. My dad came back from Overseas when I was 10years old. I didn't know who he was neither did I recognize him. I had to start a new relationship with him which hasn't been a strong one till date. In the period between 8-13years, I was the kind who kept to herself a lot, always reserved even though I was open to making new friends, I would only socialize with the kids I was familiar with.
ANY SPECIAL STORIES OR FACTS ABOUT YOUR FAMILY?
I come from a God-fearing family. My late mother trained my siblings the proper act of being disciplined, the utmost of feeling of content even in times of dire need, how to be Independent and also Work hard to attain our goals. My family history from both mother and father side was known to have men and women of strength and valor. Men and Women who exhibited Confidence and Fearlessness, they fought to keep the good name of the family name in high honours. From my mother's side history recorded that all women born exhibit Power to get their own, build and give to the needy. Also women who had discipline instilled in them, showed respect to all no matter the age difference.
WHAT IS THE MOST UNUSUAL THING YOU HAVE EVER DONE?
The most unusual thing I ever did was to help a single mother who was stranded at a mall on a holiday. She told me how she brought her son to the mall for the first time just to window shop and eat. She unknowingly lost her purse and needed money to get a ride home. I felt she was speaking the truth because she and her son were well dressed. So I picked a Cab and paid for it to where ever they were going.
WHAT MAKES YOU PROUD OF THE COUNTRY YOU ARE REPRESENTING?
Ghana, the country in the center of the world is one of the countries in Africa that has practiced Democracy to the fullest. Ghana is peaceful, the people are hospitable. Our culture is Rich and our Traditions have lived for centuries. Our nature is breathtaking and our Tourist sites leave an experience you will forever remember.
WHAT TRIVIA ABOUT YOURSELF WOULD YOU LIKE TO SHARE?