Age: 25
Height: 172 cm
Measurements: 84 cm - 61 cm - 97 cm
Profession: Communicator and Singer
Hometown: Accra
Language/s Spoken: English
Belvy is more passionate about making a mark through consistency, hard work and committment.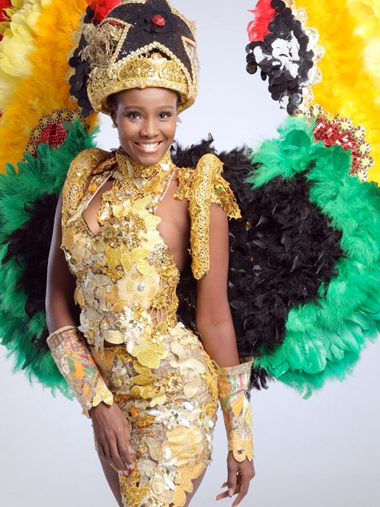 DESCRIBE YOUR CHILDHOOD GROWING YEARS (8-13 YEARS OLD)
Well, growing up was very interesting. I moved a lot, changed schools a lot, and met so many people due to that. That taught me how to live with and accommodate others at a very young age.
ANY SPECIAL STORIES OR FACTS ABOUT YOUR FAMILY?
I am actually the only child of my mother, and few years ago I found out I had a big sister, and I'm blessed to have her. It's been a lovely surprise!
WHAT IS THE MOST UNUSUAL THING YOU HAVE EVER DONE?
Just this year I quit my banking job to pursue other passions.
WHAT MAKES YOU PROUD OF THE COUNTRY YOU ARE REPRESENTING?
I am so proud of Ghana because I'm representing a country full of cultural diversity, which is also championing democracy in world politics and governance, and a major tourist destination in Africa.
WHAT TRIVIA ABOUT YOURSELF WOULD YOU LIKE TO SHARE?