Age: 21
Height: 170 cm
Measurements: 33 in - 26 in - 33 in
Career / Education: Human Resources Student
"I love to travel, discover new cultures. Hiking is a magnificent leisure activity for me, nothing better than combining discovery and sport."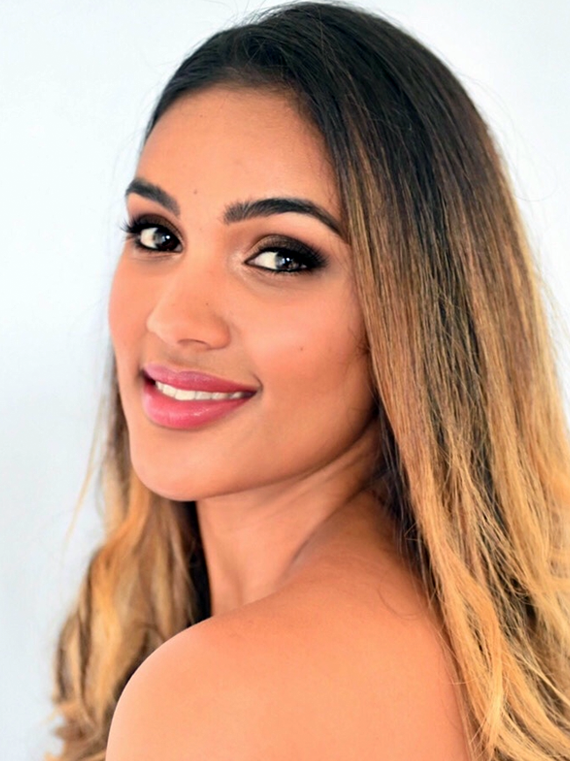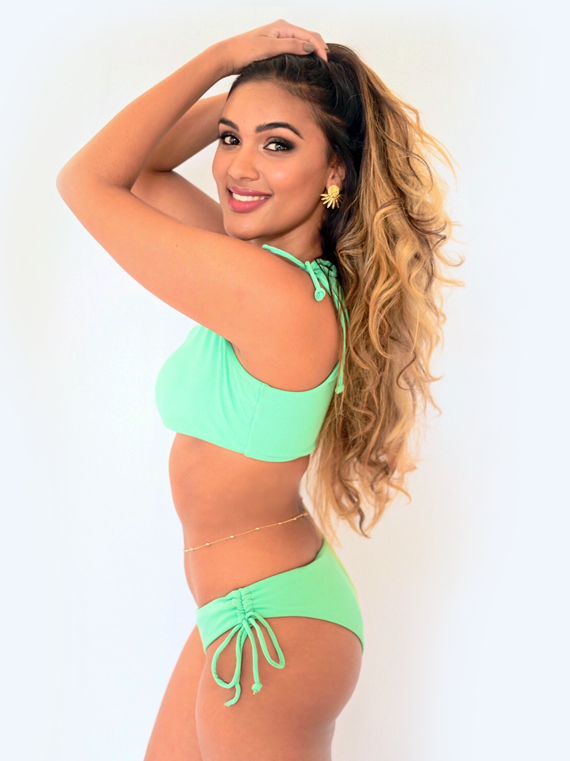 DESCRIBE YOUR CHILDHOOD/GROWING YEARS
I have always been a little girl full of energy and ambition, I did theater, I loved expressing myself. I remember that at that age I only dreamed of one thing, it was to become a veterinarian, because I loved animals too much.
WHAT IS YOUR MEMORABLE MOMENT?
Currently, the most striking moment was when I was elected 1st runner-up of Miss Elegance France because I had invested a lot in this competition, I gave a lot of my time, I had to pass my exams my business school at the same time, but I did not give up, and I am very happy that my work paid off.
ANY SPECIAL STORIES OR FACTS ABOUT YOUR FAMILY?
II have a great bond with my mother, she is a strong woman who has dedicated her life to her children. My father is a very protective man. I have golden parents.
WHAT IS THE MOST UNUSUAL THING YOU HAVE EVER DONE?
Originally, I lived in Reunion Island, it's a French island 11,000 killometers from Paris, and overnight I decided to leave everything, my family, my friends, my city, to go live in Paris. I was all alone, in a big city like Paris, I had to fend for myself at only 19 years old. With all my determination, I managed to enter a business school and today I am Miss Earth France!
My advocacy will be on animals. Who more affected than his living beings because of the bad actions of the Human? Animals deserve all the attention of the whole world, they are so helpless in the face of global warming, abuse, abandonment. I will be that voice, which defends this cause and all the others who join it.
WHAT TIPS CAN YOU SHARE TO PROMOTE ECOTOURISM & CLIMATE CHANGE?
I would like to advise people who travel to think about the impact they will have on nature depending on the means of transport they will take, their carbon index for example. I will also advise them to promote the local culture of the country they are going to visit.
WHAT MAKES YOU PROUD OF YOUR COUNTRY?
I am proud of my country because we are a free country, the population is aware of the impact we have on the environment. We are leading the sorting of waste, we are organizing demonstrations for the climate. Our government has set up the "green economy" which consists of promoting less polluting processes in companies. My country is really developing well and using its resources for good causes.
WHAT CAN YOU PROMOTE ABOUT YOUR COUNTRY?
I think I can promote our culture, our diversity. I want to represent French elegance.
WHAT TRIVIA ABOUT YOURSELF WOULD YOU LIKE TO SHARE?