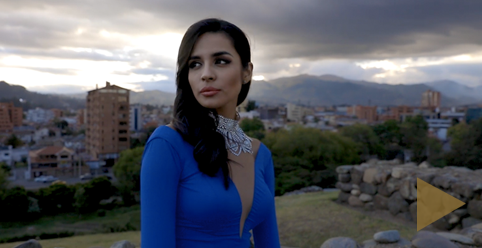 Age: 20
Height: 181 cm
Measurements: 89 cm - 64 cm - 97 cm
Profession: Nutrition Student
Hometown: Portoviejo
Language/s Spoken: Spanish
Diana had a delicate and rare skin allergy called atopic dermatitis, which caused her to be in desperation for a long time.
DESCRIBE YOUR CHILDHOOD GROWING YEARS (8-13 YEARS OLD)
I was attacked by a dog at 7 years of age and had to undergo a tissue reconstruction operation on my leg. My parents have always encouraged me to play sports, like rhythmic gymnastics, volleyball and football. My family has always involved me in social work with vulnerable groups of people, by helping them economically and getting them jobs. I've always been a very active sport girl since a was a child.
ANY SPECIAL STORIES OR FACTS ABOUT YOUR FAMILY?
I'm the first granddaughter in my mother's family and the first daughter as well.
WHAT IS THE MOST UNUSUAL THING YOU HAVE EVER DONE?
I've always been in unusual situations, I like to take risks in my life and this pageant is exactly one of them, I came to this country not knowing how it will be and with very little experience. Even with all that I stand up with courage and never giving up.
WHAT MAKES YOU PROUD OF THE COUNTRY YOU ARE REPRESENTING?
I exercise everyday, play professional volleyball.
WHAT TRIVIA ABOUT YOURSELF WOULD YOU LIKE TO SHARE?
I am the founder of a non-profit organization called Green Glam. This organization was set in motion to educate those, especially children in my community to eat more organic, for our bodies and for Mother Earth. Every fall season, I sell my homemade organic foods in my city's Farmer's Market. All proceeds are then donated to local organic farms so that they can expand their businesses.