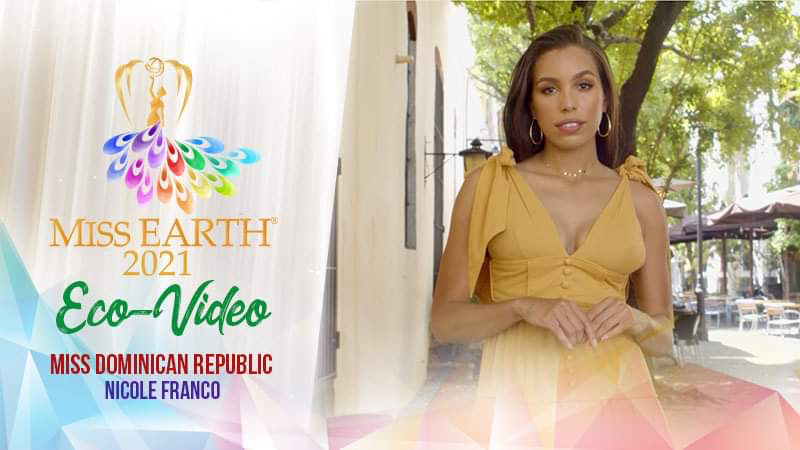 Age: 27
Height: 174 cm
Measurements: 33 in - 26 in - 37 in
Career / Education: Graphic Designer
"As a publicist I want to reduce the impact on the product packaging industry, I think it is one of the biggest problems that we currently have in pollution. I am currently doing a course that allows me to learn how to create sustainable packaging from renewable sources."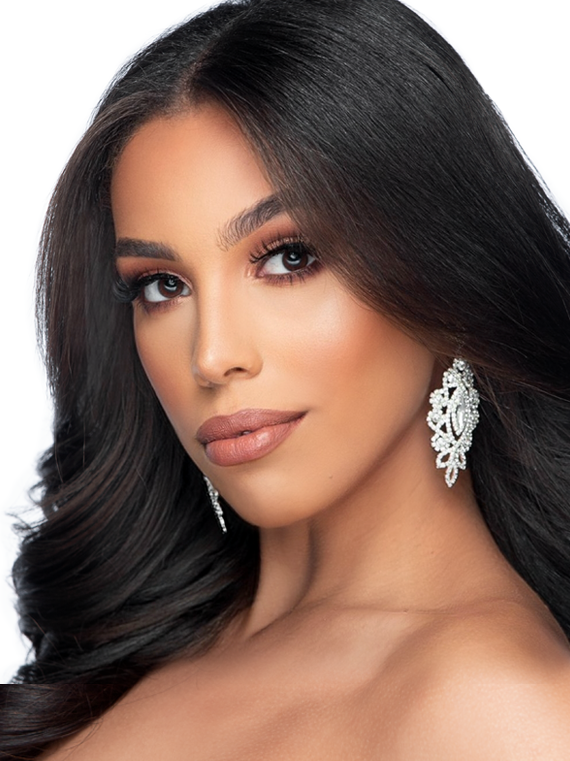 DESCRIBE YOUR CHILDHOOD/GROWING YEARS
I remember when I was a child we used to go camping in the beach every year for spring break, I think It was one of the most exciting things I waited for every year.
WHAT IS YOUR MEMORABLE MOMENT?
I have seen shooting stars 3 times but there passed so fast I did not have time for make a wish.
ANY SPECIAL STORIES OR FACTS ABOUT YOUR FAMILY?
My dad was a famous singer in the Dominican Republic, his name was Vinicio Franco, he was a merengue singer, it's a very typical musical expression in my country. He passed away in 2020 due to COVID-19.
WHAT IS THE MOST UNUSUAL THING YOU HAVE EVER DONE?
I was a model for a professional makeup artist friend of mine and she was doing a type of special effect makeup and that day she made me up as a zombie, then when we were on our way to my house we stopped at a store to do some shopping and I walked the whole store With makeup on people's faces, it was priceless.
The Dominican Republic ranks as the 11th most vulnerable country against the effects of climate change, I am focused to promote decisive actions to help reduce greenhouse gas emissions in our country, amongst many partner institutions and businesses, my most recent initiative involved the recycling of over 4 tons of glass partnered with a local eco store.
WHAT TIPS CAN YOU SHARE TO PROMOTE ECOTOURISM & CLIMATE CHANGE?
By supporting the tour guides of the local communities in this way we help their economy and development of the zone and we can really get to know the places from the perspective of the local people. Also, consume the local product in each zone we go to reduce the impact of tourism industry in the climate change.
WHAT MAKES YOU PROUD OF YOUR COUNTRY?
What makes me very proud of my country is the human warmth that people have with everyone and no matter where in the world you are, a Dominican will always be easy to recognize for their joy.
WHAT CAN YOU PROMOTE ABOUT YOUR COUNTRY?
The Dominican Republic has the greatest diversity of microclimates in the entire Caribbean, we have the highest and lowest altitude in the area, and we have 232 different and unique beaches, all of them with different types of sand and characteristics that make them wonderful.
WHAT TRIVIA ABOUT YOURSELF WOULD YOU LIKE TO SHARE?