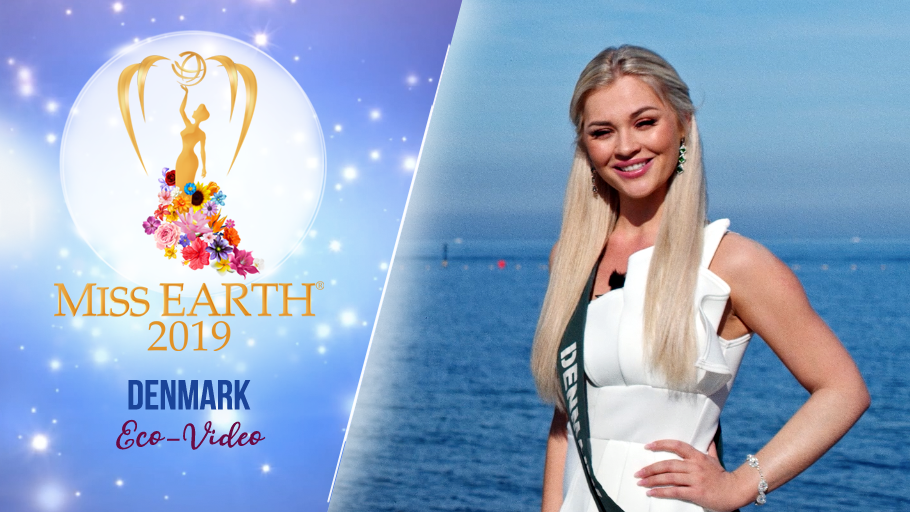 Height:
Measurements:
Occupation: Public Administration Trainee
Flower Name: Marguerite Daisy
Advocacy: My advocacy evolves around plastic use around the world. Plastic is one of the worlds biggest issues. Although plastic is a reusable resource, but is oftener found in the nature, and ends eventually in the ocean. As humans, it is our duty to rethink, reduce, reuse, recycle and respect. Our ecosystem is a gift from nature to us human beings. The use we have of plastic around the world, has participated to tare the ecosystem significantly. In order to rebuild our ecosystem to the way it was before, we as human beings, are going to have to make some drastic changes in the way we use plastic.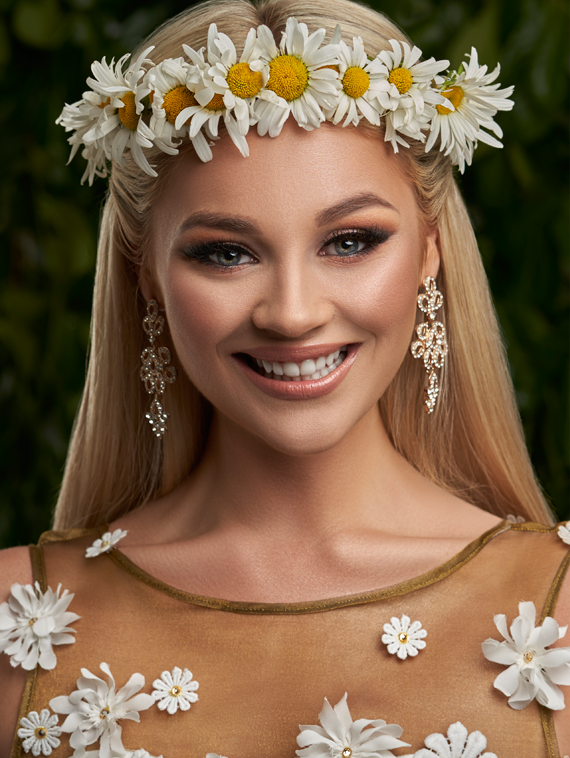 DESCRIBE YOUR CHILDHOOD/GROWING YEARS (8-13 YEARS OLD).
As a child I grew up in a small idyllic town, with my parents and three younger siblings. I have 2 sisters and one very special little brother. My little brother was born with downs syndrome and autism, which meant most of our conversations were in sign language. Growing up with siblings with special needs, made me look at the world in a completely different perspective. I learned how to appreciate life to the fullest and not to take anything for granted. I also learned to respect and understand diversity in human beings, and I came to love diversity so much, that I many years after, worked as a caretaker for children with special needs. As a child, I was always near animals or people. Growing up I used to ride Fjord horses and spend a lot of time in the nature, because we lived right next to huge fields and forests.
WHAT IS YOUR MEMORABLE MOMENT?
My most memorable moment growing up, was when I was old enough to understand that nothing comes easy in life. And you have to work with yourself. To get where you want in life. I was taught in a very young age, to work for the important things we have in life, and how to use the things we were dealt with, in a productive and wise way. I remember, when I was 14 years old. I was shipped to New York alone, as a confirmation present from my mother. We have family in USA, and therefore she thought it was perfect for me to meet my American family. I was all alone on an airplane. I was all alone in the JFK airport. In an English talking country, very far away from home. And then it hit me. I am strong. I am independent, and I can achieve anything I dream of!
ANY SPECIAL STORIES OR FACTS ABOUT YOUR FAMILY?
My family is very multicultural and we have many different cultures. We have family in America, my stepfather is from England. My grandfather was from Poland and we have sweedish and Spanish blood running through our veins. We all talk different languages, but there is one thing we can always connect on – music. Music has and is, a huge part of our family. Several members of my close family has their own bands, and the whole family occasionally get together to watch them play concerts.
WHAT IS THE MOST UNUSUAL THING YOU HAVE EVER DONE?
The most unusual thing I have ever done, is signing up for Miss Denmark. In Denmark. It is not a very common thing to do. Because we have this law called "Law of Jante" – it means, that it is sort of frowned upon, doing things out of the ordinary. Or being overtly personally ambitious. I would say, that being Miss Earth Denmark is to step out of "The Ordinary Box", and do something rare and out of the ordinary. I am very ambitious. Especially when it comes to reinforce mother nature and her work. I am a very ambitious woman, with big hopes and dreams for the future, and I am very proud of that.
WHAT TIPS CAN YOU SHARE TO PROMOTE ECOTOURISM & CLIMATE CHANGE?
It is essential that we, as human beings, minimize the environmental impact of tourism all around the world. As citizens of the earth. It is our responsibility to build the environmental awareness in people's consciousness.


TIP 1. If you are flying to a destination. You should travel as light as possible. In fact, the more the airplane weights, the more carbon emissions is beings produced – light travelling is the key!

TIP 2. We all need water to survive, but the single use water bottles is actually very bad for the environment. If you make sure to make sure to pack a glass bottle/iron bottle before your flight, or your destination you can make a huge difference!

TIP 3. When you choose a hotel to stay at, at your desired destination, you can choose to stay at ec-cerified tour hotels – they promote and contributes to ecotourism.
WHAT MAKES YOU PROUD OF YOUR COUNTRY?
There are so many things that makes me proud of my country one of the biggest things, out great healthcare system. Our healthcare system provides healthcare to everyone and basic healthcare is free. The Danish health service is one of the best in the world. It is financed through income tax this means, that public medical treatment in Denmark is available for anymore who has a CPR number. On top of that, there is free emergency healthcare for visitors from all over the world. Denmark is one of the happiest countries in the world, and we even enjoy our way to work each morning more than 50% of Copenhageners cycle to work every day and Denmark has more than 12, 000 km of cycle tracks and lanes. What makes me proud as well, is that Denmark are pioneers in renewable energy, such as wind power. Today a substantial share of the wind turbines in the world are produced by Danish manufactures.
WHAT CAN YOU PROMOTE ABOUT YOUR COUNTRY?
In Denmark, we have clean tap water. In Denmark, around 99% of our tap water is based on groundwater, which is dawn from aquifers, located below our Danish subsoil. It is so clean, that it is not necessary to add chlorine to purify it. Denmark has one of the best healthcare system in the world if offers frees emergency healthcare for visitors from all over the world. Denmark has a fantastic cycle culture! We cycle almost everywhere this cultures is one of the essential things, that keeps the total health of Denmark positive. Denmark is a water country. We have a lot of coastlines, and wherever you are placed in Denmark, you are never more than 52km from the ocean! One of the most famous authors in the world is Danish! Hans Christians Andersen, who wrote "The little Mermaid", "The Snow Queen", The Ugly Duckling" and so on.