Age: 24
Height: 174 cm
Measurements: 90 cm - 61 cm - 93 cm
Profession: Legal Consultant
Hometown: Copenhagen
Language/s Spoken: English, Scandinavian, Serbian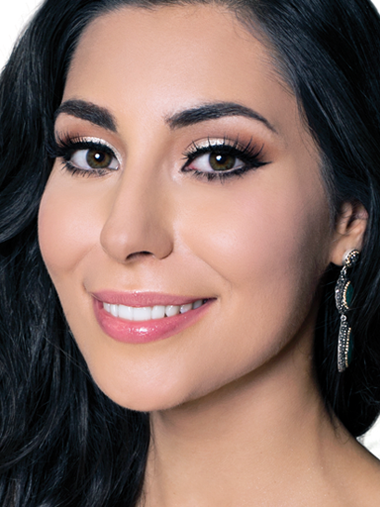 DESCRIBE YOUR CHILDHOOD GROWING YEARS (8-13 YEARS OLD)
I have had a good childhood surrounded by a lot of good friends and family. When I was 12 years old, my family moved to another city where I had to start in a new school and create new friends. This has been the hardest time in my childhood.
ANY SPECIAL STORIES OR FACTS ABOUT YOUR FAMILY?
My family has a very tight bond. We love joking with each other and are very loving.
WHAT IS THE MOST UNUSUAL THING YOU HAVE EVER DONE?
One of the most personal, challenging and unusual thing for me, is participating in Miss Denmark. It has been unusual for me because most of my life have been focusing on career and school. During this time I have always felt that something is missing and participating in a beauty contest has been out of my usual comfort zone. This has given me much more insight in who I am and much more.
WHAT MAKES YOU PROUD OF THE COUNTRY YOU ARE REPRESENTING?