Age: 19
Height: 178 cm
Measurements: 86 cm - 63 cm - 88 cm
Profession: High School Student
Hometown: Chrudim
Language/s Spoken: Czech and English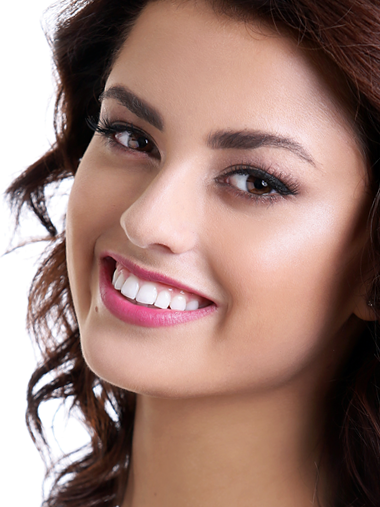 DESCRIBE YOUR CHILDHOOD GROWING YEARS (8-13 YEARS OLD)
I grew up in the countryside with my family surrounded by the nature, forest and lake. We had many animals around us e.g. sheep, dogs, cats and wild animals too. I was an outsider in the garden all the time when my parents called me home I usually didn't want to go. I remember those times very often and I miss it a lot.
ANY SPECIAL STORIES OR FACTS ABOUT YOUR FAMILY?
One of the interesting things is that my great grandpa was a Croatian and although I have two older sisters only I take after my Croatian ancestors. My two sisters they completely differ from me as they have a blond hair and blue eyes.
WHAT IS THE MOST UNUSUAL THING YOU HAVE EVER DONE?
Probably making an application for Czech Miss because thanks to that I can now experience such amazing things.
WHAT MAKES YOU PROUD OF THE COUNTRY YOU ARE REPRESENTING?
Even though the Czech Republic is a small country it has so much to offer – doesn't matter if you prefer beauties of nature or historical places. There are so many beautiful places you can see. I'm proud that I can represent my beautiful country in the world beauty pageant.
WHAT TRIVIA ABOUT YOURSELF WOULD YOU LIKE TO SHARE?