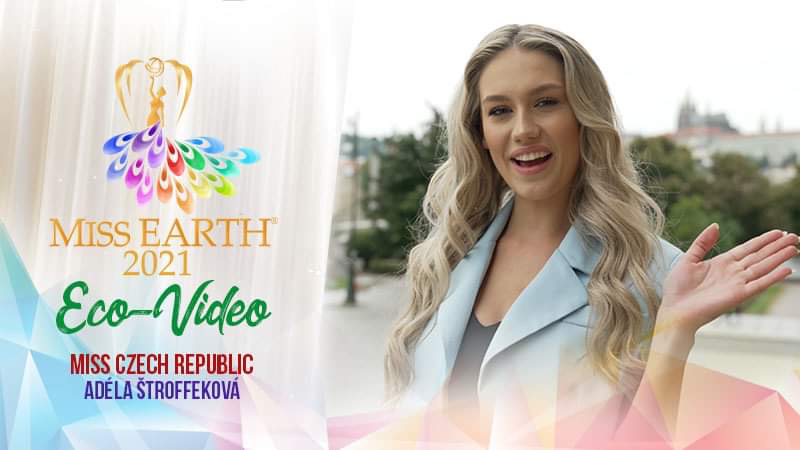 Age: 19
Height: 172 cm.
Measurements: 35 in - 24 in - 36 in
Career / Education: University Student
"I enjoy working with children. I love the feeling of passing on my experience and knowledge to them. Children are very grateful and they show you love."

DESCRIBE YOUR CHILDHOOD/GROWING YEARS
I am lucky that I had really beautiful childhood and in this period, when I became a young lady, I had all the support from my parents.
WHAT IS YOUR MEMORABLE MOMENT?
When I was admitted to Charles University. This school has been my dream since elementary school, so it is a moment that I will remember forever.
ANY SPECIAL STORIES OR FACTS ABOUT YOUR FAMILY?
I come from a big family, my parents are married for 25 years and I have beautiful younger sister Linda. My family support me very much.
WHAT IS THE MOST UNUSUAL THING YOU HAVE EVER DONE?
I secretly signed up for the Miss Czech Republic. I told my parents about it only when I advanced to the finals.
To have more greenery, parks and forest parks in the cities. Specifically, in the capital city, where I live, green areas are increasingly being filled with large buildings and houses.
WHAT TIPS CAN YOU SHARE TO PROMOTE ECOTOURISM & CLIMATE CHANGE?
I personally try to transport around the city by public transport. I have a car, but an electric one, which does not damage the air so much.
WHAT MAKES YOU PROUD OF YOUR COUNTRY?
I am especially proud of the history and monuments that you will find in Czech Republic. We adhere to tradition, we have low crime, clean cities, low unemployment and excellent quality of life.
WHAT CAN YOU PROMOTE ABOUT YOUR COUNTRY?
I love exercise and all kinds of sports. I try to make sure there is a varied and balanced diet and makes sure that I get enough sleep. And above all good mood and laughter.
WHAT TRIVIA ABOUT YOURSELF WOULD YOU LIKE TO SHARE?