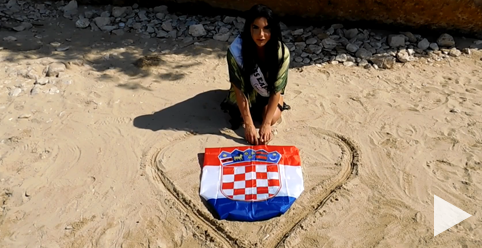 Age: 25
Height: 173 cm
Measurements: 94 cm - 66 cm - 97 cm
Profession: Pre-School Teacher
Hometown: Zagreb
Language/s Spoken: Croatian, English, German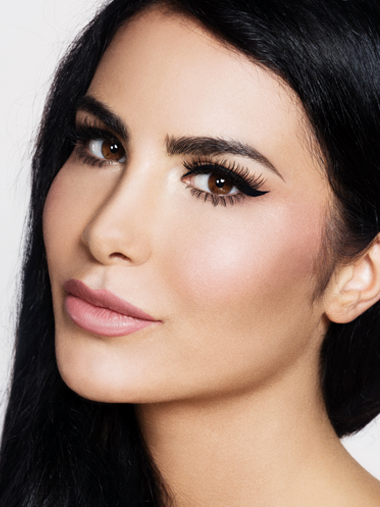 DESCRIBE YOUR CHILDHOOD GROWING YEARS (8-13 YEARS OLD)
I lived in a small village, in a huge house. My friends were always around, just like my older brother, and we played in our garden. I was always really competitive, in school, or any game I played with others. Teachers really loved me, because I was so engaged during classes and went to competitions in Croatian language and Chemistry. In every subject I had an A, and loved reading books outloud to my mom, just as writing essays. My best friends lived two houses away, and we had our own world where we played "queens of the universe". Summer was my favorite time of the year (and still is). Swimming was my main activity all day long, 'cause my father built a pool in the backyard of our house. What I like most about my childhood is using creativity in everything I did, trusting my gut feeling and dreaming big.
ANY SPECIAL STORIES OR FACTS ABOUT YOUR FAMILY?
I have lots of family members, especially on my fathers side, six aunts, fourteen cousins, so it's always fun when we have a reunion, mostly during holidays. Every Christmas, we all fly home, to my grandma's house. My grandfather is the best story teller, making history fun. Then my mom likes to sing, while my father plays the guitar. We play various games in and outside, have a blissful time together.
WHAT IS THE MOST UNUSUAL THING YOU HAVE EVER DONE?
The most unusual thing I've ever done is auditioning for a talent show when I was 16, made me so exited. Also, bungee jumping. I love adrenalin rush.
WHAT MAKES YOU PROUD OF THE COUNTRY YOU ARE REPRESENTING?
What makes me proud about Croatia is it's natures wonders, especially the seaside of my country. Lot of people who traveled around the world say that they've never experienced that kind of beauty like in Croatia. Also, kindness of the people, ready to help you with anything you need.
WHAT TRIVIA ABOUT YOURSELF WOULD YOU LIKE TO SHARE?