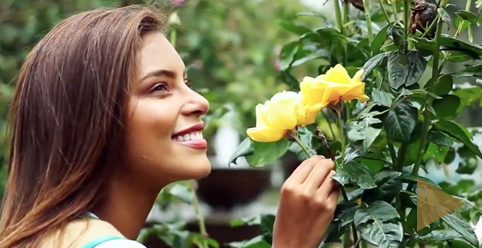 Age: 24
Height: 175 cm
Measurements: 88 cm - 63 cm - 92 cm
Profession: International Relations Student
Hometown: San Andres
Language/s Spoken: Spanish, English, Italian and French
Valeria traveled to over 30 countries, wherein she to discovers new ecosystems and admire nature and at the same time.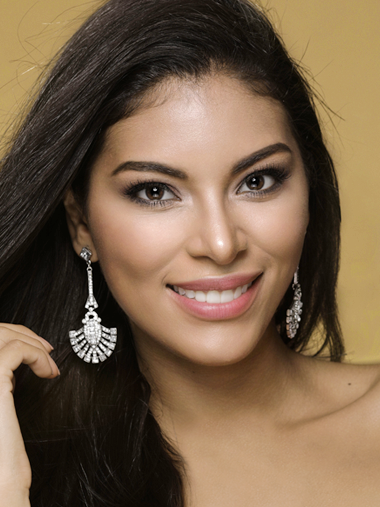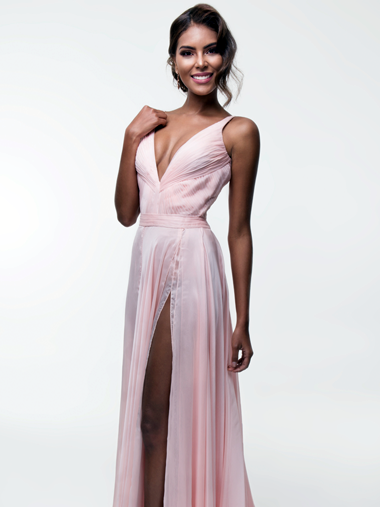 DESCRIBE YOUR CHILDHOOD GROWING YEARS (8-13 YEARS OLD)
I grew up in a beautiful island called San Andres, my childhood was cheerful, and I was always surrounded by nature and the sea, I enjoyed practicing sports, I swam at the beach, I skated around the island with my dad, my brother and i rode horses and all my family did senderism the weekends. I was and still am a girl very close to my family, we did everything together and this has made me a solidary, grateful and empathic person.
ANY SPECIAL STORIES OR FACTS ABOUT YOUR FAMILY?
We are very close, I have two younger brothers, Salomé and Javier. My parents always create on us love for music, and because we live in a caribbean island they always inculcated us admiration for the music of the region. my brothers and I play music together, javier play the drums, salome play the flute and the violin, and my mother and I sing. We also enjoy traveling together, this give me the opportunity to learn about different cultures and to show the colombian culture as well.
WHAT IS THE MOST UNUSUAL THING YOU HAVE EVER DONE?
The most unusual thing I have ever done ocurred when I travel to India. I went to the Ganges River and i attended the ritual of cremation of the deads and how their families confront this situation with peace.
WHAT MAKES YOU PROUD OF THE COUNTRY YOU ARE REPRESENTING?
Colombia is an example of a multicultural and biodiverse country, we are always looking for strategic actions to preserve nature and guarantee a sustainable development, so we can enjoy our natural resources while protecting the environment. An example of that is that we support, and we implemented the sustainable development goals to transform not just our country but the world which is suffering impacts from climate change.
WHAT TRIVIA ABOUT YOURSELF WOULD YOU LIKE TO SHARE?