Age: 26
Height: 173 cm
Measurements: 34.6 in - 24 in - 37 in
Career / Education: Actress
"I am very spiritual person, that's a very big part of my life, I am an artist and through art my ideal is to contribute to the world, doing my part to make it a better place."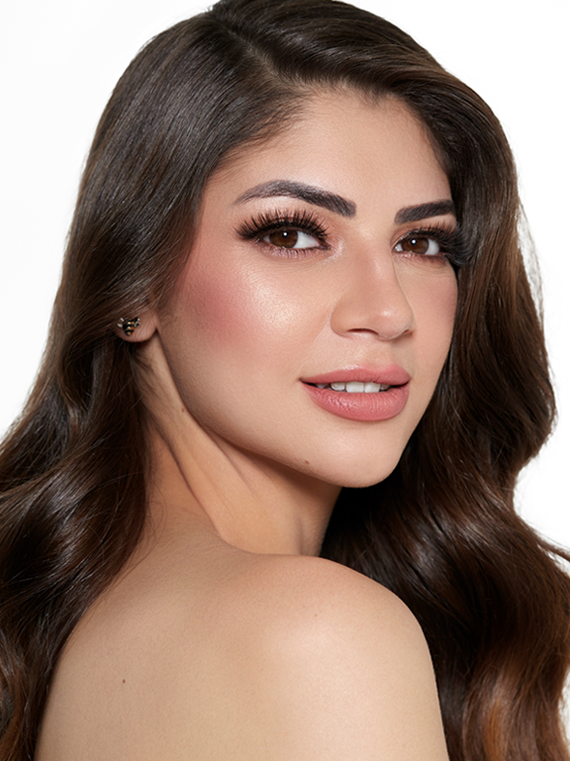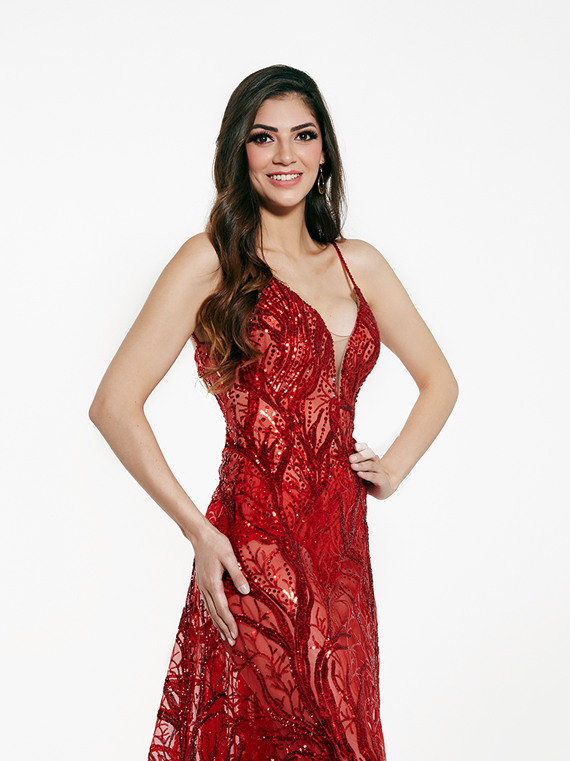 DESCRIBE YOUR CHILDHOOD/GROWING YEARS
For my mom's job we had to move to Ecuador when I was 8 years old, so I had to leave my family and my friends for a better future. Then I had to adapt myself to a new culture, new costumes, etc. But I was able to overcome the difficulties and learn about what a new country can offer you. I consider myself a very lucky person because I was a happy little girl, no matter the circumstances I always was surrounded by love. Then at 12 years old, we move to Mexico and I had to do the same all over again. I learned to be a migrant and to adapt to different circumstances at a very young age.
WHAT IS YOUR MEMORABLE MOMENT?
I have a lot, but something that I remember right now was my first concert, that was so special. I can still feel the excitement before going on stage for the first time, It was a very cold winter in France, I was 19 years old and that night was so magical that there I knew I was an artist.
ANY SPECIAL STORIES OR FACTS ABOUT YOUR FAMILY?
When I was little we always went on vacation to Mindo, in Equador. It was a natural place, we slept in cabins in the middle of nature. I remember I loved to go with my family and disconnect us from the world to connect with nature. There was no signal, but there were many insects. My mom and brother hated to go, it was a stressful vacation for them, but my stepfather and I were very happy, we were in our element. My grandfather used to sing opera, he used to listen Frank Sinatra and he that's how I discovered the jazz and I felt in love with music.
WHAT IS THE MOST UNUSUAL THING YOU HAVE EVER DONE?
Backpacking through Europe without money, enjoying nature and sharing amazing moments with wonderful people that life put me on the road.
I defend nature, as a human being we have the responsibility to coexist with the pachamama, living in harmony with the planet. And I believe in humanity.
WHAT TIPS CAN YOU SHARE TO PROMOTE ECOTOURISM & CLIMATE CHANGE?
We should increase the knowledge of the protected areas and sustainability issues amongst all those involved in tourism. Also we could give economic value to ecosystem services that protected areas.
WHAT MAKES YOU PROUD OF YOUR COUNTRY?
Colombia is a country where people spread their joy regardless of the circumstances. We are people very resilient, and with lot of passion and I think we could use those skills for the benefit of the Earth, to protect all the biodiversity and the wonderful nature that we have.
WHAT CAN YOU PROMOTE ABOUT YOUR COUNTRY?
We have so many spectacular places and activities to promote that is hard to chose, but here I show you some of my favorites:
- Diving in Providencia y Santa Catalina (Caribbean Sea) this World Biosphere Reserve with the sea of seven colors.
- Rafting in the Amazon. It is a paradise with a thick jungle and strong rivers, with multiple natives communities and with unforgettable places. The queen of world nature.
- Our country is home to the greatest diversity of birds in the world
- See the impressive spectacle offered by the humpback whales, which can be up to 16 meters long, takes place between the months of July and November, when hundreds of these imposing cetaceans arrive in the warm Colombian waters to give birth to their young
- Take a bathe in a flow as colorful as a rainbow in Caño Cristales, La Macarena
WHAT TRIVIA ABOUT YOURSELF WOULD YOU LIKE TO SHARE?