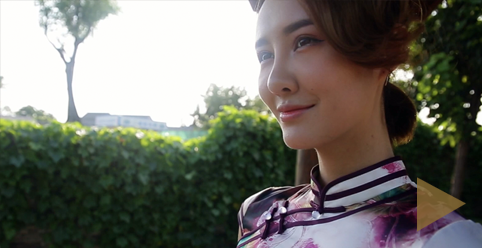 Age: 21
Height: 179 cm
Measurements: 84 cm - 61 cm - 90 cm
Profession: Model
Hometown: Beijing
Language/s Spoken: Chinese and English
Miss Earth gave Guo a new understanding of beauty contests and a deeper understanding in environmental protection.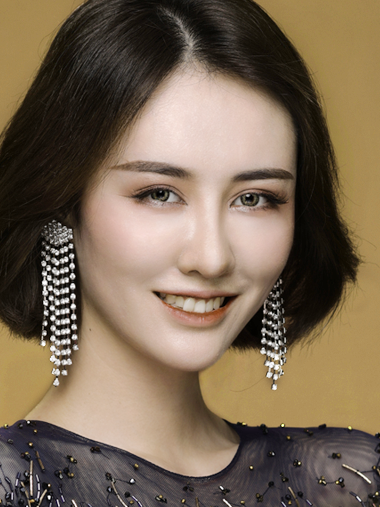 DESCRIBE YOUR CHILDHOOD GROWING YEARS (8-13 YEARS OLD)
I came to Beijing at the age of 1. Although I was born in Gansu province, I can still describe myself as a girl from Beijing.I studied in Shijing Mountain primary school. I learned dancing as well as painting, flute and piano for five years.
ANY SPECIAL STORIES OR FACTS ABOUT YOUR FAMILY?
I come from a divorced family and am raised by my father . When I was very young, my father taught me to be kind, honest, brave and how to behave in my growing. My parents' divorce had a big effect on me, but I used my grades to prove myself. At the same time, it also proved that divorced families can cultivate excellent people.
WHAT IS THE MOST UNUSUAL THING YOU HAVE EVER DONE?
When I was in primary school, my father took me to experience life in Huining county, in the middle city of Gansu province,which is the poorest place in China. There are few roads and rugged mountain roads everywhere. The people there were forced to live on bran and vegetable, but they did not care or complain. Every face was pure and happy that I had never seen before.

All I could do was to send them stationery, clothes and food. But I think that's probably the most extraordinary thing I've ever done
WHAT MAKES YOU PROUD OF THE COUNTRY YOU ARE REPRESENTING?
During the 10 years since the successful hosting of the Olympic Games in 2008, China' rapid development of economic level, technological innovation and the information age has made it to be a world marvel. The payment methods of WeChat and Alipay have brought great convenience to the travel consumption of our people. I believe our country will be getting better!
WHAT TRIVIA ABOUT YOURSELF WOULD YOU LIKE TO SHARE?