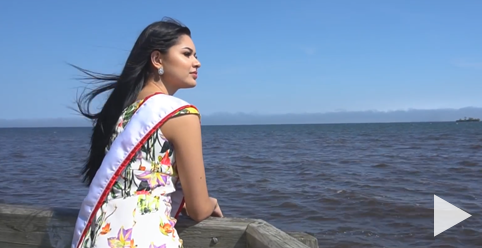 Age: 22
Height: 181 cm
Measurements: 74 cm - 66 cm - 96 cm
Profession: Registered Nurse
Hometown: Thunder Bay
Language/s Spoken: English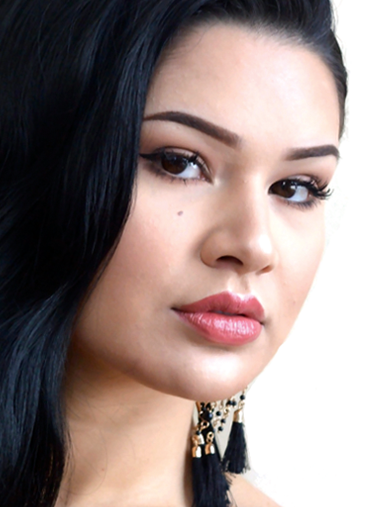 DESCRIBE YOUR CHILDHOOD GROWING YEARS (8-13 YEARS OLD)
When I was 11 years old I won a Model Search in my hometown Thunder Bay, and that was when I began to show an interest in modeling, makeup and fashion. I grew up taking modeling classes, dance classes (ballet, tap, jazz, cabaret, and pointe), singing lessons, guitar lessons, piano lessons and participating in Filipino cultural dancing. When I wasn't busy with school or lessons, you would often find me sketching or with my nose in a book. I was very lucky to have travelled to the Philippines with my mom throughout my growing years to visit the other half of my family.
ANY SPECIAL STORIES OR FACTS ABOUT YOUR FAMILY?
My father comes from a family of 7 and my mother a family of 10, and I am their only child. My father is Canadian and my mother is Filipino. My parents met because they were international pen pals.
WHAT IS THE MOST UNUSUAL THING YOU HAVE EVER DONE?
The most unusual thing I have ever done is when I went swimming with whale sharks in Oslob, Philippines last year. I was terrified to be swimming in such close proximity to such giant creatures, but it ended up being an incredible experience that I will never forget.
WHAT MAKES YOU PROUD OF THE COUNTRY YOU ARE REPRESENTING?
Canada makes me proud because it is a cultural mosaic that welcomes and accepts individuals from across the world. Canada has over 200 languages spoken from coast to coast, and fully embraces the unique cultures and traditions that each person has to offer.
WHAT TRIVIA ABOUT YOURSELF WOULD YOU LIKE TO SHARE?