Age: 27
Height: 177 cm
Measurements: 34 in - 28 in - 38 in
Career / Education: Certified Public Accountant
"Over the past 4 years, I have raised over $13,000.000 USD, made possible by strangers passing by, just by doing something that I love to do. You will find me out on the streets dancing every single week. This is just the beginning."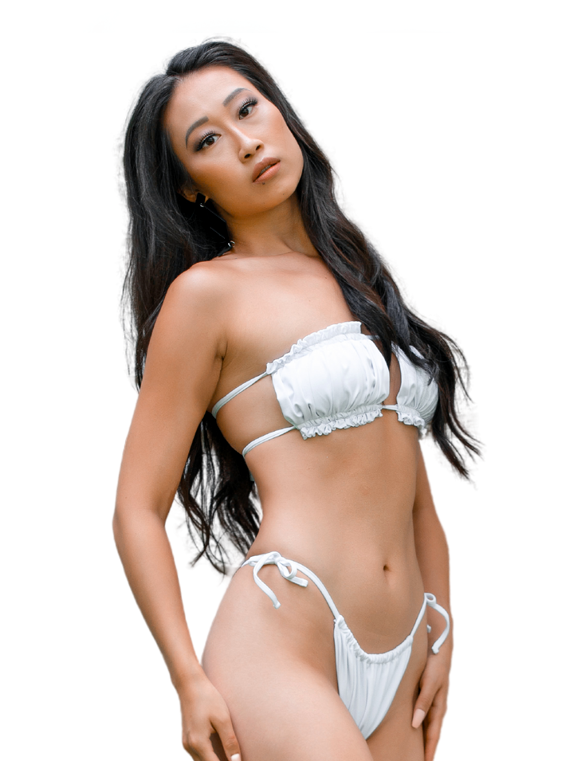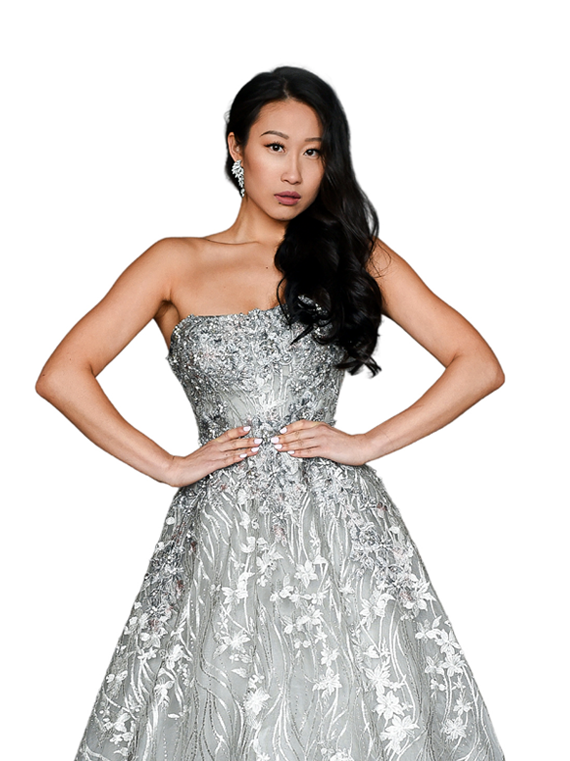 DESCRIBE YOUR CHILDHOOD/GROWING YEARS
One of the experiences that really defined my childhood growing up was moving around a lot due to my family and always switching schools as a result.

In my academic career, I have attended a total of 13 different schools and I remember every single school so vividly. I am a very extroverted person and find much enjoyment from social interactions. Every time I had to move again, it tore my heart to have to say goodbye and I could never hold back the tears. People, places, and communities really grow on me and I am someone who really cherishes the connections you make in life.

Although it was a very challenging experience, I am an optimist that sees the best in every situation. Being the new kid in class every year has taught me so many interpersonal skills and really pushed me to grow outside of my comfort zone. It is because of this that I now have no reservation when meeting strangers and no anxiety in public speaking.

I kept all the goodbye cards, the best friend necklaces, the last day photos, and everyone's names. One of the most amazing aspects of humanity is our capacity to connect emotionally and form social bonds. To experience life is to feel the full range of emotions that we can feel.
WHAT IS YOUR MEMORABLE MOMENT?
One of my most memorable moments is when my dad cheered for me at my very first beauty pageant. I was 15 years old and competing in the provincials of Miss Teen Canada. Coming from a very traditional and conservative family, I broke a lot of norms by choosing to pursue pageantry. It was a very foreign subject to my family and it definitely took them by surprise. For most of my preparations, I felt like I was alone in this journey of chasing my passions and dreams. It was not until I watched my crowning video later that I realized my dad for me. Although it took some time and adjustment for my family to understand the empowering platform that I see in pageantry, I am glad that they always support me in everything that I do.
ANY SPECIAL STORIES OR FACTS ABOUT YOUR FAMILY?
I have two younger siblings: my sister is 9 years younger than me and my brother is 14 years younger. Although we have such a significant age difference, we are all actually very close and we do everything together. Growing up with them has taught me so much about sharing and caring for others.
WHAT IS THE MOST UNUSUAL THING YOU HAVE EVER DONE?
One of the most unusual things that I have ever done is going on a reality TV dating show to search for love. It took a lot of courage to put myself out there on national TV but I do believe that there is someone out there for everyone. Love is a universal language that we all speak and a universal bond that we all share. Although I did not receive the final rose, I learned so much through the experience and became a stronger person. It is important to reflect on every life experience and come out with lessons learned as well as personal growth.
One of the environmental advocacies that I am very passionate about is reducing air pollution. Transportation is one of the largest sources of air pollution in Canada. I really want to encourage everyone to take public transportation whenever possible. As a Toronto Subway Musician, I provide live entertainment to millions of commuters everyday, hoping to brighten everyone's travels. A lot of people would be surprised to know how convenient, easy, and environmentally-friendly public transportation can be. I want to be a positive role model and remind others that a little effort from everyone goes a long way. When each and everyone of us truly believes in the impact that we can make, that is when we can spark societal change.
WHAT TIPS CAN YOU SHARE TO PROMOTE ECOTOURISM & CLIMATE CHANGE?
Change is not easy, but it is also not impossible. In order to change the mindset of society, change needs to be implemented in a way that does not hinder convenience or efficiency. One tip that I would share with others is to do something, even something small, instead of doing nothing at all. If we can all make a small effort, together, that goes a long way. For example, sustainable fashion is becoming a growing concern around the planet. No matter where in the world you are touring, remember to shop local. Look for local products that are ethically-sourced and locally-made. If we all make the simple decision to shop consciously, that can create a huge impact as a society.
WHAT MAKES YOU PROUD OF YOUR COUNTRY?
One of the things that makes me most proud of my country is the culture of kindness that is embedded in us. Canada has made great strides towards inclusivity, diversity, and acceptance. We demonstrate a positive example of what it means to celebrate not only our similarities, but also our differences. No matter where you come from, you can find your home here in Canada. We see beauty in diversity.
WHAT CAN YOU PROMOTE ABOUT YOUR COUNTRY?
Canada is a vast land abundant in natural resources and earthly beauty, making us an attractive tourism destination. Wildlife tourism is an integral part of Canadian tourism and it is something that you will notice even in your daily activities. When I was studying at the University of Toronto, my daily walks across campus were always greeted by families of deer. They inhabit the same communities as us and we share the same space. That is the most amazing part about Canada - you are always surrounded by amazing wildlife and natural beauty.
WHAT TRIVIA ABOUT YOURSELF WOULD YOU LIKE TO SHARE?
Outside of the traditional scope of talents that you would see in a talent show, one unique talent I have is being able to survive by myself in the wild.

I have a pretty extensive knowledge on wild plant identification and if we walked down the street together, I can show you which ones are edible. I find it all so interesting and I am constantly researching to learn more about foraging. When I'm walking down the street, I cannot help but look at all the foliage around me. Others may assume I'm weirdly staring at grass but to me, our beautiful planet is a wonder of exciting discoveries. How could you sit at home watching TV when the world is out there waiting to be explored!

I welcome you to my hometown and to go on an adventure with me!