Age: 20
Height: 173 cm
Measurements: 86 cm - 66 cm - 91 cm
Profession: Grade 12 Student
Hometown: Phnom Penh
Language/s Spoken: Khmer
Keo strongly believes that the Kingdom of Cambodia is one of the very few countries today that remains to be close to nature.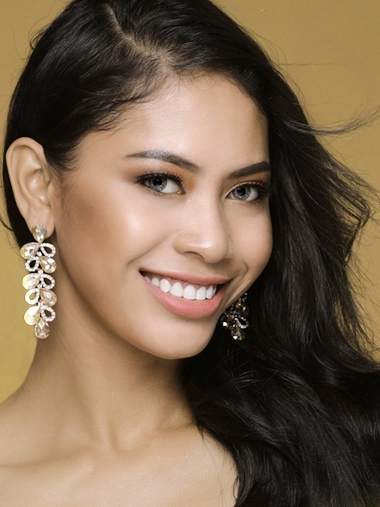 DESCRIBE YOUR CHILDHOOD GROWING YEARS (8-13 YEARS OLD)
My childhood is quite different from most people, because I grew up in an orphanage. That said, I'm still very thankful because I wouldn't have become the strong and compassionate person that I am now if it wasn't for this experience.
ANY SPECIAL STORIES OR FACTS ABOUT YOUR FAMILY?
Growing up without any parents, I'm very close with my two sisters. I love and respect them, and I also consider them as my best friends. I hope that by joining Miss Earth, I will make them proud of me.
WHAT IS THE MOST UNUSUAL THING YOU HAVE EVER DONE?
Actually, joining the Miss Cambodia 2017 pageant is probably the most unusual thing that I have ever done. I'm naturally shy and quiet, so when I joined Miss Cambodia, everyone was surprised. But I joined because my sisters encouraged me to, and I'm glad I did because I feel that it helped me become more confident.
WHAT MAKES YOU PROUD OF THE COUNTRY YOU ARE REPRESENTING?
My fellow Cambodians, my people, are what makes me truly proud about my country. Cambodians have faced many challenges, and yet we remain strong, compassionate and – most importantly – united. I'm proud of my people. I'm proud to be a Cambodian.
WHAT TRIVIA ABOUT YOURSELF WOULD YOU LIKE TO SHARE?