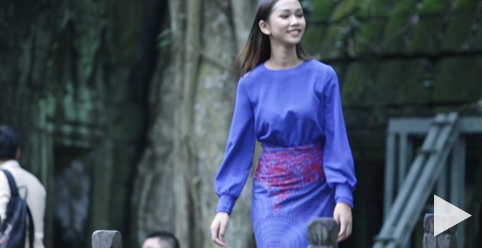 Age: 18
Height: 172 cm
Measurements: 81 cm - 61 cm - 86 cm
Profession: Model and Student
Hometown: Sihanoukville
Language/s Spoken: Khmer and English
DESCRIBE YOUR CHILDHOOD GROWING YEARS (8-13 YEARS OLD)
I used to stay in Sihanoukville – famous for white sand beach in Cambodia. Then we moved to Phnom Penh – the capital, when i stayed with my aunt.
ANY SPECIAL STORIES OR FACTS ABOUT YOUR FAMILY?
I stayed with my aunt because both my parents have to work in Thailand. I seldom see them, they only come home during special holidays.
WHAT IS THE MOST UNUSUAL THING YOU HAVE EVER DONE?
I travelled to Vietnam for a fashion show without a passport. I only got ID for border pass.
WHAT MAKES YOU PROUD OF THE COUNTRY YOU ARE REPRESENTING?