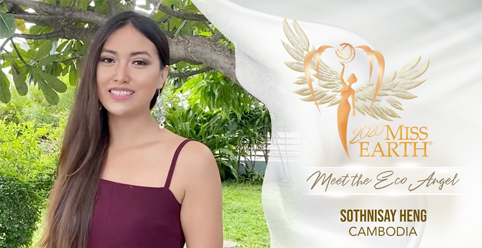 Age: 24
Height: 170 cm
Measurements: 36 in - 26 in - 37 in
"Joining pageants for me is like my responsibility in order to help promote my country."
DESCRIBE YOUR CHILDHOOD/GROWING YEARS
I went to Australia to finish my Elementary School when I was young. I lived in a new country and new environment. It was special and memorable for me.
WHAT IS YOUR MEMORABLE MOMENT?
Once we had a family outing in the beach and I got lost. It took me more than 4 hrs until I found my family again. It was a moment I realized how important the family is.
ANY SPECIAL STORIES OR FACTS ABOUT YOUR FAMILY?
We make fun with each other as family but we always stay together. We are fun to be with so basically we are a happy family.
WHAT IS THE MOST UNUSUAL THING YOU HAVE EVER DONE?
The most unusual thing I have done was eating raw Octopus in South Korea. It was a moment of cultural experience and experiencing food delicacies from other country. I love it.
My advocacy is Youth Education. Encouraging young women to pursue higher education.
WHAT TIPS CAN YOU SHARE TO PROMOTE ECOTOURISM & CLIMATE CHANGE?
We have to explore the environment and think about sustainable development.
WHAT MAKES YOU PROUD OF YOUR COUNTRY?
My People! We are one of the most kindest. We will help you even if we don't know you.
WHAT CAN YOU PROMOTE ABOUT YOUR COUNTRY?
We are famous for cultural sites but what I want to promote is our healthy and delicious food.
WHAT TRIVIA ABOUT YOURSELF WOULD YOU LIKE TO SHARE?