Age: 28
Height: 175 cm
Measurements: 34 in - 25 in - 37 in
Career / Education: Model Agency Director
"Many people know me as the organizer of various charity events. We help people who find themselves in difficult life situations."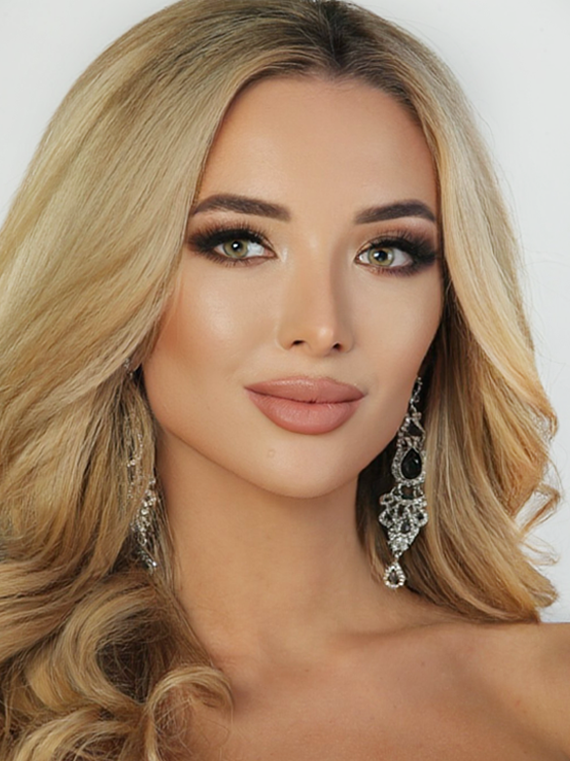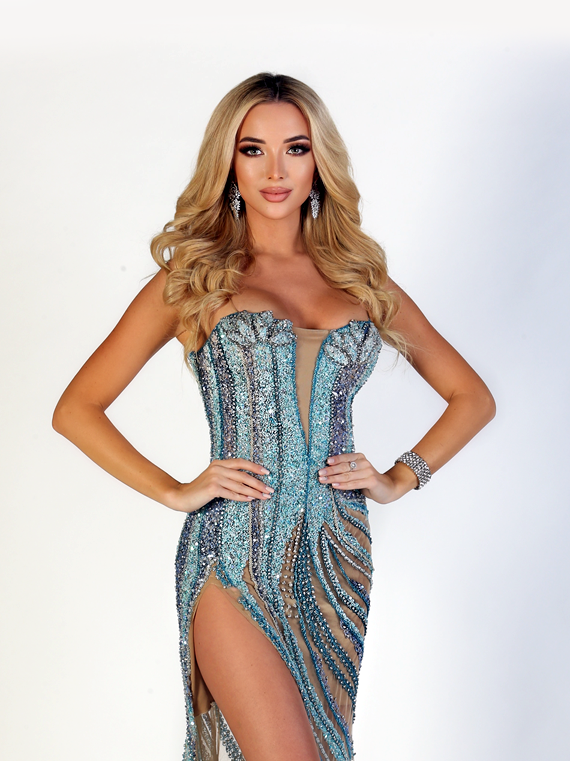 DESCRIBE YOUR CHILDHOOD/GROWING YEARS
My childhood was happy, I led it near the sea, enjoying nature and enjoying every day with my school friends. I was engaged in dancing, so I often took part in many competitions. I loved to travel every summer to the camp.
WHAT IS YOUR MEMORABLE MOMENT?
I learned to ride a bike, and no one told me how to stop. When I picked up speed and the road began to end, I fell into the water from the sea dock. It was very funny.
ANY SPECIAL STORIES OR FACTS ABOUT YOUR FAMILY?
My grandparents became heroes of the Great Patriotic War of 1941-1945.
WHAT IS THE MOST UNUSUAL THING YOU HAVE EVER DONE?
At the age of 18 I jumped from parachute myself, without an instructor.
I very calmly assess the situation and firmly accept the decision, I like to carry on business to the end in order to get 100% result.
WHAT TIPS CAN YOU SHARE TO PROMOTE ECOTOURISM & CLIMATE CHANGE?
I have visited more than 30 countries of the World. And I deeply studied the problem of each country, and I know one thing for sure! A woman is a source of strength and energy on the planet, and only together we can save our planet for the future of our children. Each of us wants to live in a clean and beautiful planet, so everyone should start with themselves. It's easy to be clean and live in the clean and beautiful Planet.
WHAT MAKES YOU PROUD OF YOUR COUNTRY?
Bulgaria is a beautiful mountainous country and tourism today is an integral part of the country's economy. Modern ski resorts like Vitosha, Pamporovo, Bansko and Borovets attract the attention of many foreign tourists. Bulgaria has beautiful landscapes and beaches, at the moment, it is a truly heavenly place.
WHAT CAN YOU PROMOTE ABOUT YOUR COUNTRY?
Bulgaria is becoming more and more popular not only in the West, but also in the CIS countries. On the territory of Bulgaria there are many different tourist routes, mountainous, water, hiking, horseback riding, cycling, automobile. The region has not only unique natural opportunities, but also an extraordinary cultural and historical heritage. Great prospects for development in the field of youth, family tourism (sports, ecotourism, adventure, religious, conference tourism, thematic, individual educational).

Bulgaria is recognized as the most promising recreational zone (health resort) in Europe, here it is possible to provide year-round (non-seasonal) tourist services. Tourism in Bulgaria is of particular importance because it combines modern infrastructure with unique historical and cultural aspects. Bulgaria is a land of mountains, waterfalls, healing waters, living traditions. The development of rural tourism for Bulgaria is extremely important. Rural green tourism is a specific holiday in the countryside, in the private sector.
WHAT TRIVIA ABOUT YOURSELF WOULD YOU LIKE TO SHARE?