Age: 18
Height: 172 cm
Measurements: 91 cm - 66 cm - 94 cm
Profession: Senior High School Student
Hometown: Banja Luka
Language/s Spoken: Serbian and English
Nadja owns three dogs, one cat and a parrot as pets.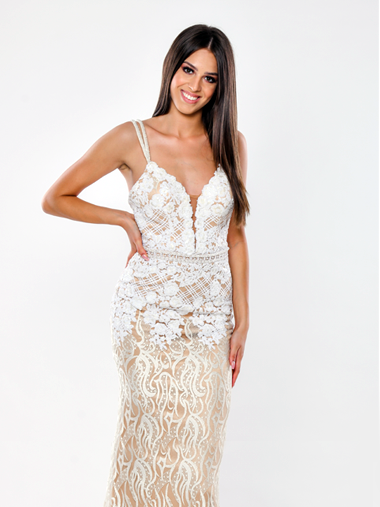 DESCRIBE YOUR CHILDHOOD GROWING YEARS (8-13 YEARS OLD)
When I was little I used to play with Bratz dolls all the time . Also, I used to play with my friends all day long. It was unforgettable time.
ANY SPECIAL STORIES OR FACTS ABOUT YOUR FAMILY?
We all into body building.
WHAT IS THE MOST UNUSUAL THING YOU HAVE EVER DONE?
When I was tittle I used to pick up the animals from street and bring them home.
WHAT MAKES YOU PROUD OF THE COUNTRY YOU ARE REPRESENTING?