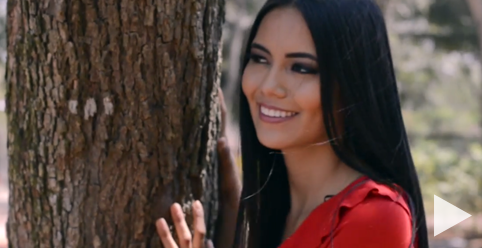 Age: 18
Height: 176 cm
Measurements: 84 cm - 66 cm - 84 cm
Profession: Model
Hometown: Curumechaca
Language/s Spoken: Spanish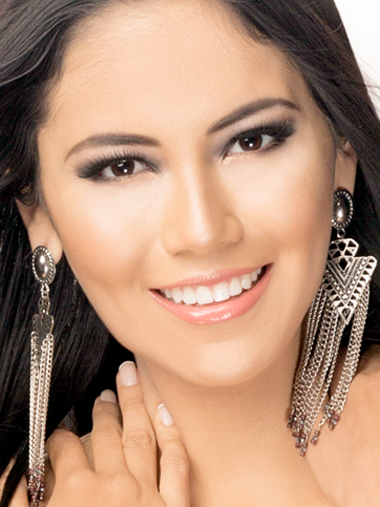 DESCRIBE YOUR CHILDHOOD GROWING YEARS (8-13 YEARS OLD)
I had a very happy childhood, I remember that next to my house I had lot of neighbors and we used to play in the streets, also my parents motivated me to do sport, so I played volleyball and I still doing it. What I think is interesting is that I was overprotected from my parents, they take care of me too much.
ANY SPECIAL STORIES OR FACTS ABOUT YOUR FAMILY?
My mother has 5 sisters so I am always with them, it seems to me like having 5 mothers.
WHAT IS THE MOST UNUSUAL THING YOU HAVE EVER DONE?
I would have never imagine that I was going to be a beauty queen, I was in a very strict school. Was my first time with high hills and bikini. I was afraid in the beginning, now I am getting use to all this in my life.
WHAT MAKES YOU PROUD OF THE COUNTRY YOU ARE REPRESENTING?
I consider that in my country, we take care our wealth, we protect our touristic places and also we promote a responsible tourism and we keep our cultures and traditions.
WHAT TRIVIA ABOUT YOURSELF WOULD YOU LIKE TO SHARE?