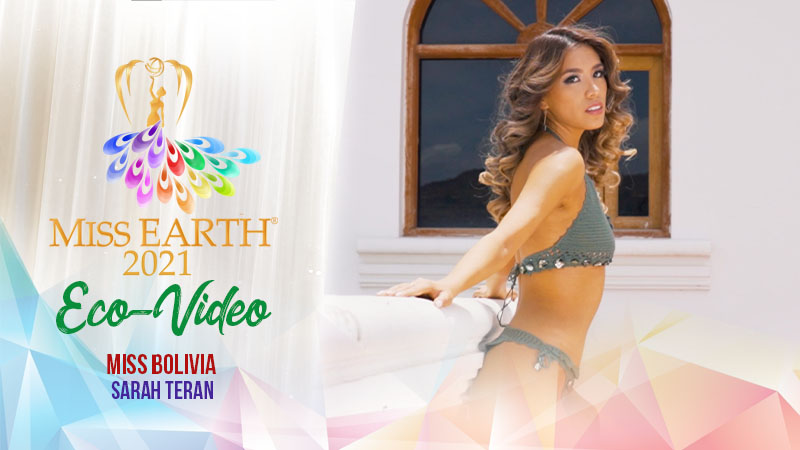 Age: 21
Height: 175 cm
Measurements: 34.5 in - 24 in - 36 in
Career / Education: Model and Law Firm Employee
"I would love to empower and support leaders across the globe by spreading this message: If you spend time supporting, guiding and sharing your knowledge with those around you, giving them the opportunity to achieve success, and if you care about their well-being and do all you can to help them attain their own success, you are a leader."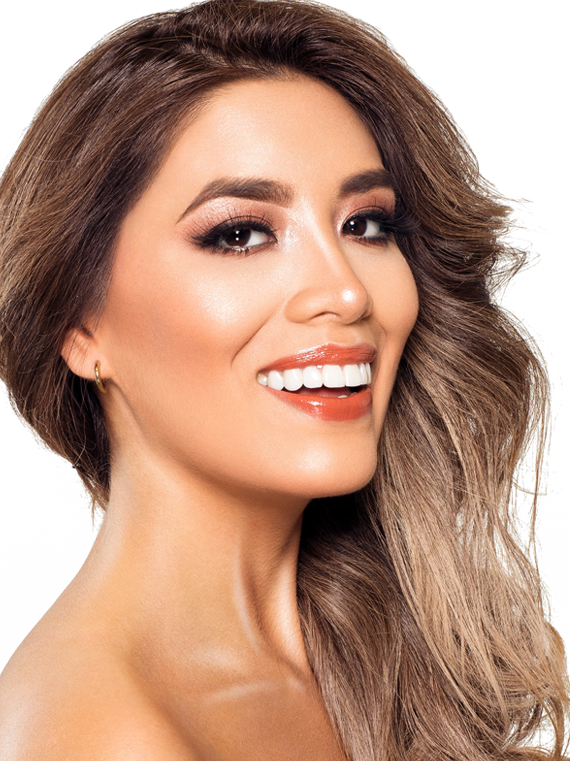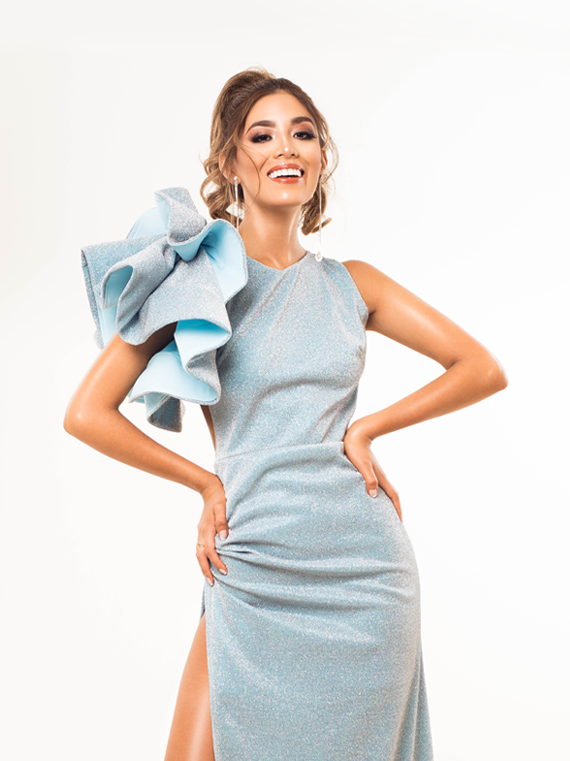 DESCRIBE YOUR CHILDHOOD/GROWING YEARS
I was a very patient young girl, always trying to support others, in my childhood I was very dreamy, in fact I grew up watching beauty pageants with my grandmother and I used to dream of one day having a crown. An anecdote is when I put on my mother's heels and makeup and went out screaming in the middle of a family reunion "I'm Miss Bolivia." On the other hand, my spirit of helping others was always present thanks to my aunt and the Rotary club, who taught me that no matter how small the action is, the impact will be great if you do it from the heart.
WHAT IS YOUR MEMORABLE MOMENT?
In life we have many memorable and special moments but the last I remember was when I traveled to China with my family, I would never forget the moment I saw them supporting me and screaming my name in the middle of an audience. It was an enormous venue, however, I've never felt nervous or alone because they made everyone else disappear with their love and support.
ANY SPECIAL STORIES OR FACTS ABOUT YOUR FAMILY?
They are very funny, warm and always capable of embracing change, they have inspired me to become the best version of myself. I'm happy to say that I've had an amazing grandmother who taught me about love and respect the natural environment, she loved plants and always said that the greatest gift that we have as humans is our planet.
WHAT IS THE MOST UNUSUAL THING YOU HAVE EVER DONE?
I've posed for an editorial photo-shoot on one of the coldest lakes in Bolivia. The Corani Lake is well known for the heavy numbness, the cold winds and the extremely low temperatures. I was freezing, so I focused on the goal, did my best and ended up making a beautiful fashion editorial. Fun Fact, I'll do it again.
Recycling, for me, is a way to make a difference in preserving the planet. When you are an advocate you need to understand that what your work is more than a job requirement or a professional responsibility. It's a calling and a lifelong mission. I'm also an advocate who spreads self-love and stands up for different causes like HIV and Cancer Awareness, Diversity and Respect, Women empowerment and how to Protect the Rainforest.
WHAT TIPS CAN YOU SHARE TO PROMOTE ECOTOURISM & CLIMATE CHANGE?
Visiting the most beautiful landscape of my country, being there and promoting them and of course using the social media. The people not only needs to see how beautiful the Earth is, they rather need to appreciate it, we have to use the media to educate our people on how to preserve the unique beauty of our lands, how to properly highlight the places to attract and maintain active tourism along with spreading the message about why is it important to protect and live in balance with nature. We cannot promote something that we don't understand and that we haven't experienced before, so that is why educating and using the media for this purpose is the root cause we need to unveil to see relevant changes.
WHAT MAKES YOU PROUD OF YOUR COUNTRY?
We have many things that can make me and my people proud of Bolivia. We have the most amazing landscapes in earth, LAGO TITICACA the higher navigable lake in the world, SALAR DE UYUNI the largest salt flat in the world, THE MADIDI NATIONAL PARK that is one of the most biologically diverse parks in the world with 5000 to 6000 species of flora, and like this examples we have more… but what makes me more proud is our people, we are so resilient, we are always able to find a way to overcome adversity. Bolivia is a magic parade of effort, hardworking people, beautiful places and mysticism. We are the sons and daughters from Pachamama (The Earth Mother), brothers and sisters of the Sun and the moon. Protecting the Earth is part of our history. The salt, the sand and the snow have been running through our veins since very ancient times.
WHAT CAN YOU PROMOTE ABOUT YOUR COUNTRY?
The Uyuni Salt Flats
Uyuni is easily one of the most beautiful places on the planet, the Salar de Uyuni stretches for miles in southwestern Bolivia, which is why they are recognized as the largest salt flats in the world.
Uyuni after the rainy season is also considered the largest natural mirror on Earth. You need to see it to believe it. We also have Lake Titicaca, one of our most precious treasures, it is the highest navigable lake and one of the largest lakes in the world. Lake Titicaca is a great tourist attraction for nature lovers, it is an ideal place for great photo shoots.
Last but not least we have our Madidi National Park, it is a national park located northeast of La Paz, Madidi National Park begins in the Andes and extends to the Amazon. When visiting the park you can see jaguars, monkeys, exotic bird species; Bolivia is one of the greatest enigmas in the world.
WHAT TRIVIA ABOUT YOURSELF WOULD YOU LIKE TO SHARE?