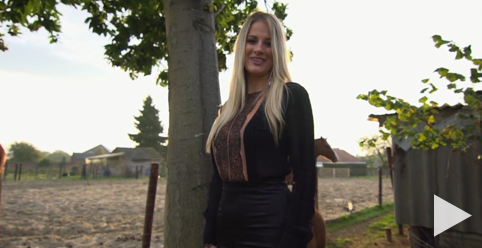 Age: 26
Height: 176 cm
Measurements: 88 cm - 71 cm - 85 cm
Profession: Nurse
Hometown: Smetlede
Language/s Spoken: English, Dutch, French
DESCRIBE YOUR CHILDHOOD GROWING YEARS (8-13 YEARS OLD)
I grew up on the country side together with my parents and my younger brother. When I was a little girl, I always dreamed of being a princess. I looked for a million times to all the Disney princes movies and played I was one of them. I also spent a lot of time with my grandmother. She is my superhero!
ANY SPECIAL STORIES OR FACTS ABOUT YOUR FAMILY?
My family is the biggest support I could ever wish for. They follow me in every step of the way and they always have my back. Recently my brother cured after years of being sick. Together we overcome the problems and now we are stronger then ever. I always try to chase my dreams and work for my goals. Even if everybody tells me it's not possible, I never give up. Because of that I'm a big example for my little brother and that makes me so proud.
WHAT IS THE MOST UNUSUAL THING YOU HAVE EVER DONE?
After Kimberly got sick, I've got a message from Ken, my national director, if I would like to compete in the Miss Earth Pageant. I spoked to my boss, take a month off and 3 weeks later I'm flying to the Philippines. I think that's the most unusual thing I will ever do in such a small amount of time but it's like a dream coming true!
WHAT MAKES YOU PROUD OF THE COUNTRY YOU ARE REPRESENTING?
Belgium is a very tiny country but we definitely deserve our spot on the world map. Because even if we are a little country, together we are strong! We have different beautiful projects to make the world a better place. We recognize the problems in our world and really try to work on it individually and also together.
WHAT TRIVIA ABOUT YOURSELF WOULD YOU LIKE TO SHARE?
I'm a hard working lady who want to make a difference in this world. By doing little things we can achieve huge things that can make a change in this world. You can do things alone but by sensitize others we can achieve more and bigger things. It al start by yourself, when we can have that same thought with everybody we can create wonders!