Age: 24
Height: 170 cm
Measurements: 27 in - 24 in - 33 in
Career / Education: Entrepreneur
"What you see is what you get. My motto is beauty is being the best possible version of yourself on the inside and out! No lifts, botox or plastic surgery. Just me, myself and I."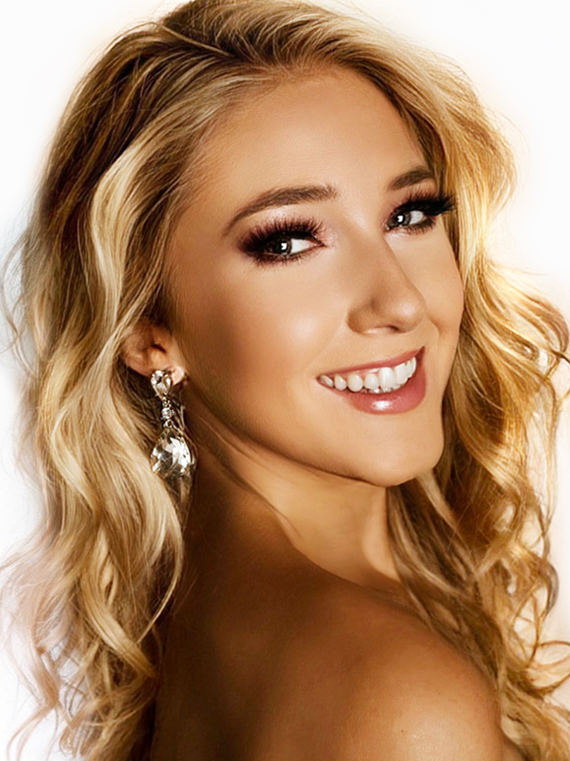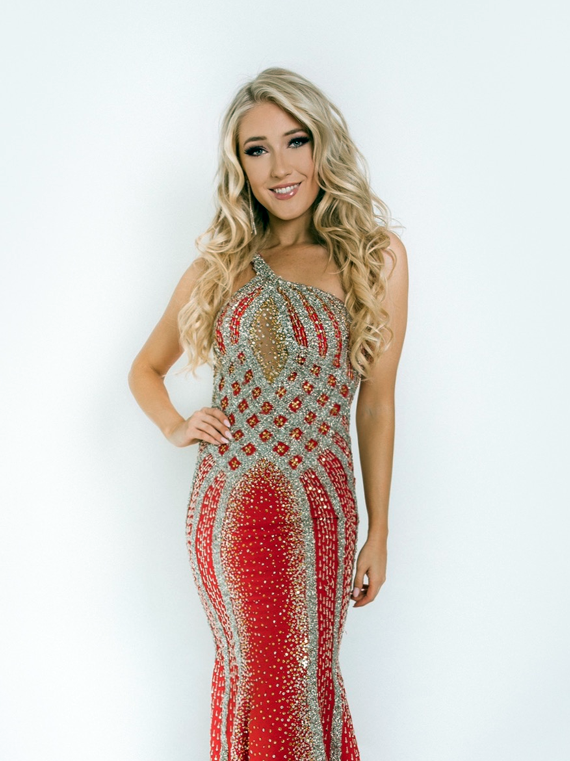 DESCRIBE YOUR CHILDHOOD/GROWING YEARS
I grew up in a loving home with a mom who was also my best friend now, but because she was working hard as a single parent I stayed with my grandmother most of the time. I have always been a very busy girl, as I have done a lot of sport like baseball, ballet, tennis, play the violin. At the age of 13 I also got a little sister whom I love very much and who turns out to be following in her big sister's footsteps.
WHAT IS YOUR MEMORABLE MOMENT?
Adopting my kitten Lee when I was in Peru for my internship. This act of love quickly turned into a battle for life or death! Despite my good intentions it became a national media storm with me as young lady challenging a governmental institution. But, love conquers all and lots of hearts in Belgium! Lee will be the forever happy baby with me.
ANY SPECIAL STORIES OR FACTS ABOUT YOUR FAMILY?
Although few would guess, from my father's side, I have roots in Tunisia. My great-grandfather had the same name as the legendary boxer, Mohammed Ali, which explains my family name. This is a hidden quality in life for me, that only shows in particular circumstances.
WHAT IS THE MOST UNUSUAL THING YOU HAVE EVER DONE?
Bringing my kitten Lee in Belgium and fighting for it. I even was invited on national television to defend my action. This was 100% heart-driven and the more resistance I felt from the formal bodies in Belgium, the more tenacious I fought back. A lot of people who thought to know me back then were completely surprised by my resolve.
Standing up for animal rights, saving our wildlife and restoring their natural habitat. In short: actively supporting our ecological environment! And my main goal is taking care of Mother Earth by uniting forces and sending our message into the world. Therefor I actively support these charity organisations : Gaia, Greenpeace, WWF, kattenadvies, VOC, VZW chalet minou, click Antwerpen, mooimakers.
WHAT TIPS CAN YOU SHARE TO PROMOTE ECOTOURISM & CLIMATE CHANGE?
More awareness, working together with bigger organizations who have a big platform to promote these kinds of subjects. Entering Miss Earth and being able to share our personal messages into the world is already a great step!
WHAT MAKES YOU PROUD OF YOUR COUNTRY?
Although we are a small country, I'm very proud that we have a very diverse scenery! We've got the lively cities, where culture and society come to life but also the peaceful countryside and landscapes where you can relax and become one with nature. We also encourage everyone to enjoy their different cultures which makes Belgium a loving home for many people from all around the world.

And, our country is known for it's compromising culture because two cultures have been living together for long time now. And this helps us to be an active country in European (EU) and global (NATO) institutions.
WHAT CAN YOU PROMOTE ABOUT YOUR COUNTRY?
Our food off course, because I'm a foodie. The chocolate, fries, Belgian waffles,… But also the healthy treats our country has to offer and I'm very proud that we produce our own apples, Brussels sprouts, chicory and one of the world's best strawberries! I'm a vegetable and fruit kind of girl myself, so promoting our healthy products is one of my preferences.
WHAT TRIVIA ABOUT YOURSELF WOULD YOU LIKE TO SHARE?