Age: 24
Height: 178 cm
Measurements: 34 in - 24 in - 34 in
Career / Education: Model, Entrepreneur and Economics & Law Student
"Some people do not believe that a person from a small town is capable of great accomplishments. I do not think so. It is not a place that decorates a person, but a person decorates a place."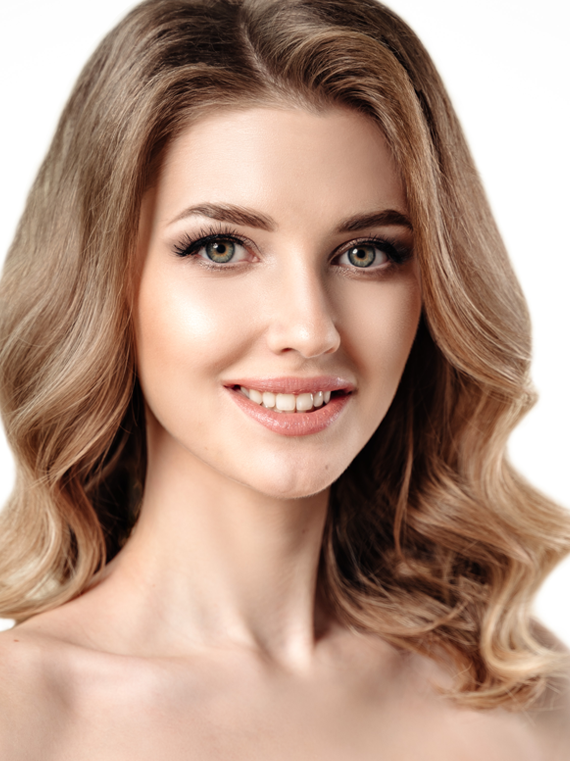 DESCRIBE YOUR CHILDHOOD/GROWING YEARS
I had a wonderful childhood. Where there was time for study and for fun. I studied in 5 schools at the same time: model school, music school, educational school, Sunday school and also studied choreography. I was a multifunctional child.
WHAT IS YOUR MEMORABLE MOMENT?
Victory in the "Miss Audience Choice" nomination at the Miss Belarus contest. The winner is chosen by voting among the Belarusians. As the members of the jury told me later, more than 120 thousand people voted for me. I am proud that the people chose me.
ANY SPECIAL STORIES OR FACTS ABOUT YOUR FAMILY?
When my mother was pregnant with me, the doctors forbade her to give birth due to complications. But my mother believed that everything would be fine. I was a long-awaited child. My dad and brother were very worried and supported my mother all the time. And a miracle happened - I was born without any difficulties.The doctors called it a miracle.
WHAT IS THE MOST UNUSUAL THING YOU HAVE EVER DONE?
Once I cut my long hair, it was used to make wigs for cancer patients.
35 years ago, a nuclear vortex swept over my country. This is in the neighboring country of Ukraine, a nuclear power plant exploded. The direction of the wind was such that deadly nuclear clouds covered my country.Much depended on whether my people would cope with the misfortune. Starting to work, I used part of my funds to build an Orthodox church in the village of Chigirinka, which helped people who suffered from radiation. People did not leave these places. And so, over time, a miracle happened: Chigirinka and its surroundings were deleted from the Map of radiation-contaminated territories. As soon as this happened, I became the coordinator and sponsor of environmental sports and scout youth camps in these beautiful places. 20 camp shifts have been held since 2017. Young people eagerly study the history of our land and take care of the environment.
WHAT TIPS CAN YOU SHARE TO PROMOTE ECOTOURISM & CLIMATE CHANGE?
By my example, I show young people that caring for the environment is our duty. I am actively involved in landscaping and cleaning forests from garbage, helping people whose families have suffered from radiation in our country. Pure nature begins with you. If everyone follows simple rules about caring for the environment, climate change will happen for the better.
WHAT MAKES YOU PROUD OF YOUR COUNTRY?
Despite the abundance of attractions, the nature of Belarus is still the main hallmark of the country. Belarus is called "the lungs of Europe" because of the abundance of forests on its territory, they occupy ⅓ of the entire area of ​​the state. They help purify the air from carbon dioxide, preserve rare species of plants and animals. Forests have a significant impact on the environment. The real pride of Belarus is Belovezhskaya Pushcha, which has not been changed for many centuries by human activity. Some trees in the Pushcha are 600-800 years old. Also, in our country there are more than 20.8 thousand rivers and streams. Their total length is 90.6 thousand km. It is more than twice the length of the equator. Therefore, Belarus is called blue-eyed.
WHAT CAN YOU PROMOTE ABOUT YOUR COUNTRY?
Due to the large number of forests, Belarus is called the lungs of Europe. A lot of time is spent on landscaping Belarus. Also, the Belarusian nature is very famous for its clean lakes and rivers, green endless fields.
WHAT TRIVIA ABOUT YOURSELF WOULD YOU LIKE TO SHARE?
Many people say that I am a very hardworking and cheerful person. This is true. Through hard work, I have two successful businesses. I also work as a model - this job is a great chance for travel, a model is a kind of actress. A game of emotions and posing. In 2016, I took part in the Prada show. And was singled out by Anna Fendi among many models