Age: 22
Height: 180 cm
Measurements: 83 cm - 61 cm - 89 cm
Profession: Investment & Financial Management Student
Hometown: Minsk
Language/s Spoken: Russian, Belarussian, English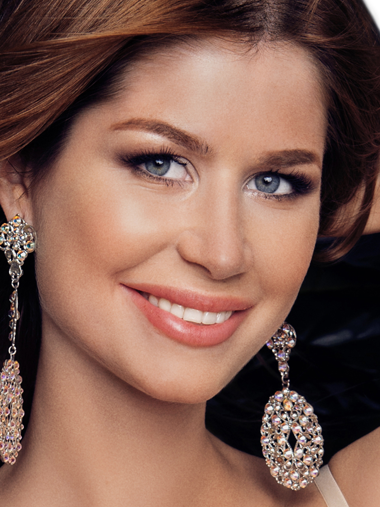 DESCRIBE YOUR CHILDHOOD GROWING YEARS (8-13 YEARS OLD)
When I was a little girl, every summer I spent at the summer house with my granny and cousin. There I understand, that we can be friends with the nature. I saw how people do farming, grow vegetables and fruits. During the school time I lived in the capital of Belarus – Minsk, and visited a lot of extra classes, for example acting lessons.
ANY SPECIAL STORIES OR FACTS ABOUT YOUR FAMILY?
My mother and father own a little family business. For a few years I worked there as an accountant.
WHAT IS THE MOST UNUSUAL THING YOU HAVE EVER DONE?
Once I had an opportunity to try rope jumping – an extreme kind of sport. I jump from the roof of 9th floor building.
WHAT MAKES YOU PROUD OF THE COUNTRY YOU ARE REPRESENTING?
I am proud of the rich history of my country, the Belarussian nature and special character features of Belarussian people. Belarussians are tolerant, responsible, kind and honest. Belarus is a beautiful country full of blue lakes, between Belarussians we name these lakes "blue eyes" of Belarus.
WHAT TRIVIA ABOUT YOURSELF WOULD YOU LIKE TO SHARE?