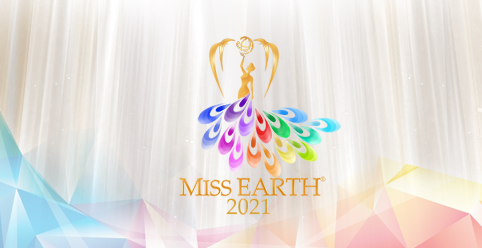 Age: 28
Height: 177 cm
Measurements: 37 in - 27 in - 39 in
"Most of all I like working with people, carrying out organizational work, team building and team work. For sure, it takes much energy but when the result is satisfying and you reach your goals, this feeling can't be compared with something else."
DESCRIBE YOUR CHILDHOOD/GROWING YEARS
When I was 12, and gaining my closest friends, I learned for the first time in my life what pure friendship means.
WHAT IS YOUR MEMORABLE MOMENT?
When I was 16 my little brother was born. That was the day I felt what absolute and infinite happiness is.
ANY SPECIAL STORIES OR FACTS ABOUT YOUR FAMILY?
My grandmother Yeranuhi after who I was named, was a strong, purposeful and independent woman. When education wasn't important for girls, she became the first woman in her village to get higher education. She later acquired a scientific degree and held high positions during the Soviet era. She was very involved in my elder brother's upbringing and I am very proud to be her granddaughter.
WHAT IS THE MOST UNUSUAL THING YOU HAVE EVER DONE?
Once I jumped from zipline upside down for a photoshoot. It was very scary, but I would do it again.
There is a book called "the power of habit". It tells what a great role habits play in our casual life and our life in general. So, we can conclude that as many good habits we develop, as better our life quality will be. That's why I try to turn my actions into habits to reach my goals in more effective way.
WHAT TIPS CAN YOU SHARE TO PROMOTE ECOTOURISM & CLIMATE CHANGE?
I would suggest creating visual objects reminding people about positive consequences of this. It will be a better motivation for people to take actions in these directions, as these objects would always remind that the result would be good.
WHAT MAKES YOU PROUD OF YOUR COUNTRY?
My country is involved in war now. My heart is aching because of this fact. But I feel so proud seeing how brave and dedicated to their homeland my compatriots are. My people united in one fist host and help women and children who ran from the places of war actions. Armenians who live abroad buy air tickets to come back and stand for their homeland. My sisters and brothers are very brave and I am very proud to be a little part of this nation.
WHAT CAN YOU PROMOTE ABOUT YOUR COUNTRY?
Capital of Armenia Yerevan is 29 years older than Rome. Armenia is the first country to accept Christianity as a state religion ( 301 ). There are many old churches and monasteries in Armenia which due to their unique architecture stand for many centuries despite earthquakes.
WHAT TRIVIA ABOUT YOURSELF WOULD YOU LIKE TO SHARE?