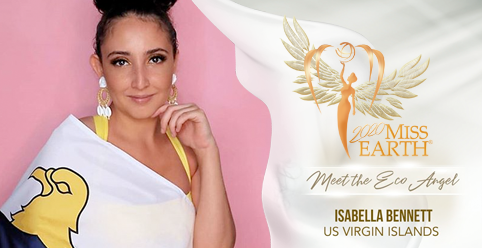 Age: 25
Height: 168 cm
Measurements: 36 in - 27.5 in - 38 in
"I am a family-oriented individual. Me and her younger brother were raised very closely with her cousins. Growing up, it was like having 7 brothers and sisters. My family has been incredibly supportive of all of her endeavors and they are very excited to cheer her on during the pageant."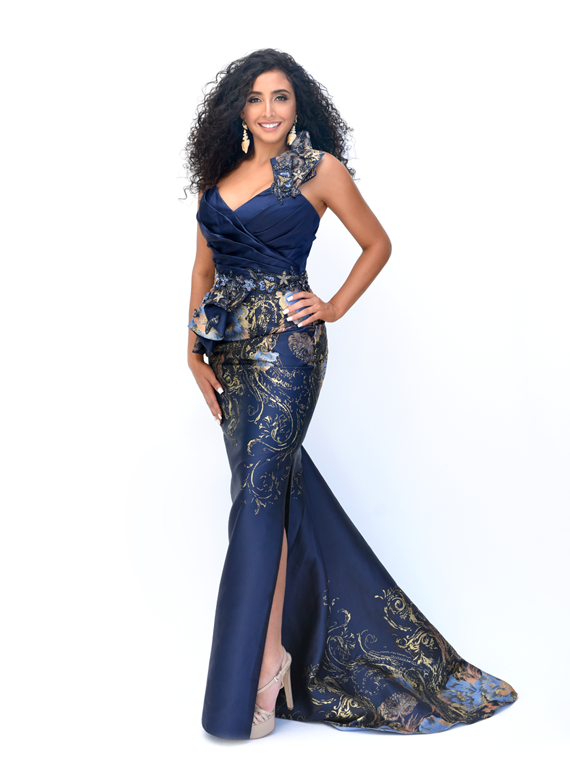 DESCRIBE YOUR CHILDHOOD/GROWING YEARS
My early life greatly shaped her commitment to protecting and preserving our planet. I was born into a coastal community and spent the first half of her life living on an island which gave her a profound sense of appreciation for the environment. My parents taught her that in addition to respecting nature, she needed to become an advocate for the health of our planet.
WHAT IS YOUR MEMORABLE MOMENT?
I was personally trained by former U.S Vice President Al Gore as a member of the Climate Reality Leadership Corps. The Climate Reality Leadership Corps is a program designed to take great leaders and make them exceptional by providing training in climate science, communications, and community organizing to better tell the story of climate change and inspire communities everywhere to act. Since my training she has been selected by the organization to serve as a mentor to prospective members.
ANY SPECIAL STORIES OR FACTS ABOUT YOUR FAMILY?
I grew up in a biracial household. My mother is African American and her father is of Portuguese and English descent. Being exposed to different cultures from a young age drastically helped to shape who I am as a person and has given her a unique perspective on life. My upbringing significantly contributed to her passion for advocating for the mixed raced community in regards to equal representation and social justice.
WHAT IS THE MOST UNUSUAL THING YOU HAVE EVER DONE?
In 2016 I traveled to Guanajuato, Mexico to work as the audio visual technician for the inaugural International Congress on "Danger Associated Molecular Patterns". While there, I helped the 42 scientists in attendance write a statement of purpose for a newly proposed consortium and in the process became the youngest founding member of the International D.A.M.Ps Association.
My platform is entitled "Planet Critical: Climate Change Education". Climate change is the greatest environmental challenge of our time and it will require bold solutions in order to solve the climate crisis. I firmly believes that these solutions will not be possible without universal acceptance of the scientific consensus on climate change and a larger knowledge of climate change from the general public. That's where my advocacy comes in; I feel as though the best way to advocate for environmental policy and climate justice is by providing information and free resources to help educate the public on climate change and its global impacts.
WHAT TIPS CAN YOU SHARE TO PROMOTE ECOTOURISM & CLIMATE CHANGE?
My favorite tip for promoting climate change is to vote. Electing candidates on both a local and national level who support climate justice and evidence based policies is one of the most powerful things we can do to protect our planet. Environmental policy shapes the world we live in and it is up to all of us to elect leaders who understand the importance of this issue.
WHAT MAKES YOU PROUD OF YOUR COUNTRY?
The resilience of the U.S Virgin Islands in the wake of natural disasters is truly commendable and makes Isabella incredibly proud to be representing the territory and its people. Year after year the Islands are ravaged by hurricanes, flooding, and debris flows; yet they continue to adapt and recover from these life threatening events with decorum and efficiency.
WHAT CAN YOU PROMOTE ABOUT YOUR COUNTRY?
The U.S Virgin Islands is truly America's Paradise. With its awe-inspiring beaches and vibrant Afro-Cuban culture, the Islands are full of character and charm derived from their rich history. The residents of the U.S Virgin Islands pride themselves on preserving their cultural heritage and the territory's natural beauty through environmentally sustainable tourism and practices, so the wonder of the Islands can be enjoyed for generations to come.
WHAT TRIVIA ABOUT YOURSELF WOULD YOU LIKE TO SHARE?
I work full time as an actress on television shows and movies that film in the United States. I am a member of the Screen Actors Guild and will be featured as a bridesmaid in a movie that is set to release next year. Acting has always been one of my passions in life and she is thankful that she has been able to turn that passion into a career.