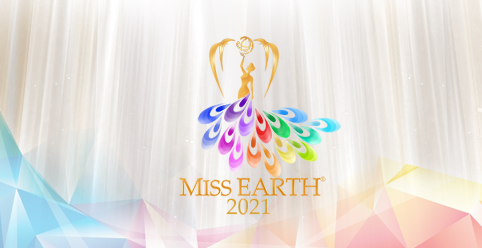 Age: 24
Height: 170 cm
Measurements: 34 in - 24 in - 34 in
"A fun fact about me is that I am also severely dyslexic. My type of dyslexia is a rare form that affects only 2% of dyslexics. When I was younger, I was told by teachers I would never succeed, and I was set up to fail. I ignored them and continued to peruse my own dreams, inspired by words from Jane Goodall. I taught myself fundamental college level Biology, whilst obtaining a Bachelor's Degree of Joint honours in Music and Musical Theatre. Allowing me to apply for a Master of Science. I now study at one of the world leading conservation research facilities and will soon be graduating with an Master's Degree in Conservation and International Wildlife Trade. I am the living proof that you do not have to listen to your critics, and you can follow your heart to fulfil your dreams. This is my outlook on my Miss Earth journey. As long as I work as hard as I can and be the best that I can be, I will walk away happy."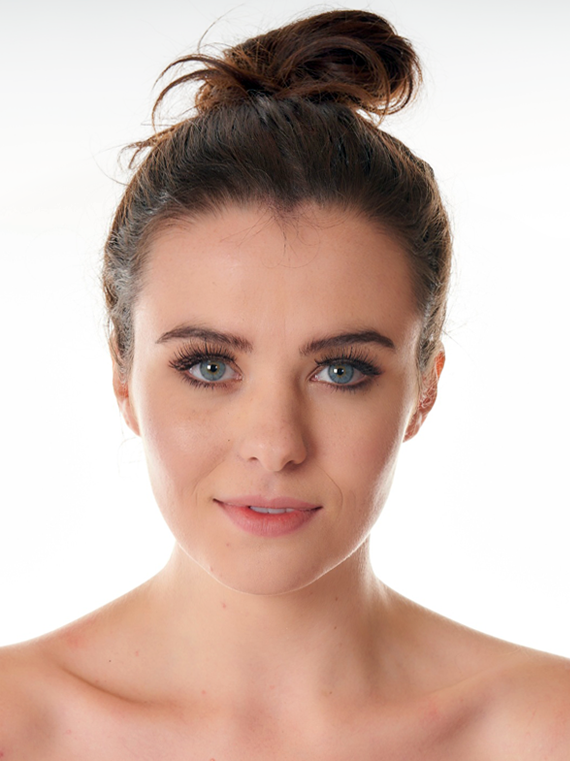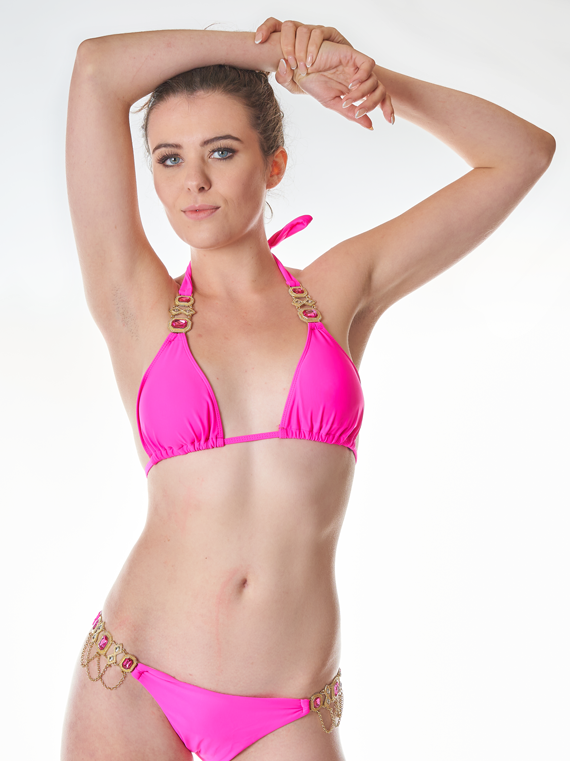 DESCRIBE YOUR CHILDHOOD/GROWING YEARS
Most of my childhood was taken up with saving every animal I could and beginning my journey of knowledge. I spent my days either rescuing injured animals or borrowing every scientific book from the library. My Grandma used to save every article in the newspaper regarding animals for me, and saved coupons to receive a free collection of David Attenborough DVDs. In fact most of my memories from those years involve watching David Attenborough or reading in the library. Despite all this, at the time I was learning to deal with my newly diagnosed Dyslexia. Being told I was stupid and would never succeed in life is not good for anyone, let alone a child. I learnt how to tune out the negatives and become the woman I am today.
WHAT IS YOUR MEMORABLE MOMENT?
When I was 9 years old, I remember picking up a phone call from my dad and he said he had someone special who wanted to talk to me. It was Jane Goodall. Nine-year-old me was absolutely starstruck and I remember dancing around the room holding my Mum's phone. It turns out he was at an event and she was there. Knowing how I idolized her, he asked her to chat to me on the phone… and she agreed! During that call she asked what I wanted to be when I grew up. I said to her. I wanted to be Jane Goodall, I wanted to be the next major female conservationist. Then she said some words that stuck by me to this day, "Don't give up on your dreams" never have such simple words been so poignant. Those words have helped me through my darkest moments and lead me to studying a Master's of Science Degree at one of the world leading conservation research facilities. It is now what is driving me through Miss Earth and will help me achieve my full potential and make my country, and the Miss Earth Organization, proud.
ANY SPECIAL STORIES OR FACTS ABOUT YOUR FAMILY?
My family is filled with extraordinary women who defy the stereotypes of women. My grandmother backpacked across Europe and USA with her sister back in the 50s/60s (when it was almost unheard of) and later went on to work for her local government. My other grandmother was fully deaf and yet went on to be the first qualified deaf hairdresser in the UK. My Mother went out to Romania in her twenties to help orphaned teenage girls, knowing only two phrases in Romanian. Every woman in my family is driven and breaks the molds put on women, and my generation is no different. I am working hard to show women can do and be anything they want to. I am breaking the stereotypes surrounding conservationists and working to make conservation more accessible to the general public.
WHAT IS THE MOST UNUSUAL THING YOU HAVE EVER DONE?
The most unusual thing I have ever done is learn how to make a Hedgehog Café. I wanted to learn a fun and unusual way to help foster the growth of biodiversity in my own back garden. It actually worked! We now have a healthy hedgehog population. I then was able to share this knowledge online with my YouTube channel Conservation Queen, and help others learn what I learnt. I can't wait to share these sorts of amazing finds with even more people throughout my Miss Earth experience.
My advocacy is "Extinction Recognition"; to help restore the Earths biodiversity and make conservation more accessible and engaging for everyone. Britain alone has lost 421 species in the last 200 years, having a catastrophic effect on our ecosystem. And we learnt how to fight back and undo the damage done. By working hard, preserving over 2 million hectares of marine and terrestrial land for biodiversity preservation. We are well on the route to recovery and we all must play a part. Having already proven a success in my own country, with the Bison being planned for reintroduction to my home county of Kent in 2022 and working with the Lynx Trust UK to get the Lynx reintroduced into the British Isles. I am ready to launch my platform internationally, encouraging communities to focus on restoring their own biodiversity before it's too late. By working hard to restore biodiversity globally and make conservation more accessible and engaging we will be able to create the next generation of eco angels who will be able to protect our planet when we are no longer able to. Everything about my advocacy lead me to Miss Earth and I look forward to what else lays ahead.
WHAT TIPS CAN YOU SHARE TO PROMOTE ECOTOURISM & CLIMATE CHANGE?
I highly suggest starting by visiting eco-tourism hotspots in your own country. I love exploring new areas and learning new facts on my doorstep. Sometimes we are looking so far afield, we do not see the beauty that is lying right in front of us. It is the same when we look to climate change, we look to disasters happening in other countries but do not always see what is happening in our own back yard. Extinction recognition is incredibly important but doesn't always have to be taken in an over dramatic way. It is just as important to promote biodiversity in your own garden or local park, by doing this our small changes create massive effects that can positively change the world and fight against the effects of climate change. Encourage more wildlife to your garden, stop using plastic bags, any small changes in your lifestyle can help reduce the effect of climate change. This is my advocacy and I can't wait to continue to promote this during my Miss Earth journey and for years to come.
WHAT MAKES YOU PROUD OF YOUR COUNTRY?
The way the United Kingdom has dedicated themselves towards changing the countries attitude towards biodiversity loss is something that makes me incredibly proud to be representing my country. The UK has already pledged 2.7 million hectares of land towards preservation of biodiversity and has become one of the first countries to sign up to the 30x30 pledge, where by 2030 countries pledge to have 30% of their land dedicated to protecting fauna and flora.

Now, my advocacy Extinction Recognition can help continue to grow this, encouraging the general public to get excited about preserving biodiversity and continue to push forward these areas and engage people so we create the next generation of eco angels.
WHAT CAN YOU PROMOTE ABOUT YOUR COUNTRY?
With Britain being known as the land of rolling greenery full of flora and fauna, we are able to proudly say over 90% of our land has not been built on and much of it is protected by varying policies and initiatives such as the green belt. With beautiful eco-tourism hotspots such as the white cliffs of dover, and historical cities such as Canterbury which reflect the history of our historic nation. Our capital city London is a hotpot of incredible culture and diversity, and since 2003 has implemented the congestion charge scheme which aims to reduce air pollution and the countries carbon footprint and raise investment funds for sustainable transport systems.
WHAT TRIVIA ABOUT YOURSELF WOULD YOU LIKE TO SHARE?
Pageants and Conservation aren't the only things I love. In my spare time I teach Brazilian Zouk (specifically RioZouk) and travel across the world attending congresses for dance to expand my knowledge and meet new people. I also sing at local venues and love to write my own songs!

I also spend much of my time looking after horses, keeping myself fit and emotionally happy. Being around horses makes me feel at peace and able to truly relax.