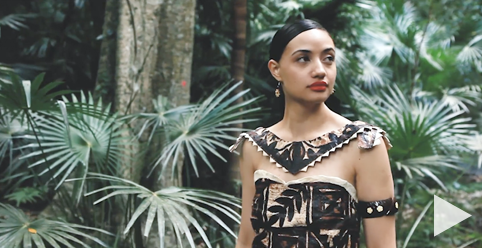 Age: 25
Height: 177 cm
Measurements: 81 cm - 69 cm - 91 cm
Profession: TV Host
Hometown: Narellan
Language/s Spoken: English and Tongan
DESCRIBE YOUR CHILDHOOD GROWING YEARS (8-13 YEARS OLD)
My childhood was filled with a lot of laughter. I was very free as a kid. My parents let me pursue things I was passionate about and supported me in everything. I loved caring for animals and I was in every single talent show our school had. I was never a shy girl, I was always making friends with everyone.
ANY SPECIAL STORIES OR FACTS ABOUT YOUR FAMILY?
I am the only child. My Father was a top musician in Tonga and played the drums and also would sing.
WHAT IS THE MOST UNUSUAL THING YOU HAVE EVER DONE?
I would say, eat pickled peaches. We all had to try it at school one day for culture day.
WHAT MAKES YOU PROUD OF THE COUNTRY YOU ARE REPRESENTING?
What makes me proud of the country I am representing is, that our country has never been colonized and that our first king gave our country to God.
WHAT TRIVIA ABOUT YOURSELF WOULD YOU LIKE TO SHARE?